Sacred Fools Awarded California Arts Council Grant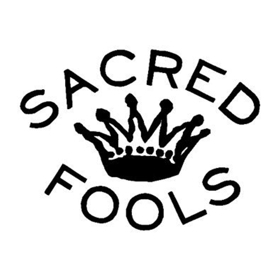 The California Arts Council announced its plans to award $3,975 to Sacred Fools Theater Company as part of its Arts Education: Extension program.
As a segment of the California Arts Council Arts Education grant opportunities, Extension grants support arts education programs for PreK-12 students that operate after school and during the summer, on school sites, in artistic venues, and in community settings. The intention of the program is to offer young people sequential, hands-on training in artistic disciplines, including dance, literary arts, media arts, music, theatre, and visual arts.
The grant will go to support the summer camp program as well as after school education; financing teacher stipends and subsidizing free tuition. The program, run by Emily Kosloski and Libby Baker, was created over a decade ago to help supplement arts education for children in the Los Angeles area. It allows kids ages 8-16 to have a chance to write, direct, improvise, and act with their peers in their own play. The weeklong program culminates in an original production for family and friends. All classes are held at the Broadwater, home of the award-winning Sacred Fools Theater Company, and taught by working actors who have performed on Broadway and in Regional theaters around the country.
"It's a significant first step towards growing our community outreach and expanding our audiences", says Kosloski. "In ten years of our summer camps and theatre classes, our teachers have always been volunteers and we have always let anyone participate, regardless of funds. It is really nice and we are really grateful to be able to support our volunteers a little bit and to be able to continue to subsidize tuition for anyone who wants to work/play in our theater."
Sacred Fools is one of 169 grantees chosen for the Arts Education: Extension program. The award was featured as part of a larger announcement from the California Arts Council.
"The Arts Education Extension program capitalizes on the potential to create arts learning opportunities for California's young people whenever and wherever possible," said Nashormeh Lindo, California Arts Council Chair. "Projects like the Sacred Fools Summer Camp and Education Program allow for the positive impacts of arts engagement to continue undeterred."
To view a complete listing of all Arts Education Extension grantees, visit http://arts.ca.gov/programs/files/FY1718_ProjectDescriptions_AE-EXT.pdf
The mission of the California Arts Council, a state agency, is to advance California through the arts and creativity. The Council is committed to building public will and resources for the arts; fostering accessible arts initiatives that reflect contributions from all of California's diverse populations; serving as a thought leader and champion for the arts; and providing effective and relevant programs and services.
Members of the California Arts Council include: Chair Nashormeh Lindo, Vice Chair Larry Baza, Phoebe Beasley, Christopher Coppola, Juan Devis, Kathleen Gallegos, Jaime Galli, Donn K. Harris, Louise McGuinness, Steven Oliver, and Rosalind Wyman. Learn more at www.arts.ca.gov.
The Broadwater Plunge
We're also excited to announce the addition of The Broadwater Plunge, a new bar in the heart of Theatre Row catering to the theatergoing crowds opening in June in the Broadwater Theater Complex. For more information, visit www.thebroadwaterla.com
No Patron will pay more than $15 for a Sacred Fools show
We believe that theatre should be accessible to everyone. That's why, for our 21st season, we've made a pledge to lower our ticket prices so that anyone who wants to experience live theatre has the opportunity to do so.