Playwright Laureen Vonnegut To Direct the World Premiere of DEATH BEFORE COCKTAILS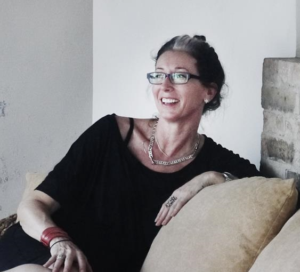 Theatre 68, along with Co-producer Ronnie Marmo are thrilled to announce that Laureen Vonnegut, acclaimed playwright of The Porcini Test, and a familiar name in the industry, will also be directing the World Premiere of "DEATH BEFORE COCKTAILS." The show will be co-directed by Alex Rotaru, and is set to open April 20th, 2018 at Theatre 68, in North Hollywood. http://buytickets.at/deathbeforecocktails/155994
When your famous twin sister's suicide letter instructs you to put together a makeshift wake in a Palm Springs cocktail lounge, what can you do but grant her final wish? LA writer Lana arrives in Palm Springs to host an evening with competing ex-lovers, surprising new flames, and enough arousing confessions to raise the dead. DEATH BEFORE COCKTAILS IS a modern black comedy about love, sex, and the secret concoction at the end of the tunnel.
DEATH BEFORE COCKTAILS will have their world premiere launch at Theatre 68, opening April 20th - May 13TH, 2018. Located at 5112 Lankershim Blvd., North Hollywood, CA. 91601.
Performances are Friday & Saturday 8:00PM and Sunday 7:00PM.
General Admission $30.00
Tickets & info at: http://buytickets.at/deathbeforecocktails/155994