Photos: Rodney King's Daughter Lora Dene King Welcomes Black Out Night Audience to TWILIGHT: LOS ANGELES, 1992
"Twilight: Los Angeles, 1992" runs March 8 through April 9, 2023 and opens on March 15.
Last night, Center Theatre Group hosted a Black Out Night performance of Anna Deavere Smith's "Twilight: Los Angeles, 1992." Rodney King's Daughter Lora Dene King gave a pre-show welcome, followed by a reception after the performance.
Check out photos from the event below!
After the success of Black Out Night performances for "Slave Play," "Blues for an Alabama Sky," and "King James," Center Theatre Group is continuing the legacy set by Jeremy O. Harris by inviting Black-identifying audience members to be centered and welcomed into a historically white-dominated space. Black Out Night is the purposeful creation of an environment in which a Black-identifying audience can experience a performance. The event included a pre-show welcome by Rodney King's daughter Lora King, and a post-show reception featuring KCRW's DJ Francesca Harding with cold beers provided by People's Republic of South Central, desserts by Gwen's Bakery, and coffee by Sip & Sonder. Black Out Night for "Twilight: Los Angeles, 1992" is generously supported by Noah & Dionne Francis. In-kind support provided by People's Republic of South Central (PRSC).
"Twilight: Los Angeles, 1992" draws on more than 300 interviews with politicians, activists, police, jurors, shopkeepers, and countless other Los Angelenos to explore the uprising sparked by the acquittal of the men charged in the Rodney King police brutality case. Through the words of these real people, "Twilight: Los Angeles, 1992" delves into the long-simmering tensions that set the stage for the L.A. Riots and explores the immediate impact on individual Angelenos and the community as a whole. The cast of the new take of "Twilight: Los Angeles, 1992" features an ensemble of actors including Hugo Armstrong, Lovensky Jean-Baptiste, Lisa Reneé Pitts, Jeanne Sakata, and Sabina Zúñiga Varela.
The creative team for "Twilight: Los Angeles 1992" at the Mark Taper Forum, who are all Southern California-based creatives, includes Efren Delgadillo Jr. (scenic design), Samantha C. Jones (costume design), Brandon Baruch (lighting design), Jeff Gardner (sound design), Tru (original music), Yee Eun Nam (projection design), and Stephen Buescher (movement). Casting is by Nicole Arbusto, CSA, and dramaturgy is by Dorinne Kondo, Marcos Nájera, and Lindsay Jenkins. Shawna Voragen is the production stage manager. Erin Nicole Washington is the dialect coach and Sharifa Johka is an EDI Consultant. It has been previously announced that Los Angeles-based director and NAACP Best Director winner Gregg T. Daniel will direct the new production of "Twilight: Los Angeles, 1992" at the Taper.
Originally commissioned by Center Theatre Group where the solo show made its world premiere at the Mark Taper Forum in May 1993, "Twilight: Los Angeles, 1992"'s sold-out run in Los Angeles was followed by many successful revisions of the play, with each inviting a new group of collaborators. Those include a production at The Public Theater followed by a Broadway run and two Tony nominations; a national tour mounted at the Berkeley Repertory Theatre; a film produced by Ms. Smith and others in partnership with PBS; and the most recent reconceptualized production for five actors at the Signature Theatre in New York. New York Magazine hailed the reworked production as an "excellent revival. There's a moral thrill in the work that will never fade," while The New York Times named it a Critic's Pick and called the production, "as necessary now as when Los Angeles was actively smoldering."
Tickets for "Twilight: Los Angeles, 1992" are currently on sale and start at $35. They are available through CenterTheatreGroup.org, Audience Services at (213) 628-2772 or in person at the Center Theatre Group Box Offices (at the Ahmanson Theatre) at The Music Center, 135 N. Grand Avenue in Downtown L.A. 90012. Performances run through April 9 on Tuesday through Friday at 8 p.m., Saturday at 2:30 p.m. and 8 p.m., and Sunday at 1 p.m. and 6:30 p.m.

Tyrone Davis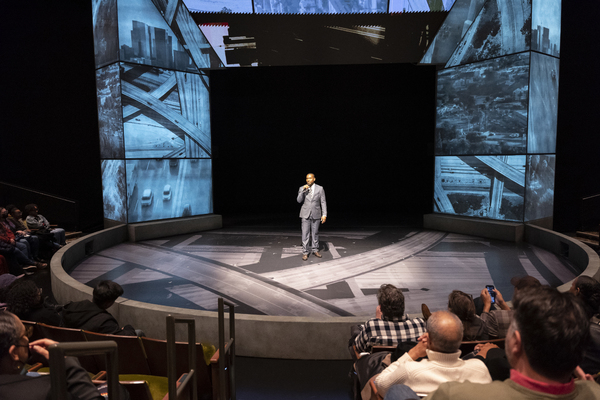 Tyrone Davis

Tyrone Davis

Tyrone Davis

Tyrone Davis

Tyrone Davis

Tyrone Davis

Tyrone Davis and Lora Dene King

Sabina Zúñiga Varela, Lisa Reneé Pitts, Lovensky Jean-Baptiste, Jeanne Sakata and Hugo Armstrong

Sabina Zúñiga Varela, Lisa Reneé Pitts, Lovensky Jean-Baptiste, Jeanne Sakata and Hugo Armstrong

Sabina Zúñiga Varela, Lisa Reneé Pitts, Lovensky Jean-Baptiste, Jeanne Sakata and Hugo Armstrong

Lovensky Jean-Baptiste, Lisa Reneé Pitts, Hugo Armstrong, Jeanne Sakata and Sabina Zúñiga Varela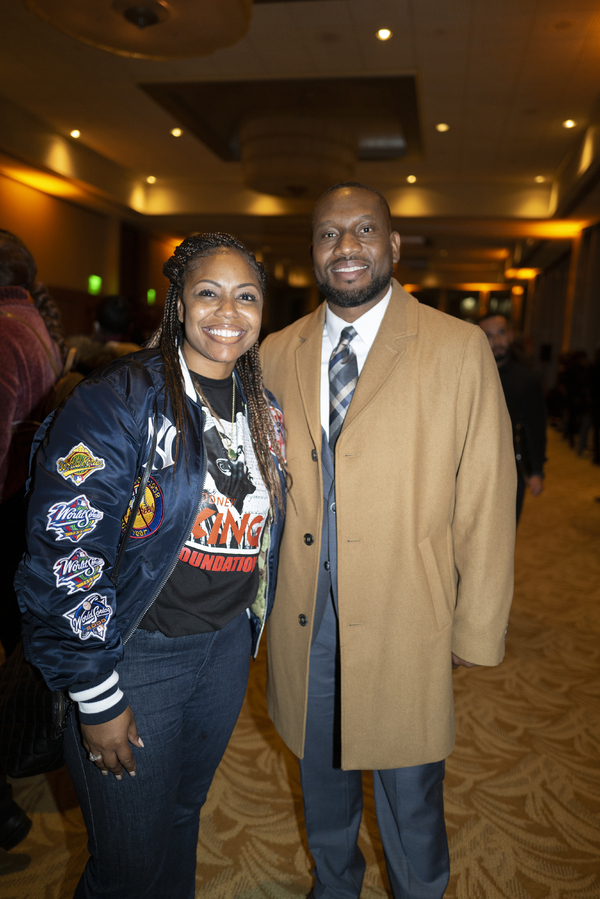 Tyrone Davis and Lora Dene King

Tyrone Davis

Jeanne Sakata, Lovensky Jean-Baptiste, Lora Dean King, Lisa Reneé Pitts, Sabina Zúñiga Varela and Hugo Armstrong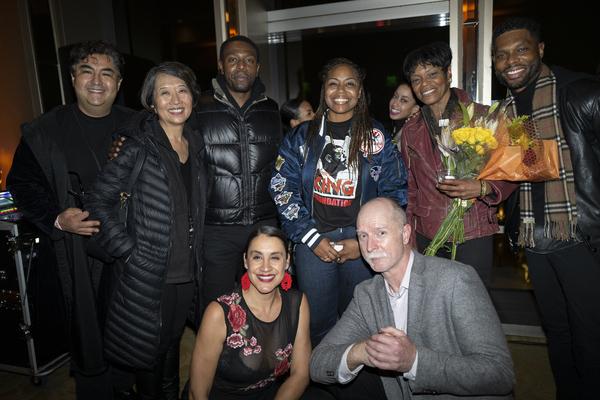 Marcos Nájera, Jeanne Sakata, Lovensky Jean-Baptiste, Lora Dean King, Lisa Reneé Pitts, Matthew Hancock, Sabina Zúñiga Varela and Hugo Armstrong

Marcos Nájera and Sabina Zúñiga