Photos: Inside the Los Angeles Premiere of BELOW THE BELT
Through the lens of endometriosis, a disease that affects 1 in 9 women, the film shows how women are often dismissed, discounted & disbelieved.
Director/Producer Shannon Cohn, along with executive producers Rosario Dawson and Corinne Foxx hosted the Los Angeles Premiere of BELOW THE BELT on Saturday, October 1 at the Directors Guild of America in Hollywood. The film is also executive produced by Hillary Rodham Clinton and Mae Whitman.
Guests a last night's premiere included film subjects including Mary Alice Hatch, Emily Hatch Manwaring, Dr. Iris Orbuch, Jenneh Rishe, plus special guests including Jamie Foxx (Corinne's dad), Isabel Celeste (Rosario's mom), Alaia Baldwin, Abby Finkenauer, Jamie Foxx and Kate Mansi.
Check out photos from the premiere below!
Through the personal & inspiring stories of four women urgently searching for answers to mysterious symptoms, BELOW THE BELT exposes widespread problems in our healthcare system that disproportionately affect women.
Through the lens of endometriosis, a disease that affects 1 in 9 women, the film shows how women are often dismissed, discounted & disbelieved. During the 10 years it takes to be diagnosed with endometriosis, women are often told that symptoms are in their head or part of being a woman. Due to outdated notions, they are then often treated with an array of ineffective drugs and surgeries and erroneously told that pregnancy & hysterectomy are cures. Nearly 50% of infertility cases are due to endometriosis & almost all are preventable.
From societal taboos and gender bias to misinformed doctors and financial barriers to care, BELOW THE BELT shines a light on how millions are effectively silenced and how, by fighting back, they can improve healthcare for all women.
Photo credit: Greg Grudt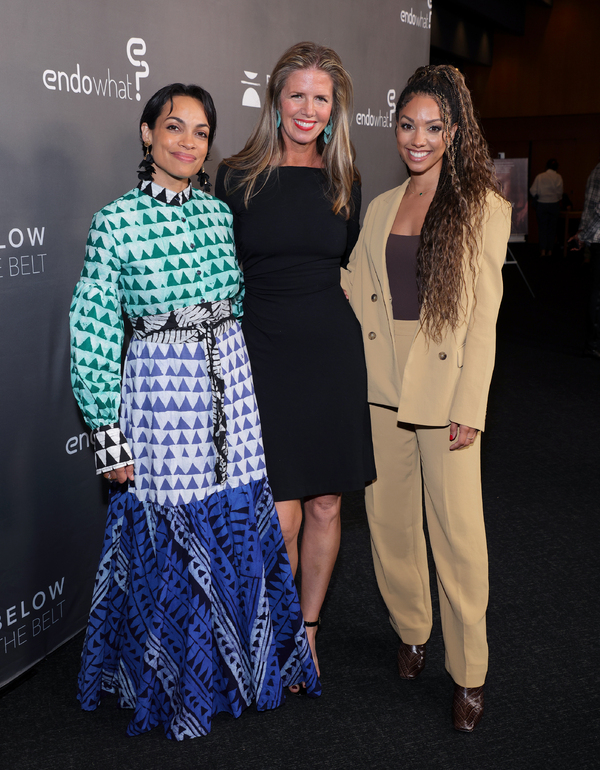 Rosario Dawson, Shannon Cohn, Corinne Foxx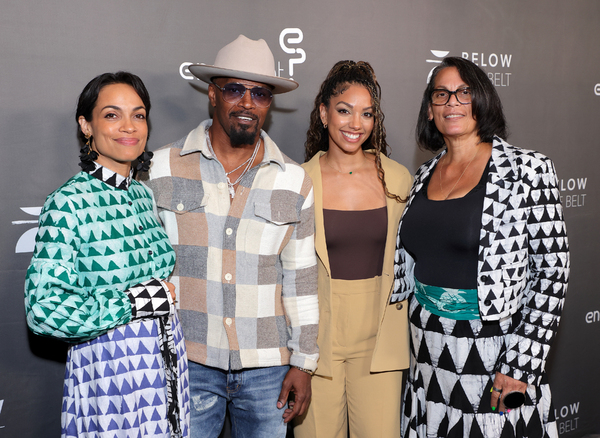 Rosario Dawson, Jamie Foxx, Corinne Foxx, Isabel Celeste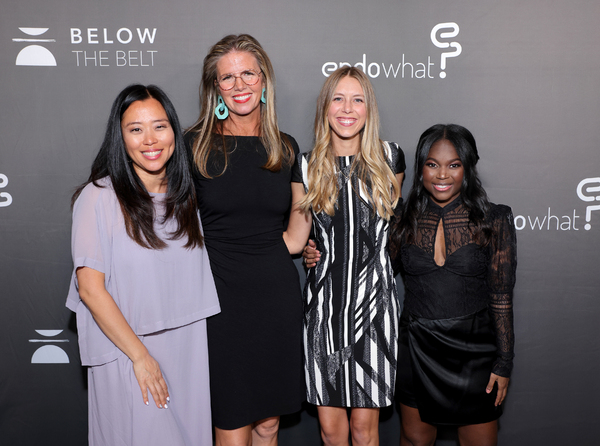 Kyung Jeon-Miranda, Shannon Cohn, Emily Hatchman Waring, Jenneh Ricshe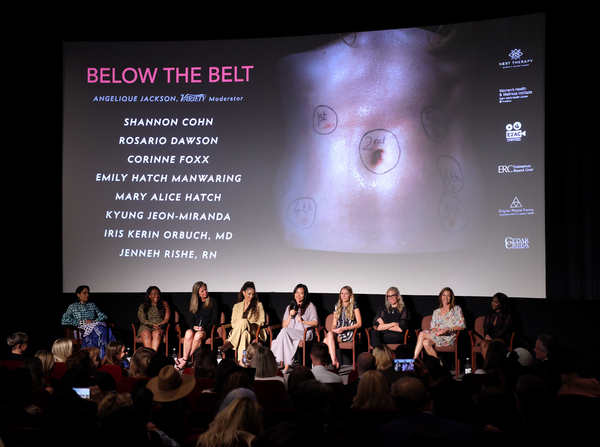 Panel
More Hot Stories For You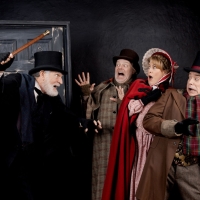 Ensemble Theatre Company Announces Very Special 'Family Day at ETC' Performance of A CHRISTMAS CAROL

December 1, 2022

Ensemble Theatre Company (ETC) has announced the addition of a special performance of A CHRISTMAS CAROL, made possible by generous donations from Sara Miller McCune and the Léni Fund!  
---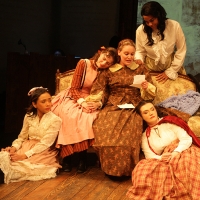 Photos: First Look at LITTLE WOMEN at Chance Theater

December 1, 2022

Chance Theater, Anaheim's official resident theater company, will remount the poignant and captivating "Little Women - The Broadway Musical". Book by Allan Knee, music by Jason Howland, lyrics by Mindi Dickstein; directed by Casey Long, with music direction by Gabrielle Maldonado. Check out photos here!
---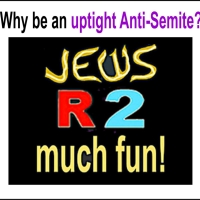 WHY BE AN UPTIGHT ANTI-SEMITE? JEWS R 2 MUCH FUN Comes to Santa Monica Playhouse

December 1, 2022

Kathy and Stanley are deeply in love. They want to get married. Stanley is Jewish, Kathy's a Catholic. Interfaith marriages happen all the time in America. But Kathy's father Chris considers Stanley's father Marv to be a hated, sworn enemy and has felt this way for many years. Kathy and Stanley's families are to be united in matrimony. In order to prevent Chris' hate from derailing their happiness, they devise a plan. Stanley's family, aided by Kathy's mother Mary, are about to give Chris a very special education. Hilarity ensues. Chris will ultimately have to deal with the question Why Be an Uptight Anti-Semite? Jews R 2 Much Fun.
---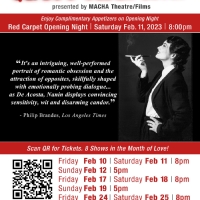 GARBO'S CUBAN LOVER Comes to Casa 0101 Theatre in February

December 1, 2022

MACHA Theatre/Films will present the critically acclaimed play Garbo's Cuban Lover. First produced in 2001, the new mounting will be a 'reimagined production' of the show, with more music, dance and multimedia.
---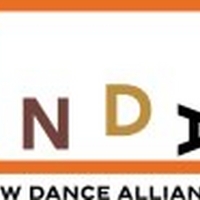 New Dance Alliance Announces 2022–23 Black Artists Space To Create And LiftOff Residency Artists

November 30, 2022

New Dance Alliance (NDA) has announced the  2022–23 Black Artists Space to Create (BASC) and LiftOff residency artists.  
---