NewFilmmakers Los Angeles Presents Asian Cinema Film Festival
Featured are films directed by Asian filmmakers for the annual Asian Cinema Program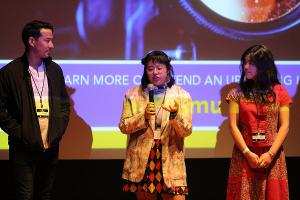 Join NewFilmmakers Los Angeles (NFMLA) for their film festival on May 15th! Enjoy great films, filmmaker Q&As and networking rooms.
Featured are films directed by Asian filmmakers for the annual Asian Cinema Program in honor of Asian Pacific American Heritage Month. Also featured is a line-up of shorts from our Spring selection.
For more information and tickets, visit https://www.newfilmmakersla.com/events/event/may-15th-2021-monthly-film-festival-infocus-asian-cinema/.