New LA Rep & Theatre West Present The World Premiere Of EISENHOWER: THIS PIECE OF GROUND
 The show opens October 28th through November 20th, 2022 at Theatre West.  
Eisenhower: This Piece of Ground by Richard Hellesen, was developed by New Los Angeles Repertory Company and will be produced by Theatre West in association with New LA Rep. The world premiere of this new play, featuring Tony-winner John Rubinstein, directed by Peter Ellenstein and is the cornerstone of New LA Rep's "Plays for Peace" series, tackling issues of why and how human beings go to war, all the people war affects, and the leaders who stop or prevent it. Eisenhower's wisdom and brilliance, now recognized, speaks volumes to our current world and political divisions. It is a funny, riveting, important and thoroughly entertaining piece. The show opens October 28th through November 20th, 2022 at Theatre West.
Prolific playwright Richard Hellesen's latest work, "Eisenhower: This Piece of Ground" is a candid and fascinating fictional eavesdropping on President Dwight D Eisenhower at his Gettysburg, Pennsylvania farm on the morning of the publication of the very first New York Magazine Presidential list, ranking the American Presidents in order of greatness. Eisenhower is in the midst of writing his second book, the subject; his presidency and, now furious at being ranked at No 22, he examines his life, from his Kansas upbringing to being a young West Point Cadet to his decorated Army career, victories in World War 2, and his two terms as President. As his frustration subsides he ponders on what qualities and adversities make a great President. As he reflects, it is his own character, purpose and fortitude, as well as his many regrets that shape the story and reveal the man. The play is fiction, but is adapted from a vast array of General Eisenhower's memoirs, speeches, and letters. With permission from David and Susan Eisenhower and the Eisenhower family.
More Hot Stories For You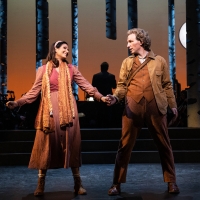 INTO THE WOODS Broadway Production is Coming to the Ahmanson Summer 2023

December 6, 2022

The Broadway production of Stephen Sondheim and James Lapine's Tony Award-winning triumph, "Into the Woods," will play a series of exclusive engagements across the U.S. in 2023, including Center Theatre Group / Ahmanson Theatre in Los Angeles.
---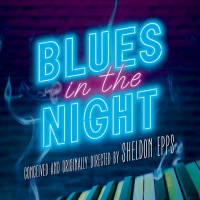 BLUES IN THE NIGHT Comes to North Coast Repertory Theatre in January

December 6, 2022

According to the legendary Billie Holliday, "Blues is to jazz what yeast is to bread." With 26 glorious, hot, torchy songs fueling BLUES IN THE NIGHT, a powerful cast of singers plumb the innermost reaches of their hearts, sharing the heartbreak and humor of life and the indomitable will to do more than survive.
---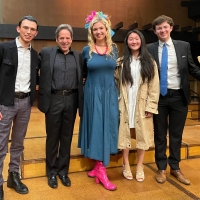 Pasadena Chorale Seeks Student Composers For Its Listening To The Future Program

December 5, 2022

The Pasadena Chorale has opened the application process for its student-mentor composition program – Listening to the Future, now in its seventh year. The Chorale is looking to accept Pasadena area high school students from ninth through 12th grade to enroll into its Listening to the Future program that will begin in January 2023 and run through June 2023.
---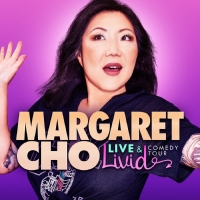 Margaret Cho to Launch LIVE AND LIVID! Tour in 2023

December 5, 2022

Margaret Cho - the five-time Grammy and Emmy nominated comedian/actress has announced she will tour the country with her brand new Live and LIVID! tour. The Live and LIVID! tour will hit theaters across North America with tickets on-sale Friday, December 9.
---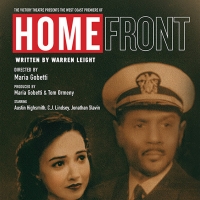 HOME FRONT by Warren Leight to Have West Coast Premiere at Victory Theatre in January

December 5, 2022

This country will break your heart. The Victory Theatre Center will present the West Coast premiere of Home Front by Tony® Award-winning playwright Warren Leight (Side Man). Leight's moving portrait of a post-World War II interracial marriage runs January 13 through February 19 at The Victory Theatre Center in Burbank.
---