New LA Rep & Theatre West Present The World Premiere Of EISENHOWER: THIS PIECE OF GROUND
 The show opens October 28th through November 20th, 2022 at Theatre West.  
Eisenhower: This Piece of Ground by Richard Hellesen, was developed by New Los Angeles Repertory Company and will be produced by Theatre West in association with New LA Rep. The world premiere of this new play, featuring Tony-winner John Rubinstein, directed by Peter Ellenstein and is the cornerstone of New LA Rep's "Plays for Peace" series, tackling issues of why and how human beings go to war, all the people war affects, and the leaders who stop or prevent it. Eisenhower's wisdom and brilliance, now recognized, speaks volumes to our current world and political divisions. It is a funny, riveting, important and thoroughly entertaining piece. The show opens October 28th through November 20th, 2022 at Theatre West.
Prolific playwright Richard Hellesen's latest work, "Eisenhower: This Piece of Ground" is a candid and fascinating fictional eavesdropping on President Dwight D Eisenhower at his Gettysburg, Pennsylvania farm on the morning of the publication of the very first New York Magazine Presidential list, ranking the American Presidents in order of greatness. Eisenhower is in the midst of writing his second book, the subject; his presidency and, now furious at being ranked at No 22, he examines his life, from his Kansas upbringing to being a young West Point Cadet to his decorated Army career, victories in World War 2, and his two terms as President. As his frustration subsides he ponders on what qualities and adversities make a great President. As he reflects, it is his own character, purpose and fortitude, as well as his many regrets that shape the story and reveal the man. The play is fiction, but is adapted from a vast array of General Eisenhower's memoirs, speeches, and letters. With permission from David and Susan Eisenhower and the Eisenhower family.
More Hot Stories For You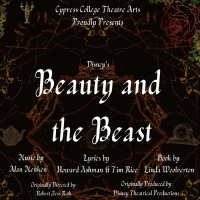 Cypress College to Present DISNEY'S BEAUTY AND THE BEAST Next Year

December 3, 2022

This production runs March 10, 11, 12, 17, 18, 19 in the Campus Theatre at Cypress College. The show is directed by Ryan Holihan and choreographed by Sonya Randall with musical direction by Bradley Hampton.
---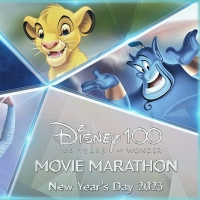 The El Capitan Celebrates Disney 100 Years With A DISNEY 100 MOVIE MARATHON

December 2, 2022

Tickets are on sale now to see the Disney 100 Movie Marathon at The El Capitan Theatre in Hollywood on January 1, 2023.
---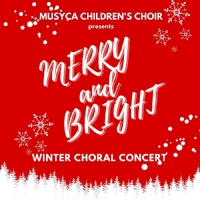 MUSYCA Children's Choir To Present Holiday Concert MERRY AND BRIGHT

December 2, 2022

Join MUSYCA Children's Choir on Sunday, December 18 for our Winter Choral Concert, Merry and Bright!
---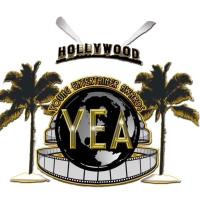 Young Entertainer Awards To Take Place In-Person For the First Time Since 2019

December 2, 2022

The 7th annual Young Entertainer Awards will take place on Sunday, December 11, at the Sheraton Universal Hotel in Studio City. It will be the first time the event has been held in person since 2019, before COVID forced most public gatherings to be canceled in Los Angeles.
---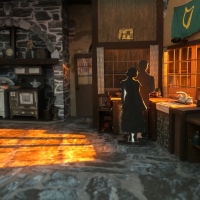 Conrad Prebys Theatre at Dea Hurston New Village Arts Presents THE FERRYMAN Next Month

December 2, 2022

New Village Arts (NVA), North County's cultural hub, will present playwright Jez Butterworth's masterful international Tony Award winning  Best Play (2019) "The Ferryman" January 27-March 5, 2023 – in the first United States production after Broadway – and the first in the newly renovated and renamed Conrad Prebys Theatre at the Dea Hurston New Village Arts Center.
---