LOS ANGELES WOMEN'S THEATRE FESTIVAL to Open at Barnsdall Gallery Theatre in March
The overall theme of the Festival this year is CELEBRATION!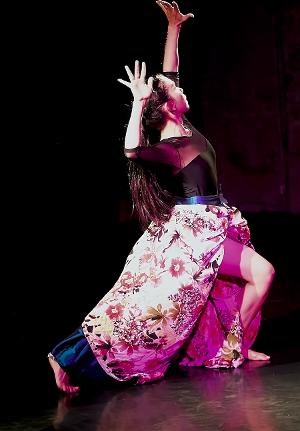 The Los Angeles Women's Theatre Festival will return to live performance this year. The overall theme of the Festival this year is CELEBRATION!
The Los Angeles Women's Theatre Festival (LAWTF) marks 30 years of producing close to 700 extraordinary multicultural and multidisciplinary solo performers from around the globe.
The longest-running Annual Solo Festival for women in Los Angeles, LAWTF will take place March 23- March 26 at Barnsdall Art Park Gallery Theatre, 4800 Hollywood Boulevard, Hollywood, CA 90027.
The LIVE Champagne GALA and Awards Ceremony will take place Thursday, March 23, 2023. The GALA reception begins at 6:30 p.m. with the Awards Ceremony following at 8:00 p.m. PST and will be hosted by Hattie Winston (Becker) and Ted Lange (The Love Boat). The event will honor women of exceptional achievement and contribution to the world of theatre. The honorees will be announced in a forthcoming press release. There will be live performances in addition to the awards presentation. Theme: BRAVA!.
Performers include:
Morgana Shaw in All About Bette Davis. In this excerpt, Morgana breathes life into historical icon Bette Davis, who fought to play characters with strength, brains and depth.
Jacquelyn Brown-Benefield. Jacquelyn celebrates vocal empowerment through song. Vocal selections include I Am Enough and Rise Up.
Christina Linhardt. A classical vocalist with amazing range and expressiveness, Christina soars through song. Selections include O mio babbino caro (from Puccini's opera Gianni Schicchi) and Time to Say Goodbye.
Friday, March 24 at 8 p.m. Theme: Of Self
Joyful Raven in Breed or Bust. In a world where female reproductive choices are being criminalized, this excerpt examines the truth about women's bodies and their real lived experience.
Lynne Jassem in Being Richard Greene. Gender is explored in this comedic and poignant identity piece.
Monique DuBose in Mulatto Math: Summing Up the Race Equation in America. A one-woman show meant to initiate conversation and healing around race relations in America.
Saturday, March 25 at 3 p.m. Theme: Culturally Speaking
Meg Lin in What Am I, Chopped Suey? Heart-warming and heart-wrenching, this raw personal account challenges stereotypes about growing up Chinese-American.
Alina Cenal in Cuba:My Return. A woman returns to her motherland, Cuba, after being gone for 54 years.
Vannia Ibarguen in Andean Triptych. In this dance piece, Vannia raises the question: What is a cholo? in a clash between Indigenous and western cultures.
Bellina Logan in Confessions of a Mulatto Love Child. The complex story of a co-dependent bi-racial child, her outrageous English mother and the bond they shared.
Saturday, March 25 at 8 p.m. Theme: It's All Relative
Misha Gonz-Cirkl in Hummingbird. A tender, funny, coming of age story and tribute to a beloved mother.
Barbara Brownell in Finding My Light, Finding Me. Barbara goes on a search for the truth of who her biological father really is.
Dee Freeman in Poison Gun. A six-year-old is placed in the impossible position of telling what she knows about her grandfather's secret to the authorities.
Sunday, March 26 at 3 p.m. Theme: We, the People"
Helen Stolzfus in Dispatches from the Great Burning. The sobering subject of climate change is met head-on.
Kirsten Laurel Caplan in Is It History or Is It His-Story? In a humorous, satirical game show, contestants vote on who ought to be included in history books.
Juliette Jeffers in Judgment Day. What if God was held accountable in a court of law for all of the injustices that African-Americans have endured?
Sunday, March 26 at 7 p.m. Theme: Songbirds and Dancing Feet
Juli Kim. Juli explores her culture through traditional Korean dance that explores loneliness, yearning, and longing for love. Selections include Moonflower and Autumn.
Alaina Pamela. Alaina explores her inner feelings through song. Vocal selections include All in My Head and Give In to Me.
Freda Payne in Freda Sings Ella and Lena. Freda Payne, herself a living legend of Soul, pays homage to two iconic singers, Ella Fitzgerald and Lena Horne.
Karen A. Clark in The Women. A tribute to women including those in her family through song and spoken word.
Lynne Jassem in Rhythm Anonymous. Lynne explores anonymity in this tap piece.
The four days of Festival performances will be preceded by day of workshops and panels on Wednesday, March 22, at Theatre 68 Arts Complex, 5112 Lankershim Blvd., North Hollywood, CA 91601. Details to be announced.
Founded by Executive Producer Adilah Barnes and Miriam Reed., the Los Angeles Women's Theatre Festival is an Annual Event unique among Los Angeles cultural institutions, not to be missed.
The Los Angeles Women's Theatre Festival is a non-profit arts organization supported in part by Lendistry, California Arts Council, Los Angeles County Arts and Culture, City of Los Angeles Department of Cultural Affairs, City National Bank, The California Wellness Foundation, City of Culver City, Women in Media, KPFK, Anonymous Foundation, and Adilah Barnes Productions.
Tickets to the March 23 GALA are $60 each or $100 a pair (includes reception). Tickets to each of the weekend's other five shows are $25 for early birds (through March 10) and $30 thereafter. A VIP all access pass for the entire weekend is $150.Reservations will be available at (818) 760-0408 or go to https://cloud.broadwayworld.com/rec/ticketclick.cfm?fromlink=2223014®id=9&articlelink=http%3A%2F%2Fwww.lawtf.org?utm_source=BWW2022&utm_medium=referral&utm_campaign=article&utm_content=bottombuybutton1 To join and follow LAWTF on Facebook and Twitter, click on their links at https://cloud.broadwayworld.com/rec/ticketclick.cfm?fromlink=2223014®id=9&articlelink=http%3A%2F%2Fwww.lawtf.org?utm_source=BWW2022&utm_medium=referral&utm_campaign=article&utm_content=bottombuybutton1