LA's Imagine Project Introduces Advisory Board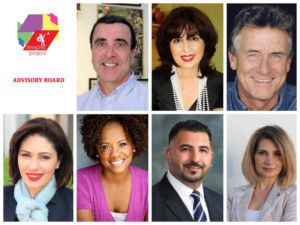 Imagine Project introduces its new Advisory Board. The board was created to provide strategic input and support. It includes a dynamic group of accomplished individuals with expertise in a variety of industries. IP will look to their advisory board members to provide organizational expertise as IP grows, launches its inaugural season, and beyond.
Advisory Board members are Thomas Buderwitz (Scenic Designer), Alissa Asmarian (Executive Director, International Armenian Chamber of Commerce), Andrew Barnicle (Former Artistic Director, Laguna Playhouse), Karen Malina White (Artist/Activist), Taguhi Vardanyan (Producer/TV Host), Armen Agazaryan (Vice President, Relationship Banking, Opus Bank), and Karine Darbinyan (Sr. Business Analyst, The Walt Disney Company).
"Our inaugural season is only a few months away, and we are very grateful to have such a diverse and talented pool of professionals to advise us," stated Armina LaManna, IP Artistic Director.
Imagine Project is LA's new and only Equity theatre dedicated entirely to programming for young audiences. IP's Inaugural Season begins on November 7, 2019 at The Colony Theatre with the World Premiere of The Tale of Turandot.