Review: EARTH & FIRE WALKING & ELOQUENTLY TANGOED at The Broadwater
As part of the Hollywood FRINGE Festival, this tango treat, with a minimum of props and scenery, not one word spoken and a whole lot of passion and technique, Tomas Galvan and Gimena Herrera, from Argentina, tango their way into your hearts. Both Creators and the Choreographers of this piece, they take us with them on their journey of love.
Matters of the Heart is foremost in the dance of the tango, and this is evident the moment the couple enters stage. Their precise, fervent attack, perfectly matched, is full of beautiful moves; sharp and exact, an elongated pause, where the next attack of heart-leading-body-to-move takes place. They have a stong, passionate and playful attraction with one another, which they transmit immediately and throughout.
There are pictures flashed on the backdrop, in black and white, of sites in Argentina, and an accordionist (Oscar Lumoto) strolling in and out of scenes where he accompanies them dancing.
Each dance number portrays a progression of moments in their life. At first they are flirtatious, then more focused and intense, dancing the dance of love; turning to obvious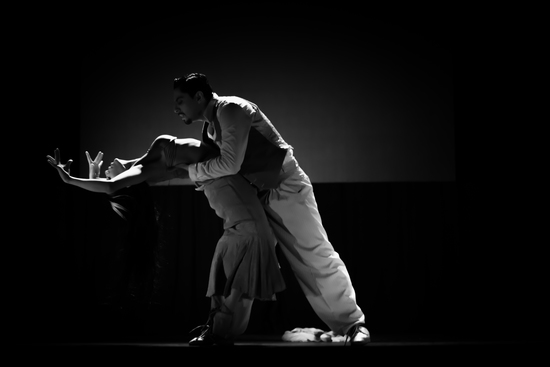 adoration, the marriage proposal, showing deeper love; then soulful understanding and appreciation of one another.
EARTH & FIRE WALKING ( TIERRA Y FUEGO QUE CAMINA) was inspired by the works of Atahualpa Yupanqui, who believed that "The landscape of the world parallels the landscape of relationships; made up of acts and colors." We are presented with the eternal celebration through their lives of the little but meaningful moments, in every movement, exploring every melody, in love and in life.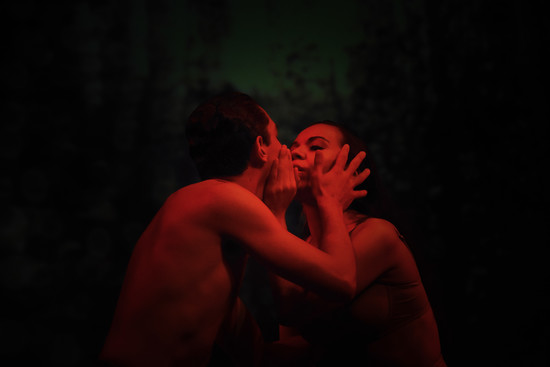 There are some wonderful lifts, all so beautifully done and very sensuous movements as they tightly fit together the stories of their love through time. They make a beautiful couple, and their tango takes us through their urban life and the contrasting desert range of the Andes mountains, where they are from.
Produced by Victoria Watson and Directed by Ron Celona, and superbly Costumed, although there is no credit given, this is a classy, lovely-to-watch production and from being so close to them on stage at The Broadwater, as I watched, I could really appreciate the amount of skill, practice, years of rehearsing and perfecting that it took to deliver this performance.
And that 's my DPOV: Dancers' Point of View ~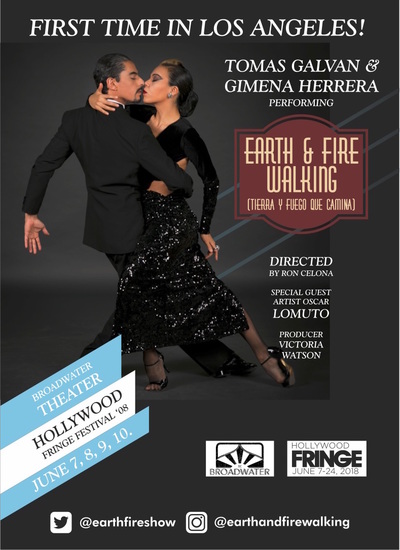 They have toured the United Kingdom, Italy, Russia, Spain, the U. S., Greece, Mexico and China. They have been finalists in the World Championships in Buenos Aires, have performed at the Jacob's Pillow Dance Festival and in 2013, were invited to dance at Pope Frances' Birthday Celebration in Rome.
Twitter/Instagram @earthfireshow will let you know where they are playing next.
Photos courtesy of Hollywood Fringe