Interview: Patina Miller On Her Path From SISTER ACT To PIPPIN, INTO THE WOODS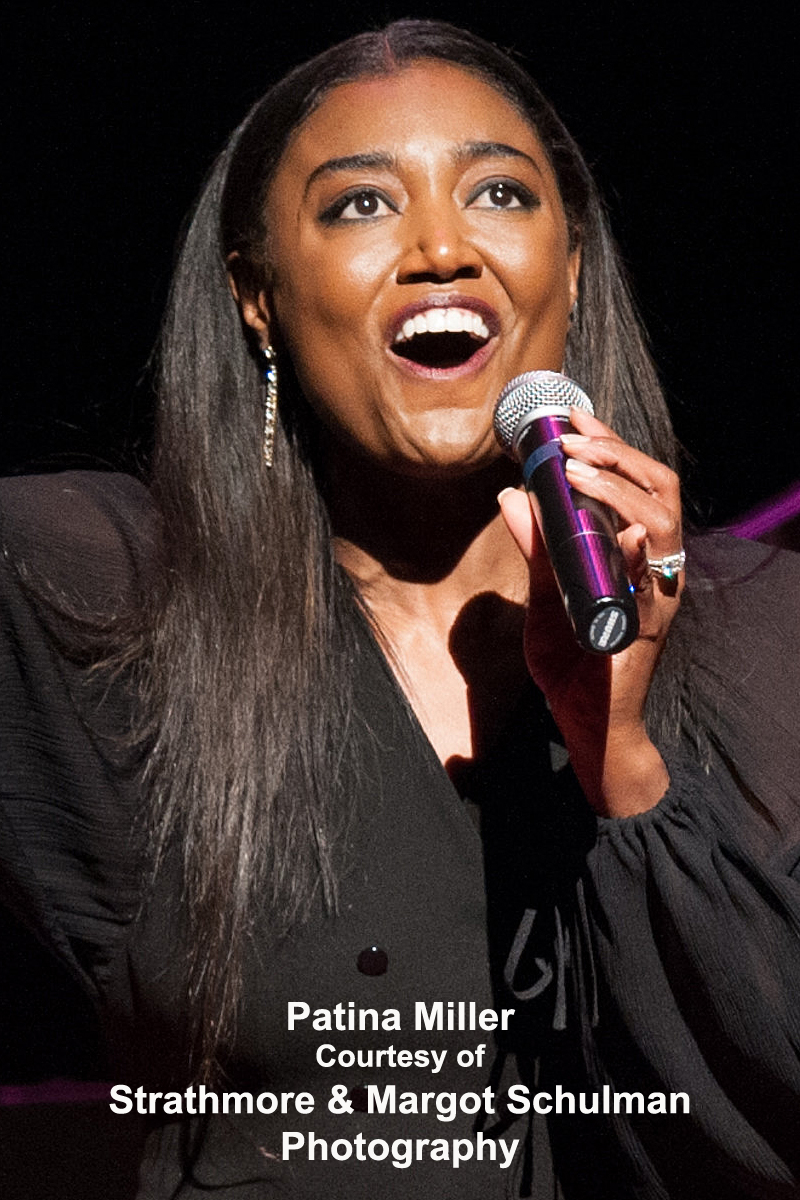 Stephen Sondheim and James Lapine's Tony Award-winning INTO THE WOODS opens this weekend Friday July 26, 2019, as this year's Hollywood Bowl's annual fully-staged Broadway musical. Directed and choreographed by Robert Longbottom, this whimsical mash-up of fairy tales will play three performances. The star-studded cast includes: Skylar Austin, Sierra Boggess, Chris Carmack, Anthony Crivello, Sutton Foster, Cheyenne Jackson, Hailey Kilgore, Gaten Matarazzo, Shanice Williams and the voice of Whoopi Goldberg.
I had the enviable opportunity to interview the Tony Award-winning, über-talented Patina Miller who'll be portraying the Witch. Making her Broadway debut in 2011 as the on-the-lam Delores Van Cartier in SISTER ACT earned Patina her first Tony nomination. Next up - PIPPIN in which, Patina re-envisioned the role of Leading Player, that won Ben Vereen his Tony in 1972, and won her own in 2013.
Thank you for taking the time for this little Q&A, Patina!
Have you seen any of the previous incarnations of INTO THE WOODS?
I have seen the PBS version of the original and the YouTube videos of the revival.
Have you been to any Hollywood Bowl productions before?
This will be my first time visiting and performing here!
Worked with any of the INTO THE WOODS cast or creatives in the past?
I've done workshops with Skylar and Cheyenne. Sierra and I have both performed in the same concert, and Sutton and I graced the stage together in the Kennedy Center Honors tribute to Shirley MacLaine. And, of course, Whoopi!! She and I have a wonderful history with SISTER ACT! There are others in the cast that I've admired from afar!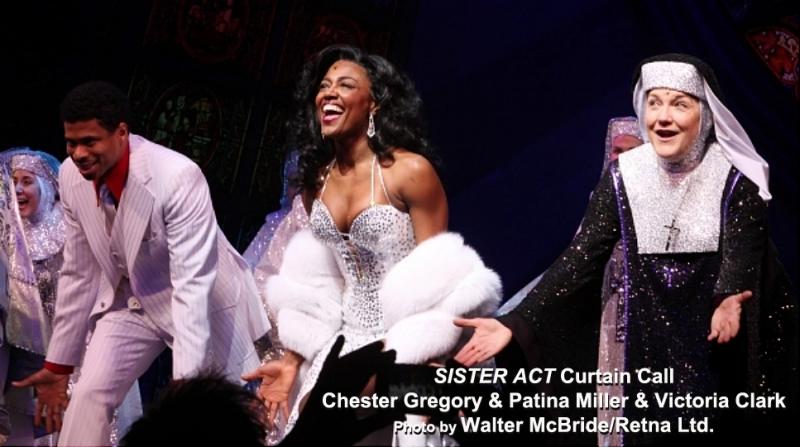 What do you remember of the June 2013 evening your name was announced for the Best Performance by an Actress in a Leading Role in a Musical? Much of a blur? Did you thank everyone you intended to?
I will remember the moment for the rest of my life! I remember being proud of myself for not letting the awards season kill me! Ha! Ha! Ha! But also, I was so extremely happy and proud to be nominated with friends. It just felt so amazing to be amongst them getting to celebrate with the theatre community. It was a bittersweet moment as I was happy and so afraid, as my stepdad has been in a truly horrific accident a week prior and was in a coma; so I had all of those emotions going on, too. I was so surprised and overjoyed when my name was called... Time def stood still for five seconds and I just couldn't believe it. I absolutely thanked everyone I wanted to thank, and those I didn't have time to thank, I made up for in the green room.
When you and the cast of PIPPIN performed on the Tony Awards telecast, did you have to 'pull back' for the cameras? Or did all of you perform as you usually do on stage and let the cameras adjust to you?
We def didn't pull back, our show was set up for a house like that! We adjusted some staging bits, but everything else was full out.
What do you remember of your first Tony Awards ceremony in 2011, being nominated for your Broadway debut as Deloris Van Cartier in SISTER ACT?
I remember being so incredibly happy, excited, hot, and TIRED! But wearing a fierce gown made it all better. I was and still am, in love with my 2011 Tony gown!
What accomplishment of portraying "Leading Player" in PIPPIN are you most proud of?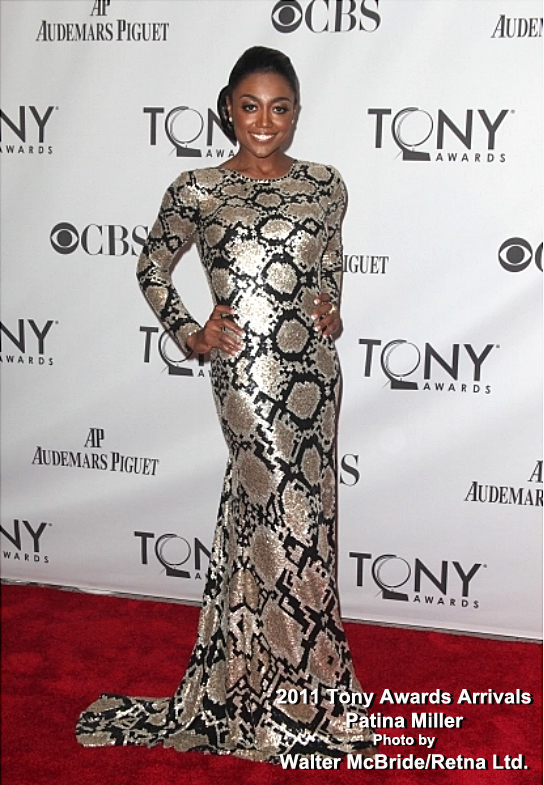 I'm proud that I pushed myself to the edge, and took risks with the character, and allowed myself to have fun. I'm also happy to have been recognized so many years later for playing a role originally cast for a man.
Was your set list pretty much decided upon with songs you've always wanted to perform prior to being booked for your first solo concert at the Kennedy Center for the Performing Arts December 2013? Or did you and your musical director James Sampliner have to brainstorm from scratch?
We brainstormed a bit, not too much as James and I have known each other for a long time. So it was very easy to come up with a list that felt right for us at that time.
Do you find it easier or harder to sing as yourself, Patina Miller, rather than as a character?
In the beginning, it was a tad frightening to sing as myself, but as the years have gone on, I actually enjoy it so much! I love connecting with the audiences and having the opportunity to share my love of music and the songs that speak to me.
You were singing in the church choir at an early age, as well as, sang in a production of ANNIE when you were only twelve. Did you always want to be singing for your supper? When did acting come into your peripheral vision?
Acting and singing is all I've ever wanted to do.
What advice would your current self give your younger self graduating from Carnegie Mellon in 2006?
I would tell her to breathe and enjoy the journey. That she is right where she needs to be.
At this year's Tony Awards, Laura Benanti joked about having her Tony placed where it was in reach and broken by an unnamed youngster. Do you keep your Tony in a high and safe place?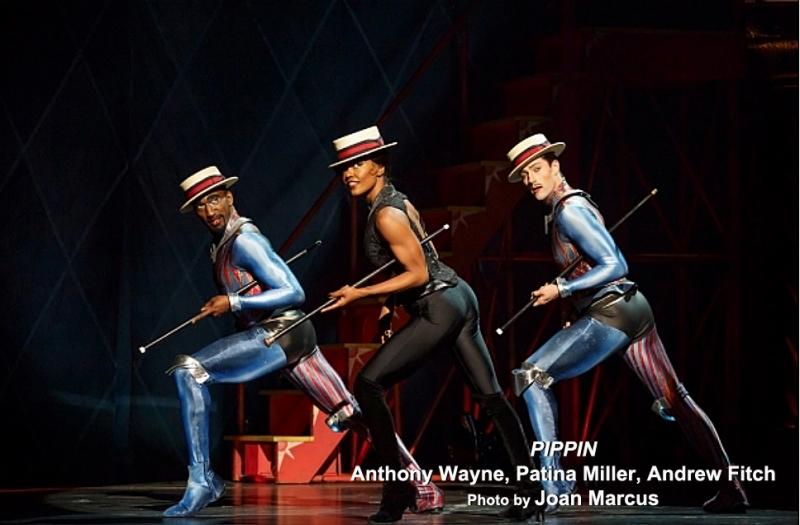 I keep it tucked away on the top shelf of our bookcase. It used to be lower, but I have beautiful, tiny hands at home that like to take and hide things.
James Lapine and Stephen Sondheim based INTO THE WOODS on popular fairy tales. What fairy tales were read to you when you were a little girl?
"Cinderella," "Little Red Riding hood," "Beauty and The Beast," "Hansel and Gretel."
Any fairy tales you're passing onto your own little girl?
"Cinderella" was always my favorite growing up, so I will most definitely pass that one on to her! "Little Red Riding hood," too!
What emotions from the Hollywood Bowl audiences after your curtain call would make you Patina Miller the most satisfied?
I just want everyone to have a great time! It has been a joy working on this project for the last three weeks! What a role! What a company! What an incredible piece!
Thank you again, Patina! I look forward to experiencing your Witchiness!
For ticket availability for performances- Friday, July 26, Saturday, July 27 & Sunday, July 28; log onto: hollywoodbowl.com