BWW Interview: Christine Toy Johnson Utilizing the Arts To Make You COME AWAY More Knowledgeable & Compassionate
Already a few cities into their 27-city national circuit, the touring company of COME FROM AWAY has landed in Los Angeles at the Ahmanson. Helmed by its Tony Award-winning director Christopher Ashley, COME FROM AWAY runs through January 6, 2019.
Still fresh and reeling from the audience's passionate responses to this tale of a major true event in the aftermath of 9/11, Christine Toy Johnson (who's playing multiple roles in this feel-very-good musical) took a few moments to respond to my inquisitive queries.
Thank you for taking the time for this interview, Christine!
Would you describe the various characters you play in COME FROM AWAY? Your main character is Diane Marson, right?
Yes! I play "Diane" (and "Others"). Diane is based on the real-life Diane Marson, who is an amazing, life-affirming, big hearted, no nonsense Texan woman with a great sense of humor. I feel so honored to get to share her story of second chances and finding love in unexpected places! Our authors Irene Sankoff and David Hein have done an extraordinary job of embroidering the story with her essence.
Did you happen to have the opportunity to see COME FROM AWAY before, either at the La Jolla Playhouse, Seattle Repertory Theatre or on Broadway?
I got to see the show on Broadway shortly after it opened, and then twice this past summer. Sharon Wheatley, who originated the role of "Diane" during its entire development (and who is still playing it on Broadway) is an old friend of mine. I was/am just thrilled to see her gorgeous work in this beautiful show! I have very tall shoulders to stand on, and I couldn't be happier to get the chance to do so!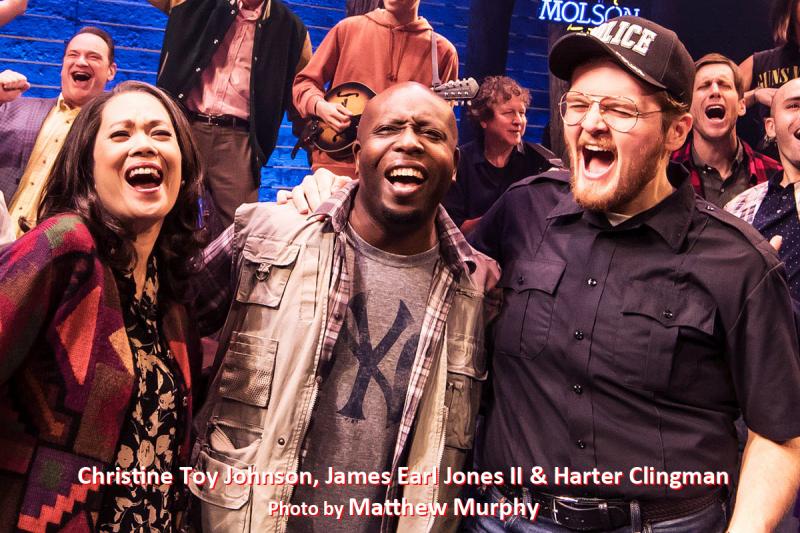 Do you remember what you were doing on that horrific day of September 11, 2001?
I was in Las Vegas rehearsing a huge live industrial show for a major pharmaceutical company that was supposed to take place on September 12th. I saw the second plane hit while watching the Today Show, live. The rest of the day was spent trying to get in touch with my husband and the rest of my family, and trying to figure out how to get home. By Thursday, the company got a whole bunch of us on a bus heading east, which traveled for 48 hours (no hotel breaks, just a few meals and bathroom breaks). They dropped us off in Philadelphia, where my husband picked me up on Saturday, September 15th.
Los Angeles is the fourth stop on your 27-city North American tour. Any unique audience responses in your previous stops in Seattle, Salt Lake City or Denver really surprised you?
The audiences have been wonderful in all four cities so far, and have all expressed how the show has given them hope for humanity, and how it has hit them on a deeply personal and emotional level. We've met people from all over the place, including Newfoundland (!) and folks who have traveled long distances to see us, even when we are scheduled to play the cities where they live later in the year. I've loved seeing so many young Asian-American people in all four cities who come backstage to say, 'Hello.' It makes me so proud that they are seeing someone who looks like them in this story.
Have you noticed any difference in the stage door responses for COME FROM AWAY than from other shows you've done? (more muted? more appreciative?)
It definitely feels like audience responses are more grounded in personal experiences than in other shows I've done. And I'm especially moved by the number of young people of all backgrounds who wait to talk to us after the show, many of whom were only small children in 2001. They want to know what doing the show means to us, and express how much they love the story. It means so much to me that this show is able to give them (as well as, our older adult audience members, of course) an additional lens through which to view the tragic events of 9/11; one that sheds a light on the healing power of generosity and compassion.
Are you excited to play any particular city you're touring? (alma mater? relatives? friends?)
One of the great things about being on tour is getting to see friends from all over the country that I don't get to see on a regular basis. My best friend lives here in L.A., so it's awesome to get to see him so often. It seems like every other day, a long lost friend shows up at the stage door, which is just the best! I'm also particularly excited about going to San Francisco, Portland, Vancouver and Chicago - all great cities that I've never played before (and also filled with old friends)!
Have you worked with any of the touring company members before?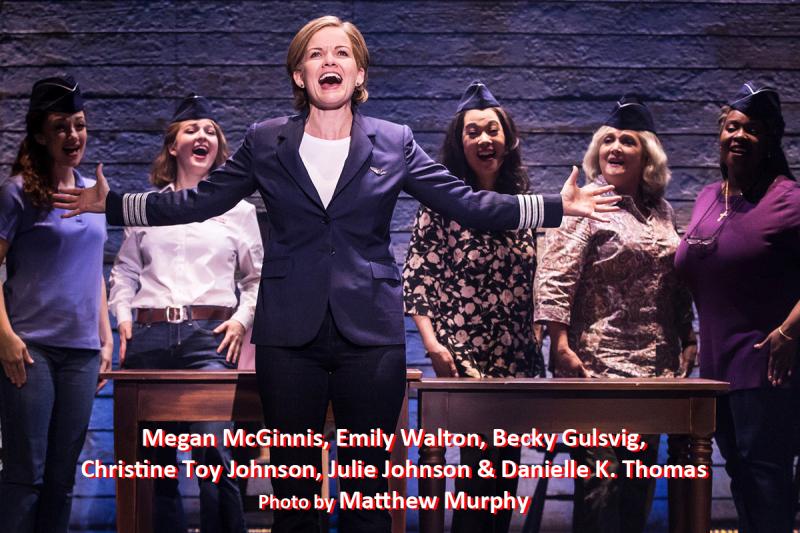 Strangely, no! But I am now completely in love with each and every one of them and we really are a big extended family (traveling with our spouses, children and dogs!) What an incredible company of intensely talented, kind and generous people!
Which do you prefer: soaking up the audience love while performing on stage? Or putting words together in the solitude of your room?
I truly do love them both and know that being a writer makes me a better actor, and vice versa. Being both a generative and interpretive artist has given me a creative balance that is so fulfilling, and has given me joy beyond measure!
Seeing the photo on your website of your early modeling gig for Rice Krispies reminds me of the current brouhaha of the Dolce & Gabbana podcast series featuring an Asian girl using chopsticks to eat pizza, a calzone and pasta. At what point in your career, did you start taking a stand against stereotypes and for inclusion?
I started becoming a vocal advocate for inclusion when I realized how impactful it could be to point out positive achievements (in contrast, and in addition to, circumstances/events that have caused us pain). In 1991 I was cast as "Julie Jordan" in a production of CAROUSEL (directed by Robert Moss and Andrew Grose) at the Hangar Theatre in Ithaca, and my life was changed by it. Suddenly I could see how I didn't have to limit my own expectations of what was possible. I was given the wings to express how important it is to include all of us in the American landscape of storytelling. How giving a multi-cultural face to the storytellers of a play had the power to resonate with a wider, expanded audience. I began to understand how we have this unique opportunity in the arts to shift perceptions of who we are and what we can do - both to ourselves and to each other. What a beautiful thing it is to acknowledge when it happens! I started realizing how diverse programming and inclusive casting can actually impact our own worldview by giving us a wider window into humanity. It's become deeply important to me to share that insight wherever I can.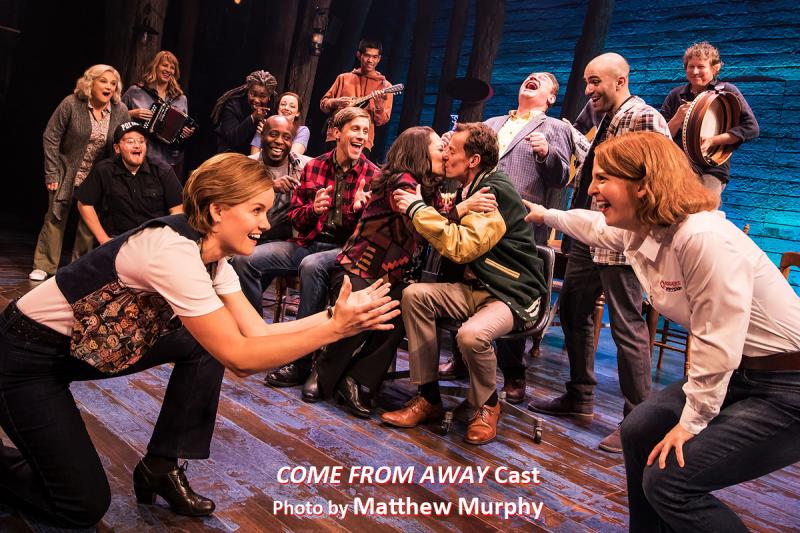 Last year you initiated and became national chair of the Dramatists Guild's first Diversity, Equity & Inclusion committee. What challenges have you had to overcome and what wins are you celebrating?
Statistics collected over the past five to eight years by the Lilly Awards (founded by Marsha Norman and Julia Jordan in an initiative that started at the Dramatists Guild) prove what we've been suspecting: that there is a serious lack of gender and cultural parity in which playwrights are being produced. The numbers are getting better, but we have a long way to go. Assumptions exist out there that there is a lack of parity because there is a lack of female writers and/or lack of writers of color. This makes me absolutely crazy! Probably one of the biggest challenges is to dispel that myth and to instead try to figure out how to expand the pipeline so that underrepresented people have more equitable access to being heard and read. What I've learned is that lack of parity is a cross-industry issue, one that is true for actors, directors, choreographers, and designers, too. I believe that the only way we can approach finding solutions productively is together, as collaborative colleagues. I am encouraged by the ways in which I have seen my colleagues join forces. I'm also heartened by the breadth of substantive conversations that have led to more inclusive hiring in the past couple of seasons. But again, we have a long way to go. I wish that I didn't still have to routinely voice my opinions on why inclusion and diversity on our stages are so intrinsic to creating the empathy we endeavor to build upon. But I will, as long as someone will listen.
What feelings would you like the Ahmanson audience (and those of other theaters you're playing) to leave with after COME FROM AWAY's curtain call?
I would love for audiences to feel, as we do while we're performing the show, that there is goodness in people, that there is an opportunity every day to come from kindness, come from generosity, and come from compassion if only we will seize it. That, and what a good time they've had going on the journey with us!
Thank you again, Christine! Having been at your opening night, I certainly witnessed the goodness, the kindness and the generosity you've described. A well-deserved (and long) standing ovation, and I wish you many more of them to come.
For COME FROM AWAY ticket availability and holiday show schedule at the Ahmanson through January 6, 2019; log onto www.centertheatregroup.org
For other cities and dates COME FROM AWAY will be playing, log onto www.comefromaway.com