Atlas Elite Entertainment Honors All Entries For The Atlas Elite Entertainment Music Awards!
This year has been an amazing year for the first annual Atlas Elite Entertainment Music Awards that began on January 1st 2018 and will continue until June 30th 2018 for submissions to enter into the music awards for consideration to be nominated for a award. Atlas Elite Entertainment is also honored to have on board, Gracy Joy Production as partner for this amazing award show.
Angel quotes, "Gracy Joy Production has been so wonderful lending their great support for this event. They have been a blessing. I like to also add that each of the artists who has entered their music into this award show has the most beautiful talent I have ever heard. I'm delighted to hear these songs you would not normally hear on the radio, yet should be on the radio, because these artists deserve to be heard."
The artists: Natalie Jean and Levi Moore, Mya J, Frank Piombo, Sam Hankins, Arthur Jae, Derrick DDS Spears, Jona Leigh, Mike G. Orchestra Fuego, Jesi Terrell, Roberto Tola, Chelle, For God's Glory Christian Band, Jazzy D, Rayne Michael, Nick Summers, Byrt, Skweeze and Cam Get'm, Suzanne Grzanna, Werley Nortreus and Gray Augustine music can be heard on Atlas Elite Entertainment website on the Artists Award Show page and also can be purchase on Amazon, ITunes and much more online stores where music is sold.
The event for the award show will be held online on Sunday, July 8th 2018. Get ready for a blast event you don't want to miss. Demetrius Guidry quotes, "I am very encouraged by the many talented artists, record labels and producers who have expressed a strong interest in being a part of our award show. We look forward to listening to more great music from gifted singers and musicians from around the world." Rodney Crews, Angel Sessions and Demetrius Guidry who are the founders of Atlas Elite Entertainement LLC continues working hard with getting the word out about the award show and are thrilled about the artists from around the world who submitted their music, they not only have a chance to be considered for a nomination, but also gain new fans. AEE team spreads the word and shares the beautiful pictures on social media from the artists who have taken photos of themself holding their Certificate of Participation.
For more infomation about the Atlas Elite Music Awards go to http://www.atlaseliteentertainment.com/aee/show/index.html
More Hot Stories For You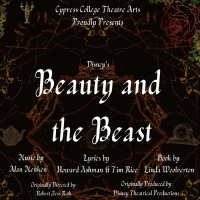 Cypress College to Present DISNEY'S BEAUTY AND THE BEAST Next Year

December 3, 2022

This production runs March 10, 11, 12, 17, 18, 19 in the Campus Theatre at Cypress College. The show is directed by Ryan Holihan and choreographed by Sonya Randall with musical direction by Bradley Hampton.
---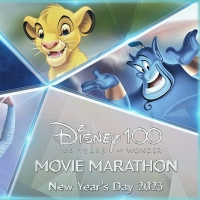 The El Capitan Celebrates Disney 100 Years With A DISNEY 100 MOVIE MARATHON

December 2, 2022

Tickets are on sale now to see the Disney 100 Movie Marathon at The El Capitan Theatre in Hollywood on January 1, 2023.
---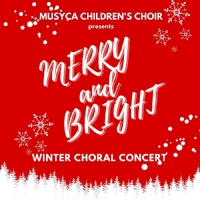 MUSYCA Children's Choir To Present Holiday Concert MERRY AND BRIGHT

December 2, 2022

Join MUSYCA Children's Choir on Sunday, December 18 for our Winter Choral Concert, Merry and Bright!
---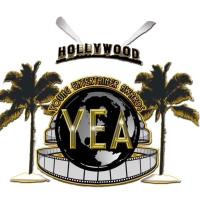 Young Entertainer Awards To Take Place In-Person For the First Time Since 2019

December 2, 2022

The 7th annual Young Entertainer Awards will take place on Sunday, December 11, at the Sheraton Universal Hotel in Studio City. It will be the first time the event has been held in person since 2019, before COVID forced most public gatherings to be canceled in Los Angeles.
---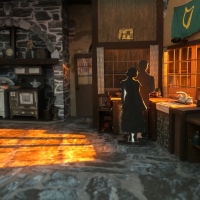 Conrad Prebys Theatre at Dea Hurston New Village Arts Presents THE FERRYMAN Next Month

December 2, 2022

New Village Arts (NVA), North County's cultural hub, will present playwright Jez Butterworth's masterful international Tony Award winning  Best Play (2019) "The Ferryman" January 27-March 5, 2023 – in the first United States production after Broadway – and the first in the newly renovated and renamed Conrad Prebys Theatre at the Dea Hurston New Village Arts Center.
---