TheatreSquared Announces 2023-24 Season
Learn more about the full lineup here!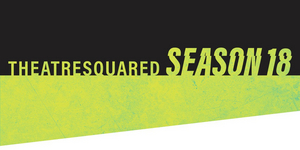 TheatreSquared (T2) Artistic Director Robert Ford and Executive Director/Producer Martin Miller have announced the 2023-2024 TheatreSquared Season. Season packages are on sale today and are available by phone at (479) 777-7477 or online at theatre2.org.

"It's big," said Ford at the theatre's season unveiling event, attended by several hundred of the company's supporters. "It's our most ambitious season yet, and it's filled with the kinds of experiences that will have you leaving the theatre with a bounce in your step. There's so much comedy, love, intrigue-and a throughline of joy."

"We're partnering with theatres across the country to make this season truly national in scale," said Miller. "After audiences see the opening performances here in Northwest Arkansas, several of these original productions will continue on to stages in Dallas, Kansas City, and elsewhere. With news of the Obie Award last week, it's an exciting time for TheatreSquared-and for the many community members who'll be able to say, 'we saw it here first!'"

The season begins with the play that inspired the classic Alfred Hitchcock crime thriller: Dial M For Murder, written by Frederick Knott and newly adapted by Jefferey Hatcher. Tony Wendice married his wife for her money. Now he plans to kill her for it. From the play that inspired Alfred Hitchcock's crime thriller, TheatreSquared presents a brand-new, edge-of-your-seat adaptation by Jeffrey Hatcher (TV's Columbo). Is this twisty mystery of forbidden romance, blackmail, and betrayal the perfect crime-or will Scotland Yard's best detective crack the case?
Dial M For Murder will run from August 16-September 10, 2023.

Next up, the winner of ten 2018 Tony Awards, including Best Musical, as well as a Grammy Award for Best Musical Theatre Album, The Band's Visit, with music and lyrics by David Yazbek and book by Itamar Moses.
In a town way off the beaten path, a band of musicians arrives lost, out of the blue, and in the wrong town. Under the spell of the desert sky and with beautiful music filling the air, the band brings the town to life in unexpected and tantalizing ways. An extended hit in its Broadway debut, The Band's Visit rejoices in the way music can make us laugh, cry, and ultimately bring us together.
The Band's Visit is on stage October 11-November 5, 2023.

A Christmas Carol, adapted by Robert Ford and Amy Herzberg from the Charles Dickens novel, returns for the holiday season. The inventive, magic-filled T2 original is quickly becoming a Northwest Arkansas family tradition. Three spirits come to visit the miserly Ebenezer Scrooge and take him on a fantastic journey through past, present, and future. But will it be enough to save him?

This ghost story of Christmas returns November 29-December 24, 2023.
The first show of the New Year is Heidi Schrek's 2019 Pulitzer Prize finalist, What the Constitution Means to Me. Fifteen-year-old Heidi earned her college tuition and a deep love of the Constitution by winning nationwide debate competitions. All grown-up, she hilariously reimagines how this living document served four generations of women and what it will mean for the future of America. A Tony Award nominee, The New York Times hailed this bold, optimistic new play as "not just the best play to open on Broadway so far this season, but also the most important." The Washington Post added: "Endearingly funny and deeply affecting, it would be hard to identify a work for the theater with its finger more on the pulse of America right now."

What the Constitution Means to Me will run January 17-February 25, 2024.
Next up is Lauren Yee's critically acclaimed new play with music, Cambodian Rock Band, an intimate rock epic. Backed by a live band playing contemporary Dengue Fever hits and classic Cambodian oldies, this darkly funny, electric new play tells the story of a father who escaped a murderous regime returning home after 30 years in search of his wayward daughter. As the play toggles back and forth in time, father and daughter face the music of the past.
On stage February 28-March 24, 2024.

The brand-new comedy Laughs in Spanish, by Alexis Scheer, opens in March. Art Basel is about to begin, and Mariana, the director of a swanky modern art gallery, has a problem: her showroom is an active crime scene. Part caper comedy and part telenovela, Laughs in Spanish shows how far Mariana will go to save the show-even if it means accepting help from her mother, a larger-than-life film-and-television star who always steals the spotlight.

T2's production is on stage March 27-May 5, 2024.

Following a hit, extended run at New York's Public Theatre last year, and a Broadway engagement this summer, Fat Ham, by James Ijames, will take the stage in Northwest Arkansas.
Winner of the 2022 Pulitzer Prize for Drama, this deliciously funny send-up of Shakespeare's Hamlet is "a hilarious yet profound tragedy smothered in comedy." When the ghost of Juicy's father demands that Juicy avenge his murder, fatal intent doesn't come easy to this sensitive, self-aware young Black man in search of his own happiness and liberation. From an uproarious Southern family cookout emerges a compelling examination of love and loss, pain and joy, revenge and karaoke.
April 17-May 12, 2024.

The season closes with a World Premiere of a dark comedy by Arkansas native Joseph Scott Ford, Responders.
Two small-town paramedics are the first to arrive at a deadly scene. Since the cops got a flat, and there's no help to render, all they can do is wait-until they realize every school bus in the county is about to drive right by. Things go from bad to ridiculous when the local star reporter (and the senior paramedic's ex-wife) arrives to film the whole fiasco.

Responders closes the season June 5-June 30, 2024.

Also in June, the state's flagship celebration of bold new plays will take the stage. The 2024 Arkansas New Play Festival includes two weekends of performances at TheatreSquared and The Momentary. The festival is Northwest Arkansas's chance to help build a new play from the ground up.
Subscription packages for TheatreSquared are on sale now, giving season ticket buyers the first opportunity to book seats before single tickets go on sale in the summer of 2023. Subscription options include seven-play packages and four- and five-play flex packages. Series options include Tuesday through Saturday evenings at 7:30 pm, as well as Saturday and Sunday matinees at 2:00 pm. Limited tickets are also available to T2's Opening Night Series on the first Friday of each production, which includes a catered reception and a champagne toast.

For those looking for a deal, the theatre has launched a "Lucky Tix" subscription series for standby seats. With no assigned seats, Lucky Tix patrons arrive at the theatre and are seated as the curtain rises in the best available locations.

Exclusive add-on options for T2 subscribers include reserved parking on all show dates at the Spring Street Parking Deck.

All T2 subscriptions also include membership in National Stages, offering subscriber ticket pricing at 20 theatres ranging from The Public Theater in New York, to the Arkansas Rep in Little Rock, to Steppenwolf in Chicago. See the full list at nationalstages.org.
Other benefits for season ticket holders include savings of up to 15%, prime seating reserved before single tickets go on sale, and free unlimited exchanges. Subscribers enjoy same-day discounts of up to 20% at The Commons Bar/ Cafe, located at TheatreSquared.
Subscriptions are on sale now and can be reserved by calling TheatreSquared (479) 777-7477 or visiting theatre2.org/subscribe.