Comedian Don Barnhart Extends Las Vegas Residency
Comedian Don Barnhart has brought laughter to the world and continues to bring the funny with his two Las Vegas residencies.
From Afghanistan to Africa and places in between, comedian Don Barnhart has brought laughter to the world and continues to bring the funny with his two Las Vegas residencies.
Since 1992, Don Barnhart has been entertaining the troops around the world as well as headlining the top comedy clubs, cruise ships and everywhere in between. "If you have enough money, I'll stand in your bathtub and tell jokes while you scrub a dub dub" the comedian joked.
Critics are raving, "Don Barnhart is hysterically funny, delivering well-written topical material with an improvisation flair that's not to be missed. Don pushes the boundaries of "Cancel Culture" using common sense without being overtly offensive. He's a refreshing voice in comedy with the clever, witty insights of George Carlin and the facial expressions of Jim Carey."
The comedian explained his views on cancel culture, "Politicians say horrific, racist things and when people get mad, they claim it was a joke but when a comedian makes a joke and someone doesn't like it, they protest and want that comedian's head on a stick. We follow the sentiment of Netflix as we have a vast array of different styles of comedians and support their artistic freedoms so if you can't give them the benefit of the doubt when it comes to humor then maybe a comedy club isn't for you."
"If you enjoy quick witted comedy and hilarious scenarios then you're going to love this Dry Bar Comedy Special from Don Barnhart." Although Don Barnhart's Dry Bar Special is family friendly and safe for all audiences when Barnhart hits the stage, he doesn't hold back and takes the audience to a whole new level.
Barnhart extends his nightly residency in Las Vegas with Jokesters Comedy Club, located at The Alexis Park All-Suite Resort just blocks from the infamous strip. It's like, "Off Broadway", Barnhart added. Don splits his time between his other venue, Delirious Comedy Club, The Aloha Ha Comedy Club, selected tour dates and Jokesters.
Jokesters Comedy Club will also feature some of the funniest, touring comedians today along with emerging comedy stars and some famous faces seen on Comedy Central, Netflix, Amazon. Shows run Fri -Sat at 7:30pm.
Alexis Park's kitchen is now open so customers can get a great meal or snacks before or after the shows in the Pegasus Lounge.
For tickets/more information, please visit Jokesters Comedy Club
More Hot Stories For You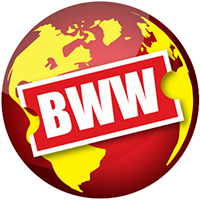 NEWSICAL THE MUSICAL And A MUSICAL ABOUT STAR WARS Open In Las Vegas, December 4

December 2, 2022

The Las Vegas strip can expect a whole lot of laughs this holiday season courtesy of two of Off-Broadway's biggest hits.  Tom D'Angora and Michael D'Angora are thrilled to be opening both the Off-Broadway Alliance Award winning NEWSical The Musical and the fan-favorite A Musical About Star Wars at The V Theatre, located at The Miracle Mile Shops in Planet Hollywood on December 4th.
---
Mariachi Herencia De Mexico Release Two New Music Videos

December 1, 2022

Latin-GRAMMY nominees Mariachi Herencia de México are on tour with a brand-new album, Herederos (The Heirs). The compositions on Herederos were written by a variety of master songwriters, including Juan Gabriel, Armando Manzanero, Frank Sinatra, Rubén Fuentes, and Cuco Sánchez. See the newest music videos from the group!
---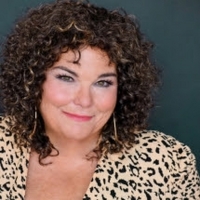 Jimmy Kimmel's Comedy Club Announces December Lineup

November 29, 2022

Jimmy Kimmel's Comedy Club, Las Vegas' ultimate destination for late-night shows, surprise comedians, high-end casual cuisine and memorabilia in the heart of The LINQ Promenade, announces its roster of live performers for December and New Year's weekend.
---
December First Friday Features 'Believe' Theme, December 2

November 22, 2022

First Friday Foundation, a 501(c)3 non-profit organization, is asking everyone to "Believe" this December 2nd. The art walk area on Boulder Avenue and First Street will feature an estimated sixty First Friday artists and craftspeople. The food garden and bar area remain in the Art Square parking lot, along with entertainment.
---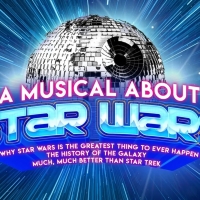 A MUSICAL ABOUT STAR WARS Starts Performances at V Theatre

November 20, 2022

Tom D'Angora and Michael D'Angora's Off-Broadway hit A Musical About Star Wars began performances at The V Theatre on November 19th, located at The Miracle Mile Shops in Planet Hollywood. 
---