BWW Feature: 20TH ANNIVERSARY CELEBRATION at House Of Blues Las Vegas in Mandalay Bay Resort And Casino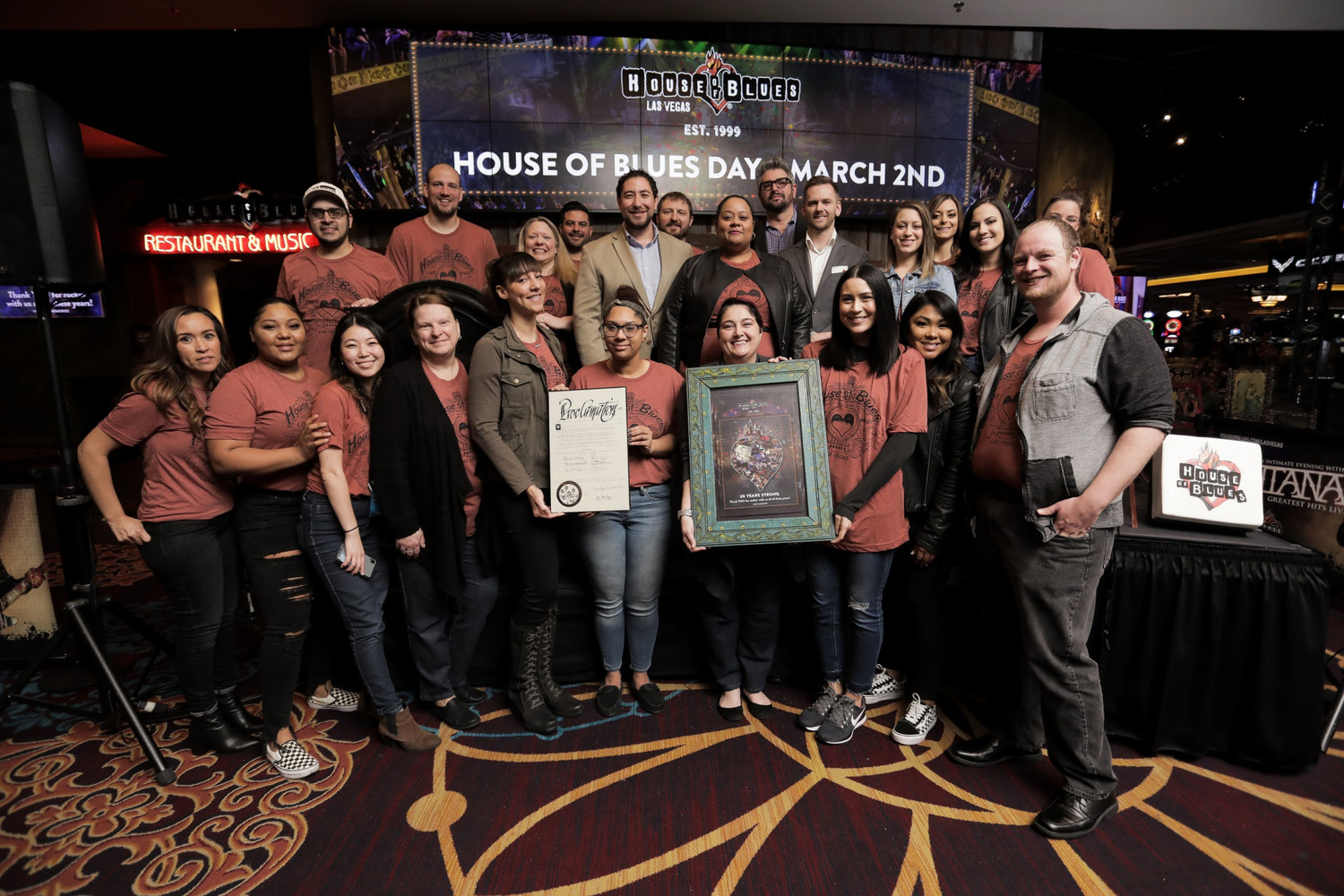 The first House of Blues opened in Cambridge, Massachusetts on Nov. 26, 1992, and seven years later, House of Blues opened three distinct venues in Mandalay Bay Resort and Casino. The music hall, restaurant and bar, and the Foundation Room changed the entertainment scene in Las Vegas combining diverse live shows, delicious food and drink, and an upscale club. The first show featuring Bob Dylan was performed on March 2, 1999, where Dylan brought Bono of U2 on stage.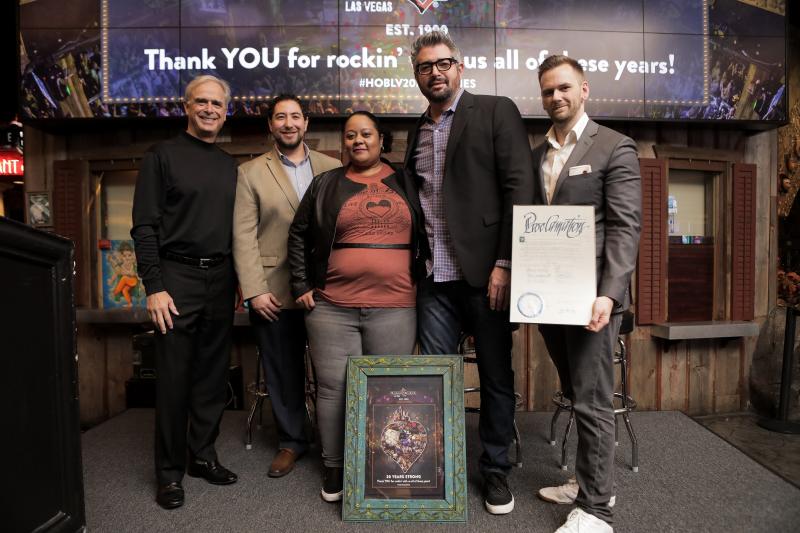 During a press conference held on March 1, County Commissioner Michael Naft presented a proclamation naming March 2 as House of Blues Day.
"While I have to confess this is far from my first time at the House of Blues, this might be the first time I am here at 10 a.m.," Naft said. "I grew up in this community, and the House of Blues has been such an integral part of my life. They have done such a wonderful job bring an eclectic group of stars and up-and-coming performers in a friendly and intimate atmosphere."
The number of shows, concerts, events, and nightlife would probably add up to the thousands in a 20-year span, creating memories and experiences for all who have attended. A call was sent out for fans to share ticket stubs and photographs. A commemorative poster was then specially designed using these fan memories and given out to attendees during the March 2 performance.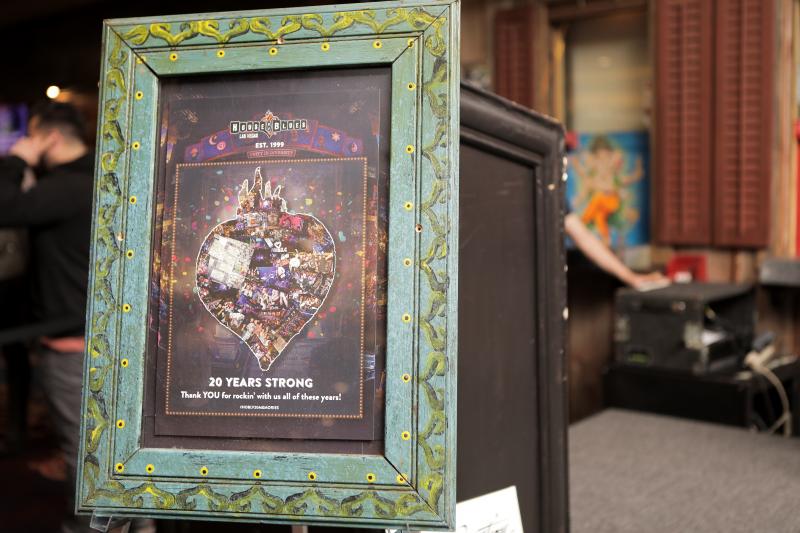 Currently, music icon Carlos Santana performs a residency show, "An Intimate Evening with Santana," along with other acts throughout the month.
Before they were famous, Destiny's Child, Eminem, and Linkin Park performed in the venue. Guns 'n' Roses played on New Year's Eve 2000, and The Killers launched their third album in 2008.
On Sundays, the Gospel Brunch experience includes featuring local talent performing contemporary and traditional Gospel songs. The all-you-can-eat buffet features breakfast favorites, carving stations, southern specialties, and desserts.
Currently, 11 locations (include Las Vegas) are open around the country with the original place closed after the club was moved to a bigger space.
The original House of Blues opened in the Harvard Square commercial district and retail area of Cambridge, Massachusetts, as a concert hall with a restaurant. Celebrities including Dan Aykroyd, Aerosmith, Paul Shaffer, River Phoenix, and James Belushi were the first investors.
Related Articles View More Las Vegas

Stories

Shows