BWW Review: LITTLE BLACK DRESS at Habima Theatre - These Girls Are On Fire And We're Feeling Good!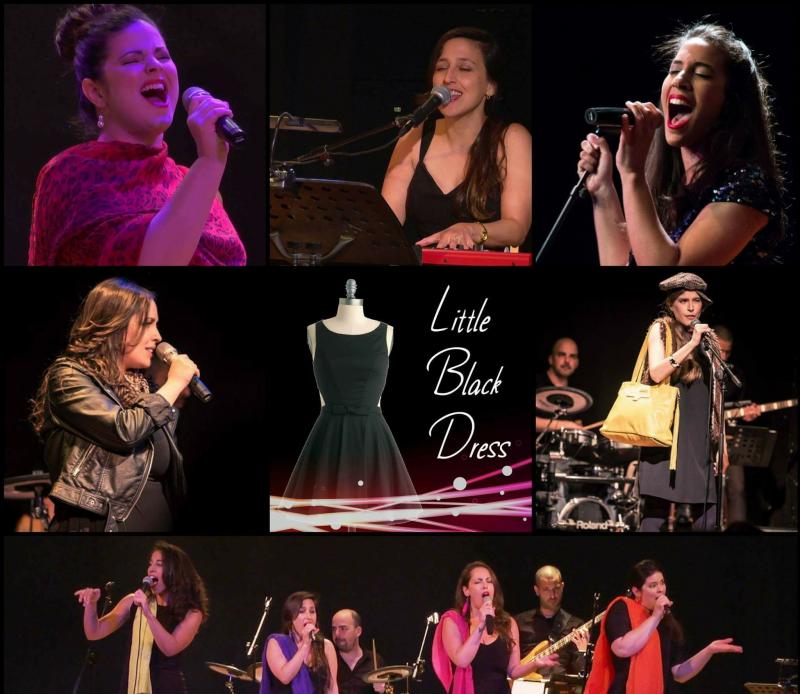 A group of women go on stage wearing white bathrobes and start singing Natural Woman. They slowly begin to remove their bathrobes... only to reveal little black dresses underneath.
This act pretty much symbolizes the entire show: A presentation of womanhood in all its aspects.
This English On Stage production gives us 70 minutes of some of the world's greatest hits by Adele, Aretha Franklin, Beyoncé, Kate Bush (and more) performed by four talented women and two male musicians.
But this is more than just a cover show. It is a cabaret-like musical event for women to celebrate themselves through music in a women's empowerment environment.
This musical journey takes us from up-beat hits such as The Shoop Shoop Song and I Wanna Dance With Somebody through some heart touching songs like Tell Him and If I Were A Boy, some performed according to the original version and some with a fresh take such as the mashup version of Girls Just Wanna Have Fun and 9-5 that got the entire audience on their feet dancing.
The name Little Black Dress wasn't chosen randomly. The LBD is considered to be a must in every woman's wardrobe (much like the famous purse that gets its rightful place on this show through an amusing comic bit). The little black dress was designed by Coco Chanel in the 1920's and managed to stay in fashion ever since.
The importance of fashion in a woman's life is also shown in this production by the many outfits the performers change throughout the show, designed by Efrat Besandilov.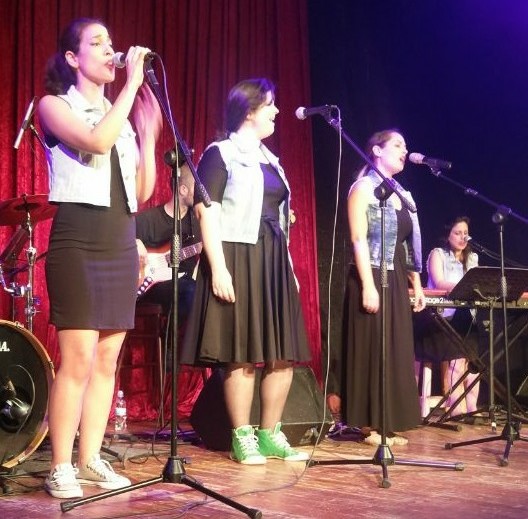 Each song in this performance has a different vibe than the other. Some are performed by all the four with vibrant and uplifting energies, some are performed as solos (even while playing the keyboard) and some get a duet version.
Each of the four women on stage uses their amazing voice to create a perfect vocal performance for each and every song. When it comes to the emotional aspect of delivering a song, some managed to capture the audience with their entire performance while some lean mainly on their vocal skills.
I must mention Noeat Kedem that thrilled the audience with mesmerizing renditions to every song as she managed to combine her wonderful voice with all the other skills a performer must have in order to deliver a song to people's hearts and not just their ears.
Alongside the musical part of this show we also get three comic bits written and performed by the director Meirav Zur that deal with typical feminine issues such as the multitasking ability and what a woman really means when she says something.
It is certainly a very enjoyable and fun musical event performed by some very talented ladies featuring great versions to some popular female hits.
But had the producers wanted to give this show an extra meaning they could have gone the extra mile and put some more emphasis on the creative aspect of the show. I definitely cannot say that all the songs are performed with no extra meaning or no creative thought at all. Some versions were performed perfectly in every aspect.
But nonetheless, some of the versions had less significance than others, even when they were well-performed vocal wise.
If some of the material was taken from songs with an original meaning to degrade women, but only after creatively giving them the proper adaptations, that could have been an important addition to the creative side of the show. It is indeed a vibrant musical celebration for every woman to enjoy and feel good about herself. And if you go and get in the mood don't be shy, get up and dance!
Or in Liza's words: "What good is sitting alone in your room? Come hear the music play. Life is a cabaret!".
Writer, Director, Transitions: Meirav Zur
Music Director: Shir Zelinger
Dress Designer: Efrat Besandilov
Production Stylist: Wendy Lehmann
Vocals: Shir Zelinger, Noeat Kedem, Tamar Bettelheim, Moran Meisels
Musicians: Yaniv Azikri (Bass Guitar), Itay Abramsky (Drums), Moran Meisels (Piano)
For tickets and further information
click here
.