BWW Review: CHICAGO at Átrium Theatre, Budapest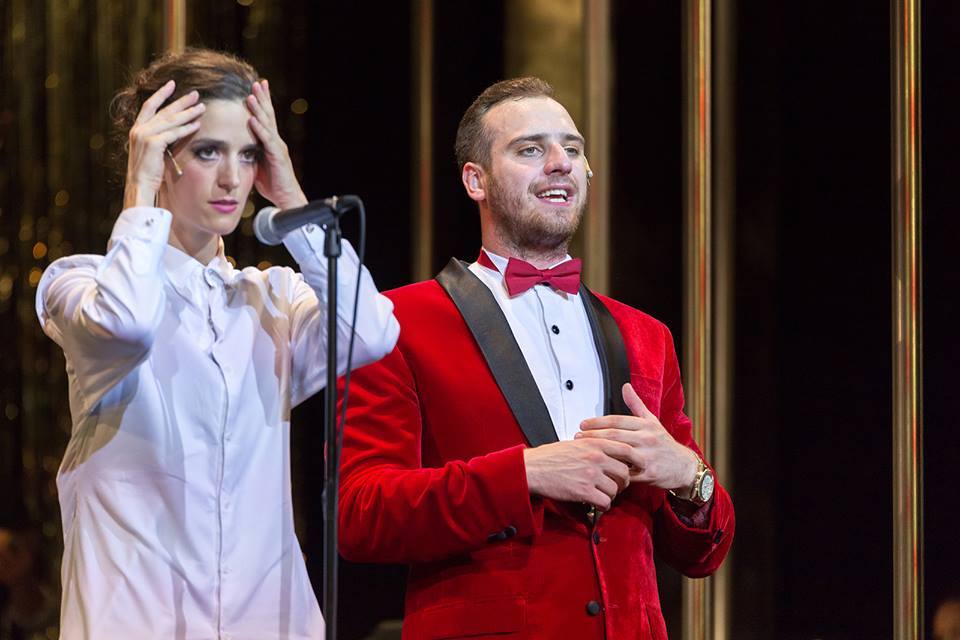 If you are a musical theatre aficionado and know all the notes of Kander's and Ebb's masterpiece by heart or if you want to hear better voices than Ute Lemper's or Ruthie Henshall's on the stage - then this is definitely not your kind of Chicago. But if you want to be entertained by media criticism, the extensive use of slang dictionary or scaled down, larger than life characters who can actually be your neighbors in suburban Chicago or even in Budapest - then go for it!
The second installment in the musical theatre series (the first was the extremely popular La Cage aux Folles at the very same venue) by the Kultúrbrigád theatre association and leading Hungarian actor-director Róbert Alföldi, Chicago tells a story of two average girls. Their ultimate goal is happiness and they do not intend to use sophisticated instruments to achieve that.
One of the greatest merits of this new production of Chicago is the subtle characterization: both Velma and Roxie (wonderfully portrayed by Nóra Parti and Júlia Huzella, respectively) are much more vulnerable than usual. Velma is self-centered but weak, and Roxie can be manipulated through her emotions. Other important parts, such as the narcissistic lawyer, Billy Flynn (Bence Brasch) or the puppet-like husband, Andy Amos (Balázs Mihályfi) are also played very well.
If it was a conversation piece with some music, I guess this would easily be the best Chicago in Europe. But this is a musical, with requires some big voices, great singing and style. In this respect, there is a lot to complain about. One can appreciate that the director takes the plot and sub-plots seriously and in order to reach for this, great actors were needed, but you cannot perform a musical without great singers. They tried, nonetheless... On the plus side, the tiny, but serviceable orchestra under the direction of the pianist and ensemble leader, Zsuzsanna Grósz sounds superb.
The result? A highly entertaining night and a profound reading of a musical theatre masterpiece - but the singing is unfortunately below average.
Photo credit: Zoltán Szilvás