Levis JCC Sandler Center Presents The World Premiere Of Dan Clancy's AT HOME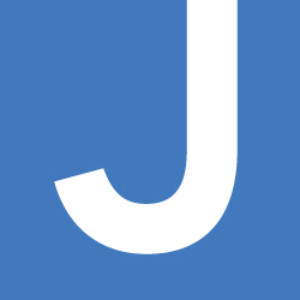 Award-winning South Florida Playwright Dan Clancy premieres his latest work, At Home, at the Levis JCC Sandler Center's Theater at the J. Directed by Andy Rogow and featuring actors Michael McKeever and Patti Gardner, all Carbonell Award winners, this new comedy/drama is a moving and inspiring portrait of a family over the span of 50 years. Performances for this World Premiere runs from November 29 - December 16.
At Home invites the audience into the lives of the Reddington family. Their story begins when Esther Silver from the Bronx meets Michael Reddington from Brooklyn in their senior year at Teacher's College. They move into Michael's family home where they raise their 2 children, Sarah and Robert. The Brooklyn brownstone brims with the stories of their lives, and it sure to resonate with the lives of the audience.
Clancy is well known for his award-winning plays such as The Timekeepers and Middletown, among many others. His plays have appeared nationally and internationally and have brought him to markets reaching far and wide from Los Angles to London.
Dates and Showtimes:
Thursday, November 29, December 6 & 13; 2 p.m. & 7:30 p.m.
Saturdays, December 1, 8, and 15; 7:30 p.m.
Sundays, December 2, 9, and 16; 2 p.m.
'Theater at the J' is the Sandler Center's black box theater, presenting professional, award-winning musicals, dramas, and cabarets throughout the year. VIP Reserved Seating is $40 and General Admission Seating is $30. Purchase tickets online at levisjcc.org/boxoffice or call 561-558-2520. Group pricing is available.
The Levis JCC Sandler Center is located at 21050 95th Avenue S. (off Glades Road between Lyons Road and US 441) in Boca Raton.
The Levis JCC's Phyllis & Harvey Sandler Center, which highlights renowned talent from artists and actors to authors and so much more, gives adults of all ages and faiths an opportunity to connect with others who share similar interests in continuing education, travel and social events. Learn more at levisjcc.org/culture.
The Adolph & Rose Levis Jewish Community Center is the cornerstone of the South Palm Beach County Jewish community and a place for thousands to connect each year. It promotes and enhances Jewish culture, heritage and values through educational, spiritual, social, wellness and recreational programs for individuals of all ages. With a preschool, summer camp, family activities, athletics, cultural arts, adult enrichment and special needs programming, as well as a resale boutique for bargain hunters, the Levis JCC offers something for everyone. Learn more at levisjcc.org.
More Hot Stories For You