Photo Flash: Who Wants Cake?'s SORDID LIVES: IT'S A DRAG!
From the playwright of Southern Baptist Sissies, the 2007 Who Wants Cake? smash hit, comes a black comedy about white trash in which the men play women and the women play men. Del Shores' Sordid Lives: It's a Drag!, playing at Ferndale's Ringwald Theatre, opens Saturday, July 10th and plays for an exclusive four week engagement ending on Monday, August 2nd. Showtimes for Sordid Lives: It's a Drag! are Saturday and Monday nights at 8PM with Sunday matinees at 3PM. Tickets for this production are $10-20 and can be reserved by phone at 248-545-5545, online at www.WhoWantsCakeTheatre.com, or at The Ringwald box office (22742 Woodward Ave, Ferndale, MI 48220) 45 minutes before showtime.
Sordid Lives: It's a Drag! concerns the events surrounding the scandalous death of Peggy Ingram, the matriarch of a culturally-challenged Texas family. Peggy's passing-death by artificial legs-is a blow to her extended family, causing hilarious tension to the two days leading up to her funeral. The dysfunctional, white trash clan includes Peggy's nicotine-addicted sister, her snooty, uptight daughter, her hell-raising daughter, her transvestite son and her closeted grandson. Toss a few more town denizens, including Peggy's lover, the man with the lethal wooden legs, his pistol-packin' wife and a nympho therapist, and you've got the whole enchilada of craziness. The unique twist in this production is that all roles will be played by actors of the opposite sex. Sordid Lives was the basis for the 2000 cult film and the LOGO TV series, which ran for one season in 2008. The film and series starred many notable names such as
Delta Burke
,
Olivia Newton-John
, Rue McClanahan,
Beth Grant
,
Caroline Rhea
,
Bonnie Bedelia
, Ann Walker, and Emmy-winner
Leslie Jordan
.
Del Shores
has written, directed and produced for film, television and stage. Some of his most notable plays and films are: Cheatin' (1985) Daddy's Dyin' (Who's Got The Will?) (1987), Daughter's of the Lone Star State (1993), Southern Baptist Sissies (2000), The Trials and Tribulations of a Trailer Trash Housewife (2003) and the recently opened, Yellow (2010), now playing in Los Angeles. Tickets for Sordid Lives: It's a Drag! are $20.00 on Saturday nights at 8PM, $15.00 for Sunday matinees at 3PM and Monday 8PM performances are HALF OFF normal ticket price at $10.00 a ticket. Reservations may be made by phone at 248-545-5545 or online at
www.WhoWantsCakeTheatre.com
. The box office opens 45 minutes before performances. Who Wants Cake? opened the doors to their resident home, The Ringwald, in May 2007 with Fatal Attraction: A Greek Tragedy. Quickly, The Ringwald became a mainstay of Detroit's theatre community. Since opening their doors, Who Wants Cake? has been offering up slice after slice of successful shows including Southern Baptist Sissies, Debbie Does Dallas: The Musical, Killer Joe, The Bad Seed, The Book of Liz, Rent, Evil Dead: The Musical, and [title of show]. Who Wants Cake? was named the 2008 and 2009 Best Theatre Group in Channel 4's Vote 4 The Best contest, the 2009 Best Theatrical Troupe by Real Detroit, and Best Place to see Local Theatre in the 2010 Best of Detroit poll.


Melissa Beckwith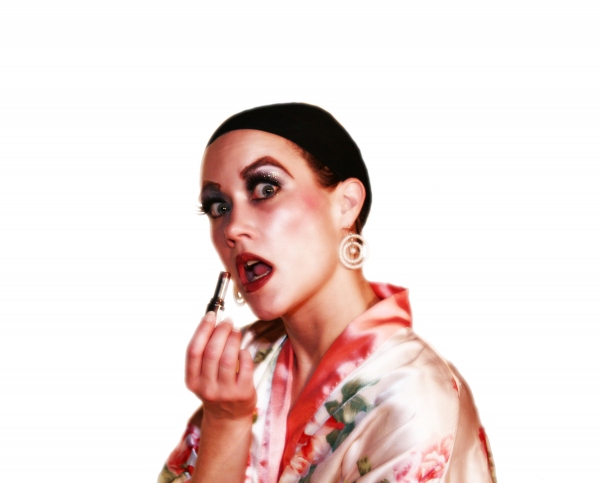 Melissa Beckwith

Melissa BeckwithJamie Richards and Joe Plambeck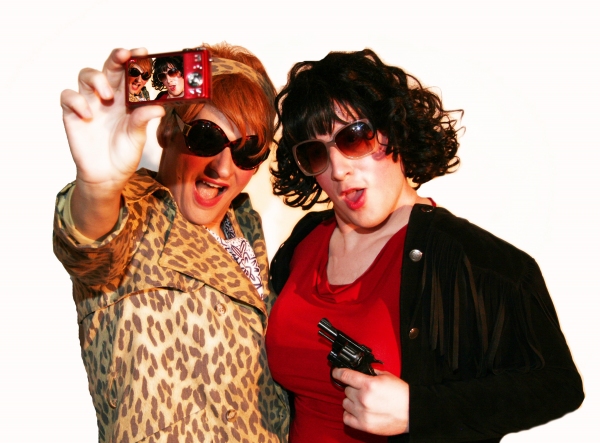 Jamie Richards and Joe Plambeck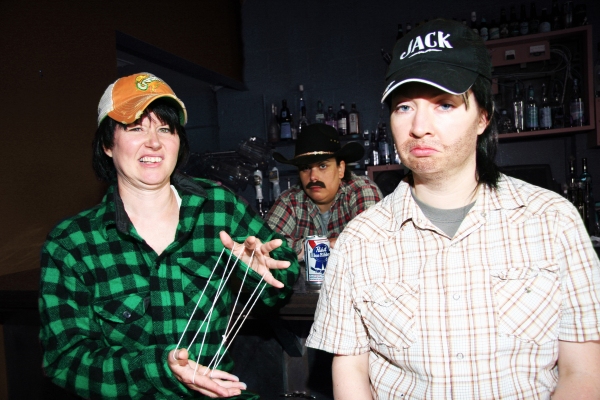 Cara Trautman, Suzan M. Jacokes and Lauren Bickers

More Hot Stories For You