Black and Brown Theatre Brings Classic American Novel to the Stage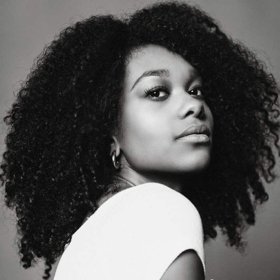 Black and Brown Theatre, a local professional theatre for artists of color, is excited to celebrate their second season theme: Classics in Color. On Saturday April 28th, 2018, Black and Brown Theatre will present the world premiere of their adaptation of Nathaniel Hawthorne's The Scarlet Letter. The live stage play features local Metro-Detroit actors Tiffany Baxi, Jonathan Curry, Amy Choudhury-Martin, Maurizio Dominguez, Hugh Duneghy, Zariah Hunter, Carmel Inez, Marie Muhammed, Justino Solis, Ryan Stephens, and Dinah Tutien.
The Scarlet Letter is part of Black and Brown Theatre's Classics in Color Series which takes classic stories and incorporates a cast comprised entirely of people of color. The series aims to enable people of color and students of color to see themselves in the classic narratives that they were exposed to in the classroom setting. The casting of these shows simultaneously encourages theatre directors to rethink how they cast plays.
This production of The Scarlet Letter will be presented at Mumford Academy's Performing Arts Auditorium as part of a mini-grant from Culture Source and the Michigan Council for Arts and Cultural Affairs to bring enriching literary experiences to high school students and the general public. The performance is directed by former Mumford teacher Emilio Rodriguez and features Mumford alumnus, Jonathan Curry, who was one of Rodriguez's students.
Curry, a local actor and theatre technician says, "It is an amazing feeling to be back Mumford High School. Wow!! To think, five years ago I was in a class taught by our director Mr. Rodriguez and I didn't even want to be there. To now doing stage plays, movies and television shows across the country; it's truly a blessing. All because one Mumford teacher didn't give up on me when I said no the first time, the second time, and third time. Thank you, Mr. Rodriguez. Being back at Mumford to perform on this stage for the first time ever means the world to me. Performing on a stage that I was once was afraid of, a stage that I once felt inadequate to perform on. To now calling this stage home for the first time in my life... powder blue and burgundy for life."
Black and Brown Theatre also partnered with Mumford English Teacher Ms. Ruby Richard who taught the book in her 10th grade English class through a partnership sponsored by Culture Source and Michigan Council for Arts and Culture Affairs. Through this partnership, students will be able to see local professional actors bring to life the story they are reading in their classroom.
The Scarlet Letter performs at Mumford Academy's Performing Arts Auditorium (17525 Wyoming St, Detroit, MI 48221) on Saturday April 28th at 7pm with doors opening at 6pm for preshow activities. The performance is open to the public. Parking and admission is free but cash and check donations will be collected. For more information please visit www.BlackandBrownTheatre.org
Related Articles View More Detroit

Stories

Shows
More Hot Stories For You