BWW Review: GLENGARRY GLEN ROSS at Monster Box Theatre Teaches You To Always Be Closing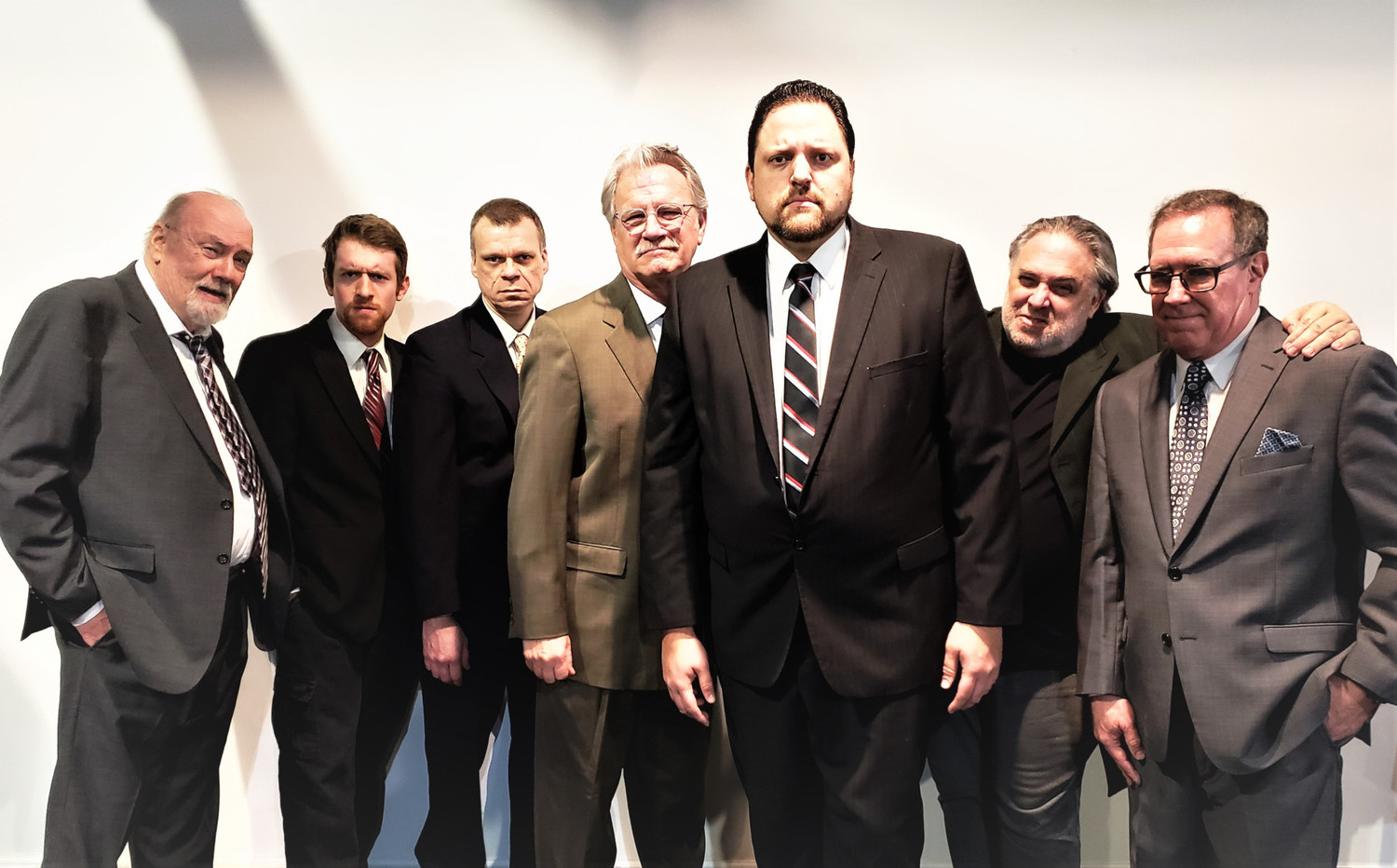 Glengarry Glen Ross at Monster Box Theatre, running now until March 31st, does a great job of staging the classic 1992 film of the same name. In this Tony Award winning drama written by David Mamet, four desperate real estate salesmen are prepared to stop at nothing in order to win a cut-throat sales competition where prizes range from a Cadillac to being fired. Greed overcomes these men when realize the seriousness of the contest and what is on the line, causing them to turn to unethical activities so they can come out ahead. When one of the disgruntled men involves some of the others in an elaborate plot to rob the office, everyone becomes a suspect in the eyes of the law. The audience is able to get a glimpse into the shallow lives of the lives of these men, as they fight with each other to rise to the top in this high-pressure sales environment.
One of the largest themes in this show is the concept of greed and how it affects each of the characters differently. One of the greediest of the bunch is Richard Roma, played remarkably by Ben Feliciano. Roma is a smooth talker who doesn't care about anybody but himself. He is not in the business to make friends, and that is evident from the moment he steps on stage. Feliciano envelopes Roma's cocky, superior attitude with an intensity and realness that will keep the audience fully engaged every time he steps on stage. In one of the final scenes of the show, a customer that Roma had just closed walks into the real estate office demanding that he gets his check back before it is cashed. Roma tries every trick in the book to keep this client, lying and swindling his way around the situation in order to not lose the sale and his commission. This scene is a powerful snapshot into the self-centered and conniving personality of Roma. Feliciano makes this character believable through his facial expressions and explosive dialogue delivery.
Another standout in the show is Mike Olsem, playing the role of Shelly Levene. Olsem succeeds in putting a personal spin on a role made famous by Jack Lemmon in the film adaption. In his twilight years and still working, Levene has to deal with the consequences that come with having a bad sales streak. Though he has earned his tenure at the firm, he is not receiving any quality leads due to the fact that he hasn't been closing any new business as of late. This frustration, mixed with the fact that he has a sick daughter in the hospital, forces him to make unethical decisions in order to provide for himself and his daughter. A conniving swindler much like Roma, Levene is determined to end a bad sales streak and stops at nothing to do so. Olsem plays Levene with an energy and enthusiasm that is all his own. While watching the show, the audience is able to witness the realness that Olsem brings to the character. Olsem's facial expressions and mannerisms onstage allow the audience to get a glimpse into this lonely, yet desperate man's life. Levene is able to break his bad luck near the end of the play when he closes a deal for $82,000. Olsem successfully portrays Levene's personality change, as we see him go from a desperate and nervous man to a confident salesman.
Monster Box Theatre's production of Glengarry Glen Ross is a fresh adaption of the Tony Award winning play. People who have had experience in a sales profession or are fans of the film will particularly enjoy this production. The characters in this show leave the audience with one important piece of advice: Always Be Closing.
The cast of Glengarry Glen Ross includes John DeMerell (Lingk), Matt Jarjosa (John Williamson), Alan Madlane (Moss), Jim Moll (Aranow), and Jeff Williams (Baylen).
Glengarry Glen Ross runs through March 31st with performances Fridays and Saturdays (7:30 pm), and Sundays (2 pm). Discounted tickets are available now at MONSTERBOXTHEATRE.com. Deeply discounted tickets are also available for an industry night performance Thursday, March 28th (7:30 pm). For more information about the show, dates, or about Monster Box Theatre, please visit MONSTERBOXTHEATRE.com or call/text our box office at 248.787.1400.
Connect with Monster Box Theatre on Twitter at @MonsterBoxThtr and on Facebook at facebook.com/Monsterboxthtr.
*Show information courtesy of Monster Box Theatre.