BWW Interview: Nancy Ticotin of ON YOUR FEET! at Fisher Theatre says Audience is Guaranteed to be Dancing in Their Seats!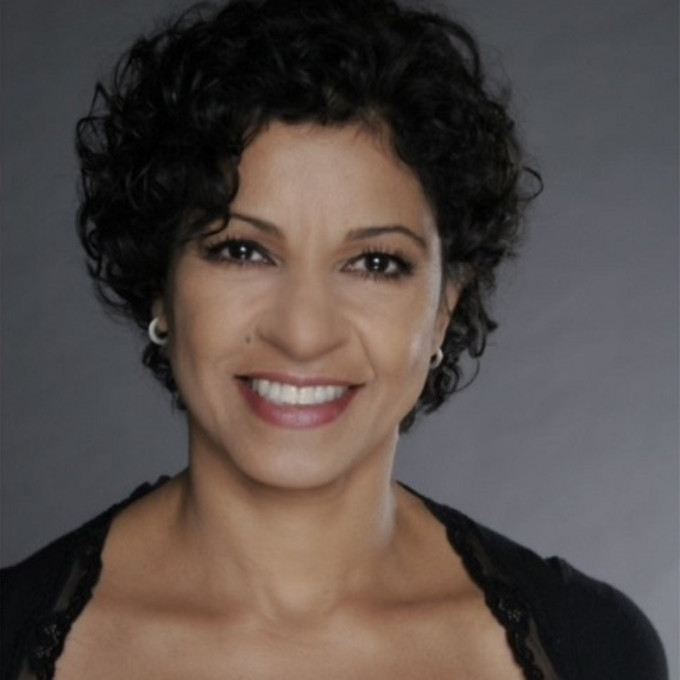 The hit Broadway musical On Your Feet! based on the life of seven-time Grammy winning international superstar Gloria Estefan and her husband 19-time winning producer-musician-entrepreneur Emilio Estefan will arrive May 1st to the Fisher Theatre in Detroit. Gloria Estefan has sold over 100 million records and sold out stadiums around the world. Music is only half their story. From the heart of Havana to the streets Miami came a cultural phenomenon unlike anything the music industry has ever seen. On Your Feet! is the Broadway musical that follows the Estefan's journey to superstardom, set to their chart-topping, smash hits, including "Rhythm Is Gonna Get You," "Conga," "Get On Your Feet," and more. BroadwayWorld Detroit had a chance to talk with Nancy Ticotin, who currently plays the role Gloria Fajardo, Gloria Estefan's mother, on the first national tour about her role and the show. "Detroit should come see On Your Feet! because they are guaranteed to have a good time, guaranteed to be dancing in your seat, guaranteed to cry from being touched emotionally, and will leave the theatre jazzed enough to come back and see it again," said Ticotin.
BroadwayWorld Detroit: How about before we dive into On Your Feet!, can you tell our readers a little about your career?
Nancy Ticotin: I started primarily as a dancer. I was an original member of the ballet company Ballet Hispanico of New York at the age of 13. I earned my equity card when I was 10 in the King and I and I have been doing theatre, musicals, movies, and tv ever since. The show West Side Story had its first revival on Broadway and I covered the role of Anita. Then when we went to Europe, I played the role of Anita and ended up living in Paris for almost three years and doing recordings and working in theatre there. I've done West Side Story a million times and worked with Jerome Robbins many, many times. The highlight was I got to guest star at his invitation to do Anita in the West Side Story Suite of dance with the New York City Ballet. That's sort of a synopsis.
BWW Detroit: What is like playing Gloria Fajardo, Gloria Estefan's mother, in the show?
Ticotin: It's really exhilarating, satisfying, and quite challenging because she's the downer in the story - the antagonist. She pushes her daughter away for two years, which is a true fact. It's hard to be around everybody dancing and snapping their fingers in the wings while I'm trying to be serious with my character, but it's a wonderful challenge. I'm so grateful to be a part of the show and be on stage with this amazing cast.
BWW Detroit: What is it like for playing a role of a true, real life person like Gloria rather than a role such as Anita in West Side Story?
Ticotin: For me, all the roles become true persons. I think of Anita as my mother because she came from Puerto Rico as well. You want to stay true to that person and bring in as many of her energies into the character, but at the same time you have to be free enough to perform, sing, dance, move around the stage, and react to other people around you. Quite challenging but I really loved the challenge. Her mother passed away last year and never got to see the show so I never met her, but I spoke with Gloria Estefan at length about her mom. At opening night in Miami there was this woman, I wave and she waves back, so I go to say hello to her. I end up hanging out with four of Gloria Fajardo's actual friends who she grew up with, who knew her for forever that told me I did a great job. We were just standing there talking, did photos, hugged and cried. It was quite a moment for me.
BWW Detroit: Do you have a favorite moment in the show?
Ticotin: I have two songs in the show and I love them so much. They are complete opposites. One of them is a flashback to her life in Cuba, where she is a big performing cabaret star and it's this big huge number with all the dancers and the band on stage. I'm in a gorgeous dress and I dance with all the guys with a big scene in the middle of number about Castro and my husband that is very dramatic. It's very fulfilling as I get to sing, dance, and act in one number. During the second act, there is a beautiful ballad that I sing with the character Emilio that is the only song wrote for the show called, "If I Never Got To Tell You." It's a very emotional and beautiful song that Gloria Estefan wrote with her daughter Emily who is a talented singer and musician. My character never liked Emilio and had distance herself from her daughter, these are true facts, but when Gloria had the serious bus accident and was going to have the surgery, she comes to Manhattan and was at the hospital and found Emilio in a closet crying. After that moment everything was reconnected, he never left her daughter's side and she became very close with him.
BWW Detroit: Why do you think people should come see On Your Feet!?
Ticotin: It's a family show. Nothing offensive in it. It appeals to young people. Young people come who don't even know who Gloria Estefan is. The other part of the era of who already love Gloria Estefan, love it. Plus, people learn so much because they don't know about the history: Cuba, the bus accident, all the drama, they didn't talk, the ups and downs, the emotional part of being on the road, them overcoming all the odds, performing and doing everything for free so they could get their music out there, and the record producers did not believe in them with this quote unquote "crossover music" which ended up being conga -'come on shake your body baby do that conga...' - that exploded in the music scene. They did it on their own without the help of their record producers. Detroit should come see On Your Feet! because they are guaranteed to have a good time, guaranteed to be dancing in your seat, guaranteed to cry from being touched emotionally, and will leave the theatre jazzed enough to come back and see it again.
On Your Feet! previously played in Michigan earlier this season at the Wharton Center in East Lansing for part of the MSU Federal Credit Union Broadway at Wharton Center Series. For more information on the upcoming 2018-2019 season including Hamilton, visit www.WhartonCenter.com.
On Your Feet!will arrive at May 1stat the Fisher Theatre in Detroit. For more information and tickets, along information about the 2018-2019 season including Hamilton, visit www.BroadwayInDetroit.com.
Related Articles