Pantochino Teen Theatre Presents WE WILL ROCK YOU This Month
Performances run February 24-26.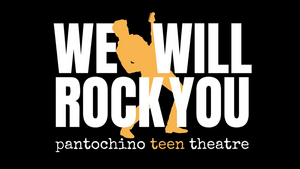 Pantochino Teen Theatre will present We Will Rock You" at the Milford Arts Council, The MAC in downtown Milford. Co-producers Bert Bernardi and Jimmy Johansmeyer have announced three performances, February 24-26.
We Will Rock You follows two revolutionaries, Galileo and Scaramouche, on a quest to save rock n' roll in a post-apocalyptic world where there are no musical instruments and rock n' roll has died.The pair join a small group of societal outcasts, the Bohemians, as they fight to take back the iPlanet from the all-powerful Globalsoft, led by the Killer Queen. They will fight for freedom, individuality and the rebirth of rock and roll.
The cast includes twenty-seven young actors from Milford, Fairfield, Branford, Bridgeport, Stratford, Trumbull, Orange, Woodbridge, East Haven, West Haven, Shelton, Oxford, Ansonia, Seymour, Monroe, Killingworth, and Bethany.
We Will Rock You is sponsored by The Milford Bank with support from The Community Foundation of Greater New Haven, CT Humanities and the Connecticut Department of Economic and Community Development Office of the Arts. The musical is produced through special arrangements with Theatrical Rights Worldwide, New York City.
Pantochino Teen Theatre allows young actors the opportunity to work with professional directors and designers outside the academic setting, on a schedule matching that of professional theater. We Will Rock You has been cast, learned and rehearsed in an immersive ten rehearsals. Bernardi directs the show with Justin Rugg as musical director and Becki Arena, choreographer.
Performances of We Will Rock You are Friday, February 24 at 7:30pm, Saturday February 25 at 5:30pm, and Sunday February 26 at 2pm. More information and tickets are available online at Click Here