BWW Review: MILK at Thrown Stone Theatre Company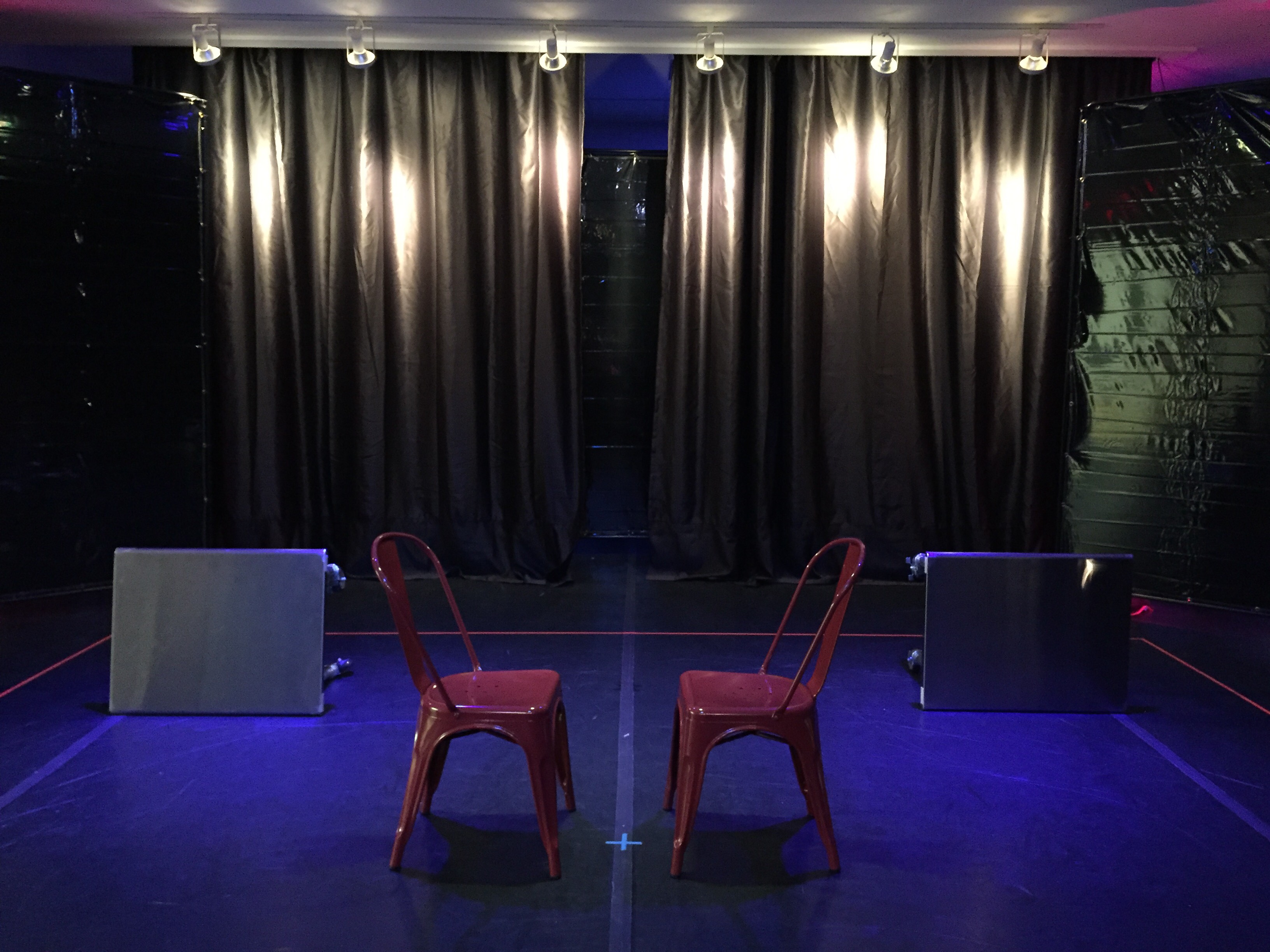 On Thursday, July 13, at the Ridgefield Conservatory of Dance, in Ridgefield, CT, I had the pleasure of experiencing the Thrown Stone Theatre Company's debut full-scale production, the first ever United States performance of MILK, a deeply moving play, written by insightful Scottish playwright, Ross Dunsmore. Jason Peck's magnificent directing brings out the best in all six performers whose stage chemistry is so strong and whose Scottish burrs are so convincing that I had to read their bios to confirm that they didn't all come to America as a group that has acted together before in Scotland.
The stage is in an intimate setting, creating a personal feel for the audience, magnifying the experience by bringing the element of smell into this production that uses real chicken, real alcohol, and a real lit match. Two metal chairs and two small metal rolling tables on stage are moved during the scene changes, by the actors themselves, who stay in character while moving the set, another fresh and unique concept that also enhances the performance.
The audience is captivated from the start by the positive energy radiating forth from Alexandra Perlwitz and Aidan Meachem who play fourteen year old girl Steph and her male friend/love interest Ash, respectively. As they fantasize together about their future careers, their excitement rises in intensity along with the farcical absurdity of what they imagine happening in their personal lives, on the road of success.
The second couple introduced is Danny and Nicole Doig who are married, in their thirties, and expecting Nicole to very soon give birth to their first baby. Danny, who is brilliantly portrayed by Thrown Stone co-founder Jonathan Winn, is a school teacher who is very frustrated that his wife is sexually neglecting him. Nicole, marvelously performed by Alana Arco, fails to see the adverse impact that her denial of sexual intimacy is having upon Danny. Danny, on the other hand, is oblivious to the fact that his emotional aloofness when Nicole wants to have deep meaningful conversations may be a large reason contributing to her deficiency of sexual desires towards Danny.
The third couple is Cyril and May, both in their nineties and deeply in love. Cyrus Newitt and Melody James effectively convey the close bond between Cyril and May. Cyril and May have some loving banter, but coupled with mutual verbal affirmation, a concept that is very deficient in the younger couples' relationships. The audience can glean the positive message that the couple that prays together, with the strongest awareness of and devotion to God, is also the couple that reaches the deepest level of love and emotional intimacy.
Steph soon becomes more obvious to Ash about her sexual interest in him, or at the very least, her sexual awakenings which she would like to more deeply discover with Ash. Steph has some very warped views about the way a boy should treat a girl, even to the point where she believes that overt sexual assault is more appealing and manlier than the physically unaffectionate manner by which Ash treats her. Much like Danny, Steph wants to feel sexually desired, and is not having that feeling met by her significant other.
The acting is so strong that the audience can feel the emotional pain of all six characters, throughout the course of the play. At the same time, there is plenty of comic relief that is delivered well, with excellent timing that never detracts from the central dramatic beauty of the story.
For mature audiences, I highly recommend MILK, scheduled to run through July 30, by the Thrown Stone Theatre Company, at the Ridgefield Conservatory of Dance, in Ridgefield CT, every Thursday, Friday, and Saturday night at 8:00 PM, and every Sunday afternoon at 2:00 PM. The Thrown Stone Theatre Company has set the bar high on their debut full-scale production, leaving audience members excited to see what the Thrown Stone Theatre Company will do next.