Cleveland Pops Orchestra Honors Brendan Ring At Benefit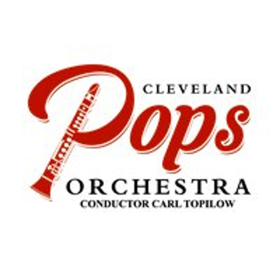 The Cleveland POPS Orchestra announces its annual fundraiser. The event, titled "A Night on the Town," will be held on Friday, August 17, 2018 in the Grand Ballroom of the InterContinental Hotel Cleveland.
Cleveland POPS fundraisers are considered among the most elegant held in Cleveland, "A Night on the Town" is Cleveland Pops' sixteenth such event. All proceeds from the fundraiser will benefit the orchestra and its community engagement endeavors.
This year the central theme of the Pops' fundraiser pays tribute to the outstanding Jazz, Pops, and Blues music heard in Cleveland. No one has done more to promote Jazz, Pop and Blues music in Cleveland than the pops 2018 honoree Brendan Ring.
2007 winner of the Cleveland Arts Prize, Mr. Ring is considered a cultural entrepreneur and restauranteur extraordinaire. He helped to make Cleveland into a national destination for jazz aficionados.
Thanks to Brendan Ring, Nighttown is nationally recognized as one of the best spots to hear live jazz music. In fact, it has been designated as one of the world's top 100 great jazz clubs by Downbeat magazine's "International Jazz Guide."
About the Cleveland POPS Orchestra
The Cleveland POPS Orchestra has been entertaining audiences throughout greater Cleveland and Northeast Ohio for over two decades. They are renowned for their exciting and innovative blend of popular music, standards, Broadway, show tunes, movie scores, swing and jazz performances. Each year they perform a five concert subscription series, a holiday concert and a special New Years Eve show. The Cleveland POPS is a 501 © (3) non-profit organization funded in part by grants from Ohio Arts Council and the citizens of Cuyahoga County through Cuyahoga Arts & Culture
More Hot Stories For You