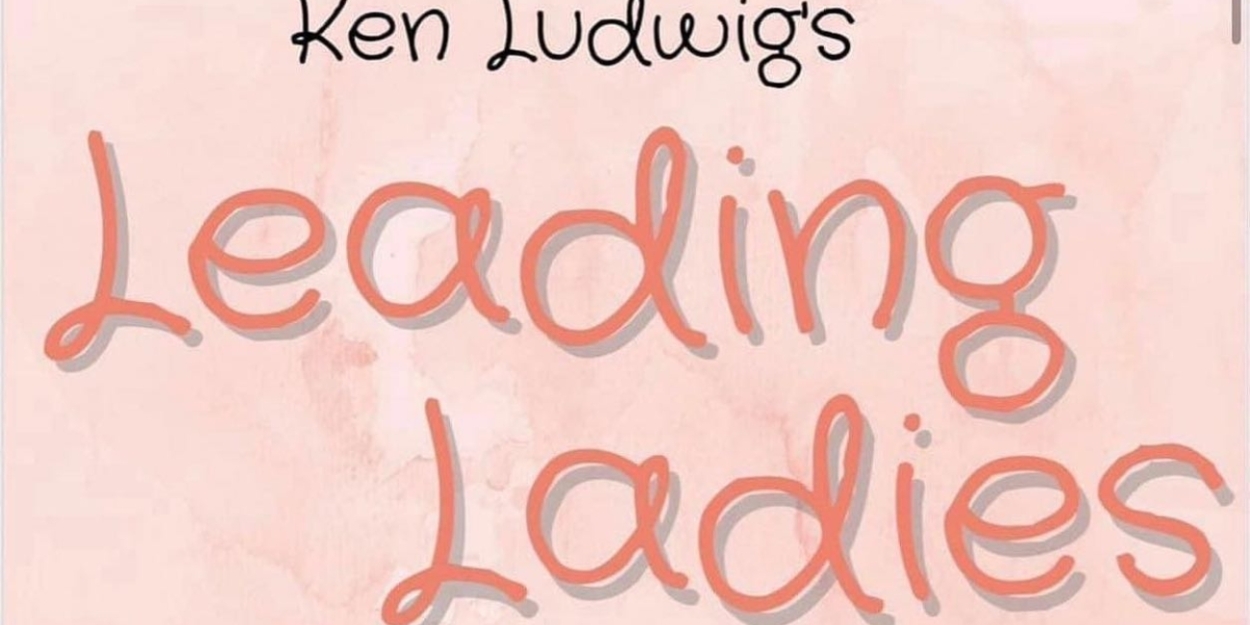 Review: LEADING LADIES at Little Theatre of Mechanicsburg
Leading Ladies takes the stage through February 12th.
Ken Ludwig's rollicking comedy Leading Ladies has been bringing the laughs to audiences since its first production in 2004. The show is set in the 1950s in York, PA, where two struggling Shakespearean actors from England, Leo Clark and Jack Gable, engage in a con to wheedle an inheritance out of Florence and her niece, Meg. The show relies on a high-energy cast talented in delivering quick repartee. The cast of Little Theatre of Mechanicsburg's production does not disappoint. Directed by Aaron Booth, with assistant director Slayter Booth and stage manager Lori Haagen, Leading Ladies takes the stage through February 12th.
The set, designed by Aaron Booth and Bobby Zaccano and constructed by Mandi Hurley and Bobby Zaccano, is beautiful and makes good use of the small space. Set changes (executed by stage crew Rory Hicks and Jax Lindenberger) and costume quick-changes (facilitated by Gaye Hicks) were performed smoothly so that the flow of the action was never interrupted.
The cast features Logan Velez as Butch, Anthony Ariano as Doctor Myers, Anne Marino Einhorn as Florence, Andy Isaacs as Duncan, Annie Hart as Audrey, Zeyad Nosaer as Jack/Stephanie, Michael Griesemer as Leo/Maxine, and Sunny Almeyda as Meg. While there were some obvious opening night jitters, resulting in some line mix-ups, the overall production is well-directed and performed, making it easy to ignore any flaws.
Velez gives a solid performance as Butch, eliciting gales of laughter as the character attempts to overcome his stage-fright during a rehearsal under the direction of Leo Clark. Ariano delivers the doctor's one-liners with perfect comedic timing, and the interactions between Ariano and Nosaer's Stephanie are hysterical. Anne Marino Einhorn is delightful as the wealthy matriarch Florence. Her stage presence brings liveliness to the scene, and her back and forth with Ariano's Doctor Myers displays a wonderful talent for verbal sparring. While the age difference between Duncan (played by Andy Isaacs) and Meg (played by Sunny Almeyda) is too large to be believable (even given the fact that Duncan was a friend of Meg's parents), Isaacs does a nice job portraying the stodgy, straight-laced, old-fashioned minister.
Annie Hart's performance as Audrey is simply wonderful. Hart has tremendous energy on the stage, and her interactions with the other actors bring authenticity to the scene. Sunny Almeyda displays excellent emotional range in her performance as Meg, using her facial expressions to draw the audience in. While the whole cast gives a truly terrific performance, Michael Griesemer and Zeyad Nosaer steal the show as Leo/Maxine and Jack/Stephanie. These two actors work well together, and they each give tremendous performances with difficult roles, altering their posture, body language, and facial expressions as they go from playing Leo and Jack to playing Leo as Maxine and Jack as Stephanie.
This production of Leading Ladies is one of the funniest this reviewer has seen. The intimate theatre at Little Theatre of Mechanicsburg puts the audience right in the middle of the action. Anyone who needs a good laugh should get their tickets for Leading Ladies before it's too late. Visit www.ltmpa.com for more information!