Gettysburg Community Theatre Presents LOVING Next Weekend
The performance is for one night only at 7pm Friday, February 3rd.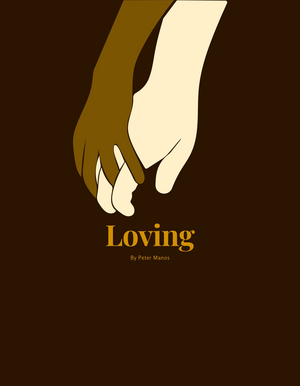 Gettysburg Community Theatre, the non-profit 501c3 organization located within the first block of Lincoln Square at 49 York Street is now in it's 15th Season of volunteer, educational, and performance opportunities year-round for all ages and abilities with 12 local talent productions a year plus classes, improv shows, musical cabarets, and other special events.
GCT is producing a staged reading of the play Loving written by Peter Manos for one night only 7pm Friday, February 3rd with a post-performance discussion with the cast and audience. Tickets are on sale now online at www.GettysburgCommunityTheatre.org or in person at the box office 5-7pm Tuesday and Thursday and one hour before the performance if any seats are left in the intimate 80 seat theatre.
The greatest love story in American history is, appropriately enough, the Loving story. In 1958, Richard Loving, a white Virginia construction worker, loved and married Mildred Jeter, an African American. Virginia state law prohibited inter-racial marriage, and, when state authorities found out Richard and Mildred had married, the couple was arrested. Sheriffs came in the middle of the night and dragged the Lovings from their own bed. Richard spent a day in jail, and Mildred because she was black, spent four days. In the end, they were put on trial, fined hundreds of dollars and received a 25-year jail sentence, suspended if they left the state. The Lovings tried to make a life for themselves in Washington, D.C., but found it dangerous for their three children, and so they moved back to Virginia and were arrested once again. Mr. and Mrs. Loving were never allowed to meet under the same roof while in Virginia, on pain of a 25-year jail sentence. They appealed their case to the Virginia Supreme Court where the state again ruled against the Lovings. Finally, in a landmark United States Supreme Court decision, Loving v. Virginia, laws prohibiting inter-racial marriage were ruled unconstitutional. Loving v. Virginia, 388 U.S. 1, was a landmark civil rights decision of the U.S. Supreme Court in which the Court ruled that laws banning interracial marriage violate the Equal Protection and Due Process Clauses of the Fourteenth Amendment to the U.S. Constitution.
Interweaving the Loving's courtship, romance and struggles with folk music from the Virginia hills, Loving celebrates the triumph of love over prejudice and hate. The tenacity of the Lovings, who only wanted to be left alone to live their lives together, to fight unjust racist laws is an inspiration and reaffirms the most essential right of all Americans: the freedom to love whomever you want.
GCT Founding Executive/Artistic Director, Chad-Alan Carr has cast volunteer actors Jeb Beard of Hanover in the role of Richard Loving, Kierstan Belle of Gettysburg in the role of Mildred Jeter Loving, Tevis Bryant of Dillsburg in the role of Brother, Scott Hartwig of Gettysburg in the role of Narrator & Attorney Bernard Cohen, and David Conklin of Gettysburg serves as Music Director/Guitarist.
"This true story needs to be told and remembered", says Carr. "The play is one hour in length and is fine for all ages to see. It is important that people hear this story and remember that this happened. Americans did this to each other. Long after slavery was abolished, many States still had awful laws that hurt Americans and unfortunately tried to prevent equal protection under the law for anyone that was not a White American. It was disgusting, but we need to remember, learn from it, and never let it happen again. Sadly, this story from the 1960's is still so timely and relevant even today in 2023."
Audiences are encouraged to not only order tickets in advance but also arrive early to find downtown parking and enjoy refreshments and raffles that the theatre will be selling as grassroots fundraisers before each performance. The Racehorse Alley Parking Garage is one block from the theatre just off of N. Stratton Street for paid parking available 24 hours, but there are many street meters close to GCT along York, Stratton and Middle Streets which stop at 8pm. Most tickets are now on sale at www.GettysburgCommunityTheatre.org or by calling 717-334-2692.