Review: THE WIZARD OF OZ at Dutch Apple Dinner Theater
The Dutch Apple Dinner Theatre's current production of The Wizard of Oz is a show that is magical and fun for the whole family. Through a combination of both some old fashion singing and dancing and modern special effects, the show promises something for everyone.
Kalie Kaimaan stars as Dorothy, who plays the heroine as both smart and spunky. Kaimaan has a beautiful voice and gets to put it to good use in numbers such as the iconic, Over the Rainbow. Accompanying Dorothy along the way are Chris Duir, Christopher Russell, and Nicholas J. Pearson. They play the Scarecrow, the Tin Man, and the Lion, respectively. Each did a nice job of being reminiscent of their movie counterparts while still putting their own mark on the roles.
Likewise, Emily Perzan has some fun with the role of the Wicked Witch, who plays her a little more befuddled and exasperated than we are used to seeing. Some of the scariness associated with the movie version was toned down, which was probably a good idea to appeal to the youngest in the audience. It was a refreshing change.
Kirk Lawrence plays the show's eponymous role. He slips back and forth as the intimidating Wizard and the less than confident, Professor Marvel with ease and skill.
Unlike the film, Auntie Em (Ashleigh Thompson) and Uncle Henry (Michael Weaver) also have counterparts in Oz. Thompson does double duty as Glinda the Good Witch, and Weaver steps in as the Palace Guard. Both make interesting and distinct choices between their two characters.
The main cast is supported by an energetic and talented large chorus who serve as various Munchkins, Oz Citizens, Crows, Trees, Jitterbugs, and more. Dancing was consistently sharp, and singing was consistently vibrant. A small criticism is that there was no effort in appearance or sound to shrink the Munchkins. A lot of the Munchkins towered over Dorothy, and that just seemed, noticeably, out of place.
The set design complimented the story, and utilized technology effectively. For example, the beginning Kansas portion utilized sepia-toned back projections of a dreary farmland. Monotoned costumes and set pieces further highlighted a dusty, boring existence for Dorothy; one which changes dramatically once she arrives on the other side of the rainbow.
In Oz, colors pop, sets shine, and costumes dazzle. For the most part, this is fun to experience and a lot to take in. However, there is a bit of a downside to all of this extreme brightness. During the Lion's King of the Forest number, stage lights bounced off of the mirrored palace doors and shot directly into my line of sight. As squinting became less effective, I eventually put my playbill in of my face to shield me from the extreme glare. It was a temporary inconvenience, but it was distracting enough to take me out of the story.
Finally, I would be remiss if I did not mention the great work of Murphy. Murphy is the sweet little dog who plays Toto. It is easy to see why Dorothy loves him so much.
The Wizard of Oz is the perfect way to introduce kids to live theater. Dutch Apple provides a good meal and a good show. Visit the theater's website, and take your family to experience some great entertainment.
Rich Mehrenberg was introduced to the magic of theater when he played "The Boy" in his first grade class production of "The Giving Tree". It has been a long term love affair eve... (read more about this author)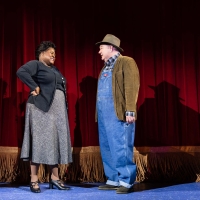 Review: WHITE CHRISTMAS at Fulton Theatre

November 20, 2022

Fulton Theatre's current production of the tepid White Christmas is an excellent example of the old adage "there are no small parts, only small actors". Fulton Theatre?
---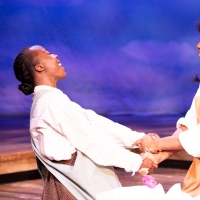 Review: THE COLOR PURPLE at EPAC

October 15, 2022

Pleasant surprises are the best kind.
---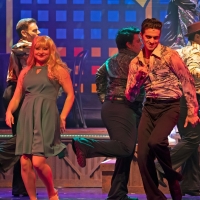 Review: SATURDAY NIGHT FEVER at Dutch Apple Dinner Theatre

October 3, 2022

If you ever owned a leisure suit or drank a can of Billy beer, this show has something for you. However, if you expect something beyond a live version of the 1977 movie, you might be disappointed.
---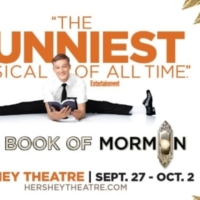 Review: THE BOOK OF MORMON at Hershey Theater

September 30, 2022

What did our critic think of THE BOOK OF MORMON at Hershey Theater? The Book of Mormon is a contradiction in that it is both totally filthy and wonderfully wholesome at the same time. This leads to non-stop laughs, a few gasps, and a good feeling in the bottom of your heart when it is all over.
---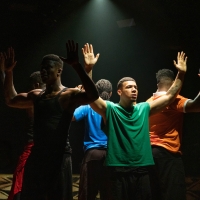 Review: FOR COLORED BOYZ at Fulton Theatre

September 19, 2022

it will get you talking and get you thinking. It will stay with you. Theater on Fulton's 4th floor is often more complex, more intense, and more thought-provoking than what is performed on the main stage. Past shows such as Blackbird, Sweat, and I Am My Own Wife are perfect examples of this mission. However, their current production of FOR COLORED BOYZ on the verge of a nervous breakdown/ when freedom ain't enuff takes those expectations to a whole new level.
---