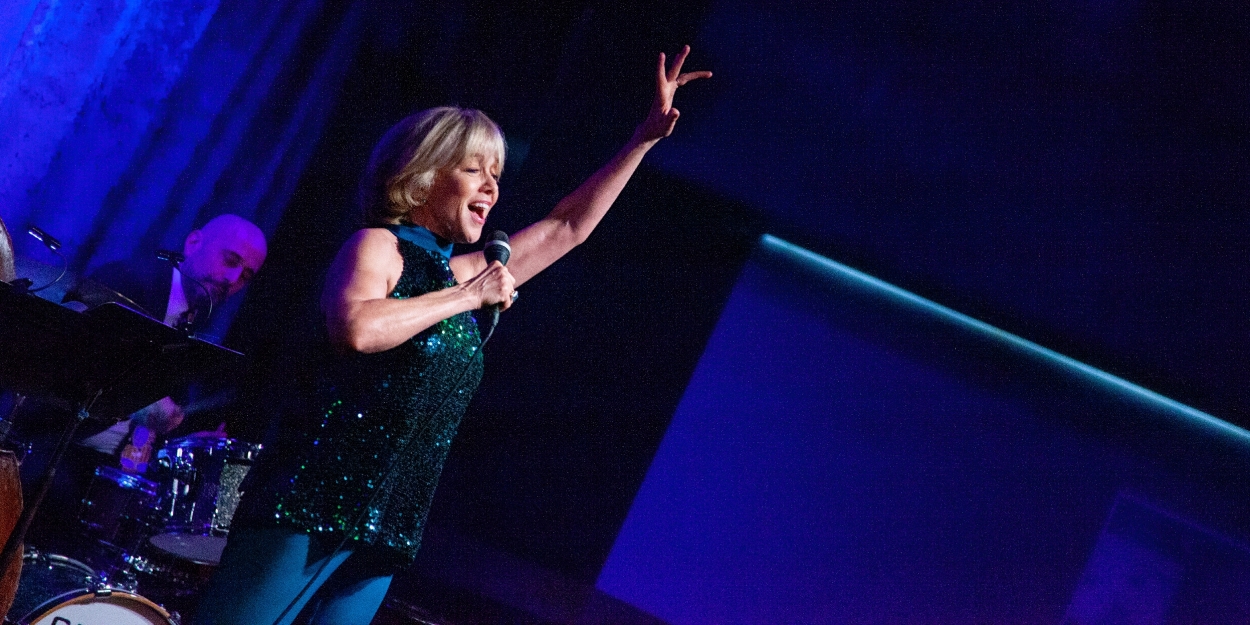 Review: Linda Purl Is A Breath Of Fresh Air At Birdland Theater With THIS COULD BE THE START
Jazz singer and liver-of-life Linda Purl returned to Birdland with her usual elegance and excellence.
Linda Purl played Birdland Theater on January 23rd with a show titled THIS COULD BE THE START... a show with a sort of subtitle, a catch phrase or teaser title, if you will, that added "new beginnings for new times." These two titles, these two phrases, are absolutely germane to the life and the work of Linda Purl, as evidenced by some of the dialogue that the singing actress and classic beauty shared with her audience. Speaking as comfortably, casually, and eloquently as she always does (and always has) the iconic television actress expounded on topics ranging from everyone's pandemic experience to her new (well, two-year-old) relationship with fellow television icon Patrick Duffy (who she introduced to her audience) to their new business venture in the bread industry (visit their website HERE) to the changing times and 'tudes that we are all experiencing. Equal parts poet, philosopher, and pundit, Purl spent her near-seventy-minute show with her audience firmly in the palm of her hand, thanks to her warm and welcoming demeanor, her thoughtful and thought-provoking rhetoric, and some of the most engaging and enjoyable music to be found on the nightclub stage, these days.
Linda Purl started her music career singing standards, show tunes, and pop songs, and even though she is still singing compositions from those catalogues, the style in which she is singing is pure jazz, a language that she took up (as she has told this writer) when she met Tedd Firth. Mr. Firth, present on the 23rd as Musical Director and pianist, is in constant demand in the business, as well he should be, for his proficiency and artistry always
elevates the quality of the music, of the storytelling, and probably even the air in whatever room he occupies. His work relationships and collaborative efforts have become building blocks in the industry as he gives artists rise to new levels of ability. The work that he and Linda Purl have done together has opened up the already great singer to new levels of interpretation and new musical vocabularies, making her one of the jazz industry's most entertaining (and respected) of musical storytellers. With Tedd's arrangements of standard works like "I'm In The Mood For Love" and "How High The Moon" and Linda's understanding of both the technical and emotional aspects of those arrangements as fused with the lyrics and original melodies, every song performed becomes new. And the songs aren't just a little new, they are completely new. You've never heard a "Blue Moon" like this before, and no mistake; you'll be completely surprised by the "Live Alone And Like It" that they have created, and you will feel like you are hearing "Taking A Chance On Love" for the very first time. It may, in fact, take a moment or two before you realize that you are hearing a song that you already know. This twosome is creating magic, they are creating art, and they are creating the sort of music that one comes to expect from the legendary Birdland organization, which is probably why Linda Purl has made the sophisticated Birdland Theater her New York City artistic playground.
And on the subject of playing... One of the best parts of attending a Linda Purl show is a quality that permeates the air that goes beyond just the pleasure of listening to her voice of velvet, her dreamy notes, and silky tones - you could get that on any of Linda's albums. The visual experience that comes in the room with Linda is just joy. Linda Purl is so in love with what she does that her enthusiasm is infectious. The storytelling, musical or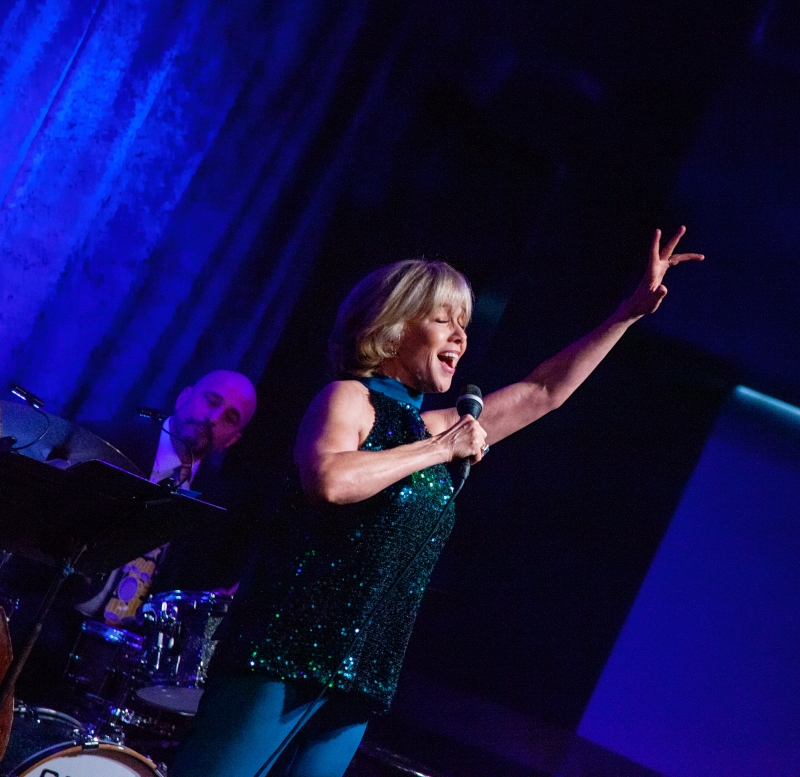 otherwise, matters to her. The camaraderie between her and her incredible band, and between her and her star-studded audience invigorates her. The act of creation in the music, both technical and emotional, nourishes her. Observe the ardent and adoring way that Linda Purl looks at Tedd Firth (and looks TO Tedd Firth) during each performance (but especially during his solos) - this friendship and deference is a thing of beauty. She is mesmerized by him (but, then, everyone should be - watching his fingers on the keys is like watching an Olympic sport). Enjoy how Linda responds to the patrons in the front rows, allow her bliss to wash over you as her acting shows in numbers like (an exquisite) "Everybody Says Don't," a "Let's Get Lost" reminiscent of the movement of breathing, and a "Come Fly With Me" so fluid that a person comes to recognize that Linda Purl is completely and absolutely free of all tension. If it is at all possible to feel wildly excited and yet wholly relaxed at the same time, that is the sensation that awaits one at a Linda Purl show, particularly when the, now, bona fide jazz singer is performing numbers like evening highlights "Let Me Down Easy" (which she describes as a found treasure from Cy Coleman and Carolyn Leigh) and a strikingly speedy "You Fascinate Me So" (also by Coleman and Leigh) possessing of eye-openingly impeccable diction, even in all its speed. It's pointless, though, to try to actively choose a favorite moment of a Linda Purl show because she and Tedd and their team of remarkable musicians (Ray Marchica on drums and David Finck on bass) walk in the door ready to work. When they do a show, they show up. There is always a reasonable expectation of excellence at a Linda Purl show. Maybe that is why they are always at capacity. Sold Out. Standing Room Only. Worth. Catching.
If only there were more of them throughout the year... Alas, Linda Purl is often off somewhere, starting something new, adventurous, and exciting. But, whenever these shows do come Manhattan way, the wait has been well worth it.
Visit the Birdland website HERE and the Linda Purl website HERE.
Photos by Stephen Mosher; Visit the Stephen Mosher website HERE.