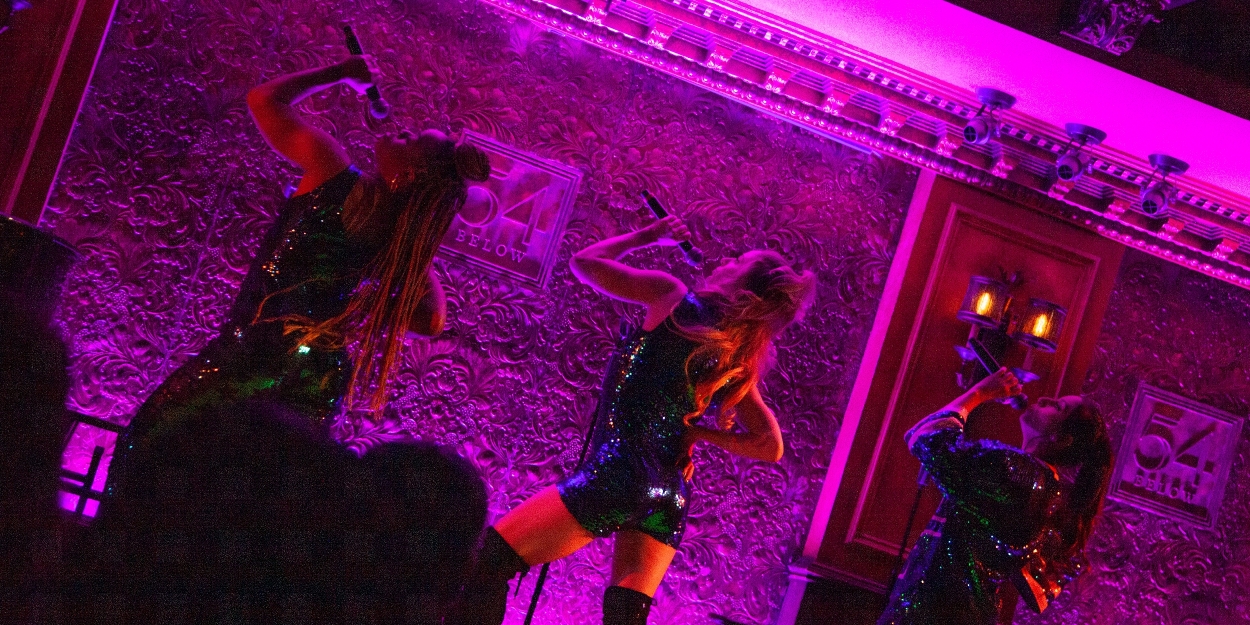 Review: A Lady Trio Brings NYC Some Girl Band Realness With THE GIRL BAND PROJECT at 54 Below
Girl Band, Girl Power…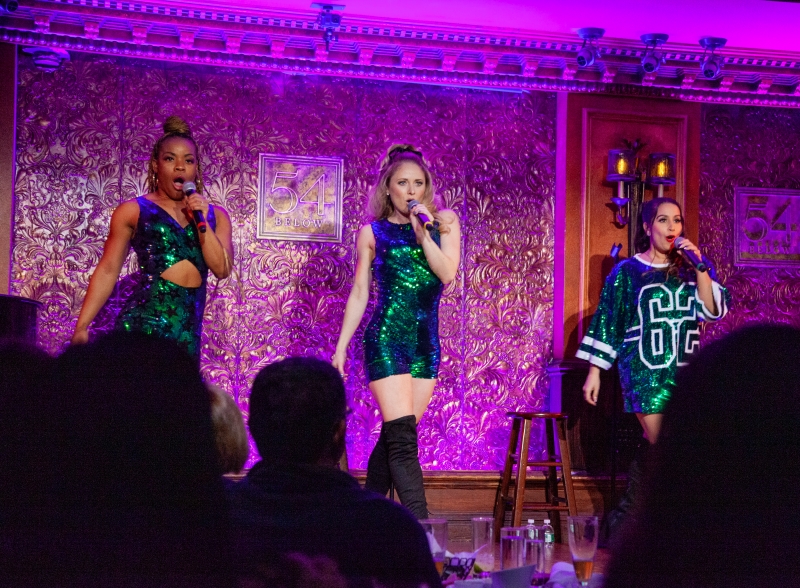 Heigh-Ho, My Merry Rainbow readers! Bobby Patrick, your RAINBOW Reviewer here. Putting the silent T in cabareT to bring you ALL the Tea!
...And the Tea last week, appropriately, happened on Thursday, when a super trio of ladies took over the stage at 54 Below. From the creators that brought us The Boy Band Project (you know, my lambs, that award-winning boy band of Broadway super-cuties that perform their contemporary covers act basically ... everywhere) comes the natural flip side to their testosterone teaming - THE GIRL BAND PROJECT. Making their VERY world premiere at 54B last week, Bobby was right there at our fave table to report on the event for all y'all. Featuring: Hayley Podschun (Something Rotten, Chaplin, Anything Goes), Natalie Gallo (Jersey Boys, Mamma Mia), Michelle West (Tina: The Tina Turner Musical), with choreography by Katie Laduca, all produced by Travis Nesbitt (Creator of both BBP & GBP) and billed in the press as, "The ultimate contemporary girl band/girl power experience," this triumvirate of talent truly TOOK 54B by storm with their very first performance.
AFTER an intro number by their BBP counterparts (who came out in long wigs and gave the audience a warm-up rendition of the Backstreet Boys I WANT IT THAT WAY with their tight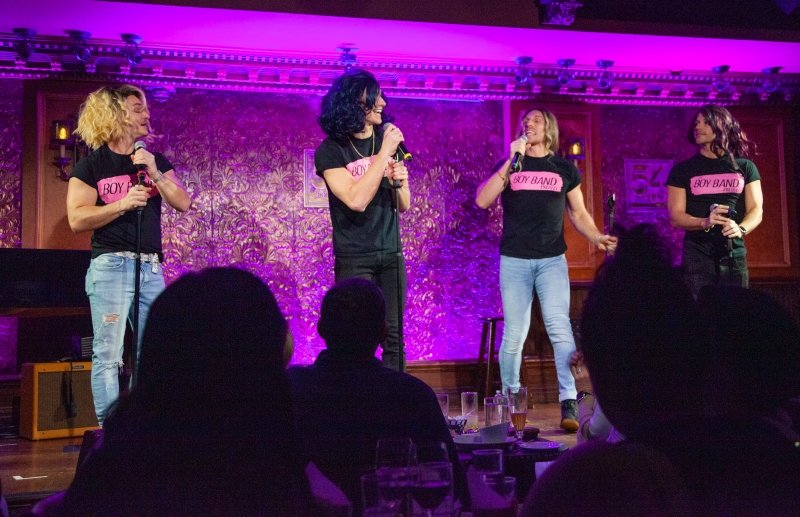 harmonies and tight blue jeans) the ladies of the GBP literally exploded onto the stage and proceeded to present a full set of music by the likes of Destiny's Child, The Spice Girls, The Pussycat Dolls, Danity Kane, etc. Their energy was like lightning and their mashups exhilarating. These are clearly 3 Broadway caliber soloists who have found a true trio mojo, as evidenced by their own tight, tight harmonies and superb crowd work on numbers like Wilson Phillips' HOLD ON. Among all the lipstick, lashes, and leotards there were their tremendous individual talents that shone through with their solo numbers, but it was in their group efforts where they really soared as their harmonies WERE emotions they expressed as a group. Laduca's constantly moving choreo was a delight for the eyes, especially on this rainbow writer's favorite number of the night, The Pussycat Dolls HUSH HUSH.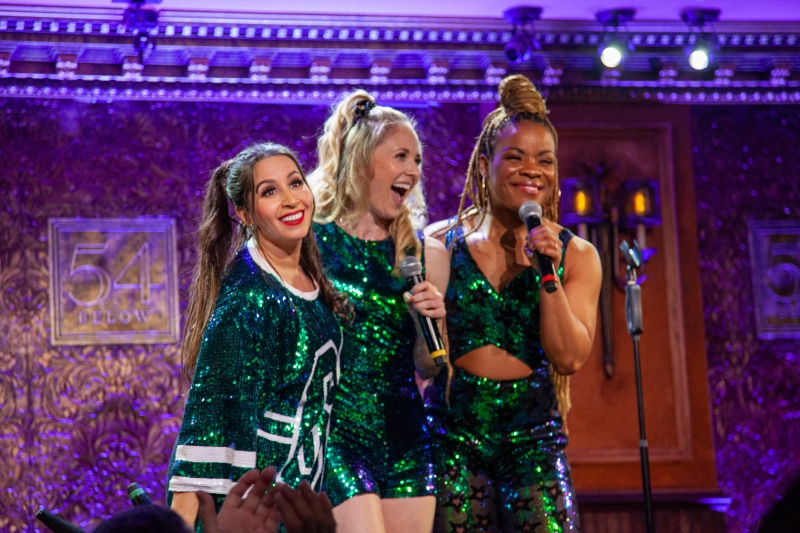 In all, like their brothers in the boy band, The Girl Band Project is teaming with energy, talent, and real musicality and they do the originators of their songs oh-so-very proud. If you like beautiful people singing and dancing to terrific music you can't go wrong with either The Boy Band Project OR The Girlband Project as Bobby gives the ladies of GBP a whopping...
4 ½ Out Of 5 Rainbows
Find Out About All Things GBP: HERE