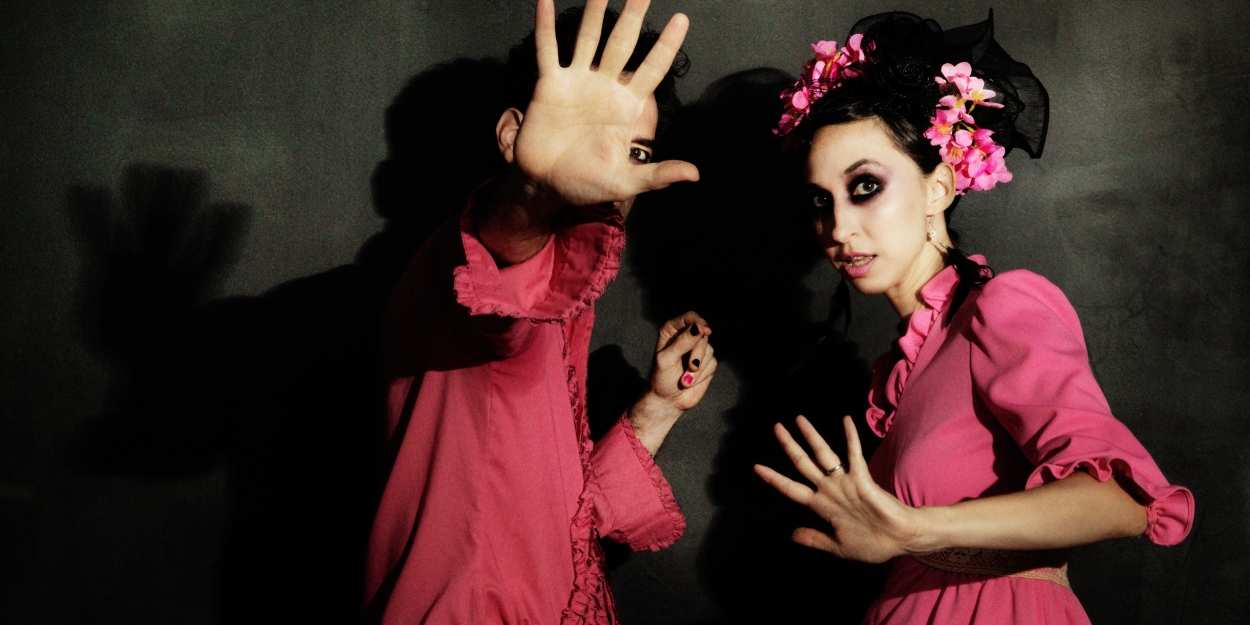 Musical Duo Charming Disaster to Perform at Caveat in October
Charming Disaster performs whimsically dark original songs inspired by death, crime, myth, magic, science, and the occult.
On October 7, goth-folk duo Charming Disaster will launch Halloween season by bringing their Musical Tarot Show to Lower East Side speakeasy venue Caveat. Stage magician and storyteller Nelson Lugo will perform an opening act. Advance tickets are $15 at caveat.nyc, where livestream tickets are also available.
Charming Disaster is a musical duo based in Brooklyn, NY who perform whimsically dark original songs inspired by death, crime, myth, magic, science, and the occult. Channeling the macabre humor of Edward Gorey and Tim Burton, the murder ballads of the Americana tradition, and the dramatic flair of the cabaret, they explore dark subjects with a playfully macabre sensibility, combining vocal harmonies and clever lyrics with ukulele, guitar, and virtuosic foot percussion. In the duo's interactive, theatrical Musical Tarot Show, which has toured extensively across the United States, selections drawn from a deck of Tarot cards not only determine the set list by chance, but also produce a group divination for each show's audience - creating a participatory experience that is part concert, part fortune-telling ritual, and different every time.
Charming Disaster, formed in 2012 by singer/songwriters Ellia Bisker and Jeff Morris, has been featured on the podcast Welcome to Night Vale, has opened for renowned cello-rock ensemble Rasputina and goth icon Voltaire, and has captivated audiences across the United States at bars, clubs, theaters, festivals, museums, and the occasional historic cemetery. Their most recent album, the critically acclaimed Our Lady of Radium, was inspired by the life and discoveries of scientist Marie Curie.
Stage magician and storyteller Nelson Lugo trained as a clown doctor at the Big Apple Circus Clown Care Program, created and produced the very first "International Nerdlesque Festival" that premiered in NYC, and wrote and performed "Gathering The Magic," a solo storytelling show with magic that ran for 73 performances all across the United States and in Denmark. He is a frequent guest artist on many NYC storytelling stages and his stories can be heard on the Moth, RISK, and Storycollider podcasts. He was selected to be a guest ringmaster for the Big Apple Circus show "Metamorphosis."
Event Title: Charming Disaster's Musical Tarot Show + Magician Nelson Lugo
Performance Details:
When: Friday, October 7, 9:30pm
Where: Caveat, 21A Clinton St, New York, NY 10002
Venue website: caveat.nyc
Band website: charmingdisaster.com
Advance tickets: https://caveat.stellartickets.com/events/charming-disaster
Admission: $15
---
Join Team BroadwayWorld
Are you an avid Cabaret fan in NYC? We're looking for people like you to share your thoughts and insights with our readers. Team BroadwayWorld members get access to shows to review, conduct interviews with artists, and the opportunity to meet and network with fellow theatre lovers and arts workers.
Interested? Learn more here.
---
More Hot Stories For You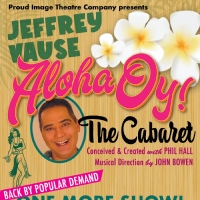 ALOHA OY! to Return to Don't Tell Mama in December

November 26, 2022

By popular demand after a sold-out NYC Cabaret Debut in May, Proud Image Theatre Company will present the one-night-only return engagement of Jeffrey Vause in ALOHA OY! THE CABARET on Thursday December 22nd, 2022 at 7:00 PM at Don't Tell Mama.
---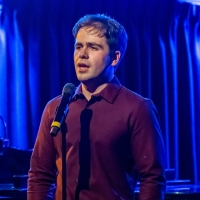 Photos: Go Inside BROADWAY AND BORSCHT at The Green Room 42

November 26, 2022

Broadway performer Noah Marlowe (Book of Mormon, Mary Poppins, Elf, Act One) presented a benefit concert celebrating Jewish voices in the Broadway community at The Green Room 42. Money raised from the concert supported the organizations ADL and StandWithUS. Check out the photos here.
---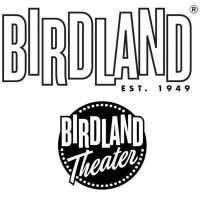 Kurt Elling and Danilo Perez, Paloma, Frank Perowsky Orchestra, And More Coming Up At Birdland

November 25, 2022

Get details for all the jazz programming at Birdland Jazz Club and Birdland Theater running November 29 through December 11. 
---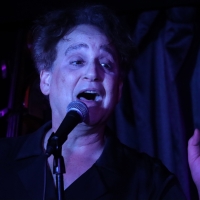 Sidney Myer, Rachelle Garniez & More to Perform at Pangea in December

November 25, 2022

Pangea's holiday tree will be all a-blaze with garlands of mirthful Downtown artistry this December, featuring Sidney Myer, Tammy McCann, Roz White, and more.
---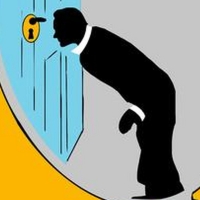 Damon Daunno, Amber Gray, Grace McLean and Margo Seibert Join LOVE THE STRUGGLE Joe's Pub Concert

November 23, 2022

Rehearsals began last week for a concert on Monday, December 5 at Joe's Pub being presented in collaboration with Maestra Music featuring song highlights from Love The Struggle, a new musical co-written by Stacy Krayand Yair Evnine about the French existential philosophers and social activists Simone de Beauvoir and Jean-Paul Sartre.
---