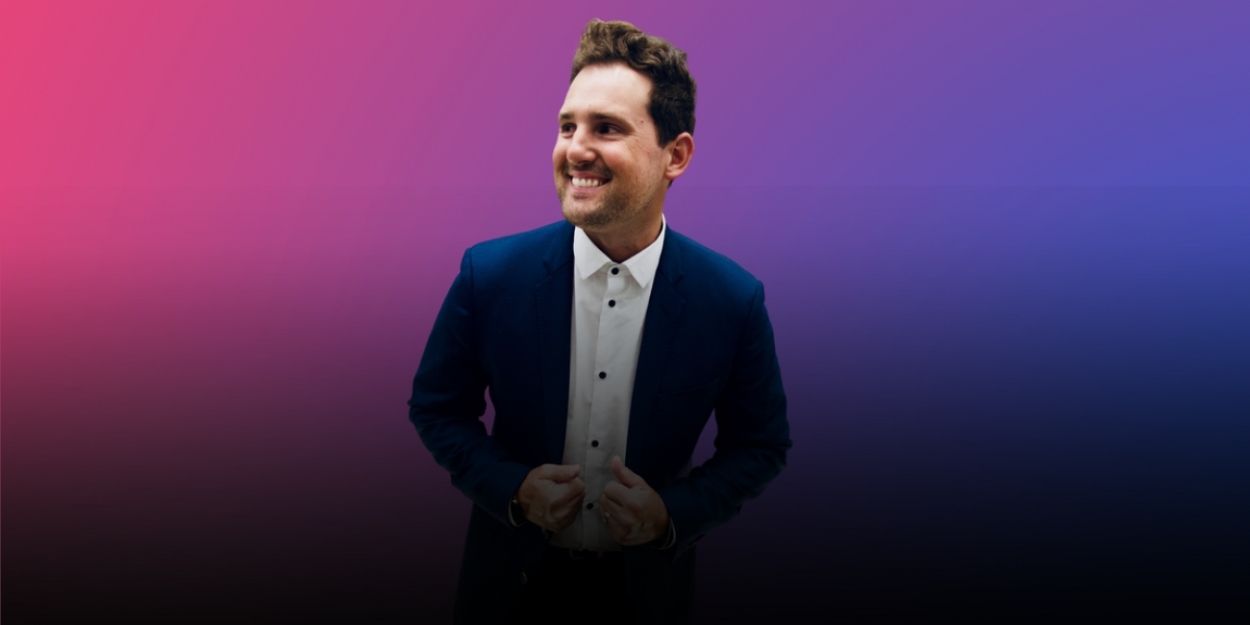 Chris Pinnella and 10-Piece Orchestra Set For Chelsea Table and Stage This Month
The concert will be held on March 25th.
Saturday, March 25th, powerhouse vocalist Chris Pinnella (formerly of Trans-Siberian Orchestra) and his 10-Piece Orchestra will present an all new evening of Classics Reimagined. The night will showcase an electric list of songs that have stood the test of time plus some new classics as well.
Spanning decades the group will reimagine a variety of artists from Leonard Cohen, Simon & Garfunkel, Jeff Beck, Tom Petty, Neil Young, The Righteous Brothers, Brandi Carlile, Tina Turner, David Bowie, Guns and Roses, and more.
"It's all about the lyrics and then working the music around it to make these songs that are very familiar appear as if you are hearing them for the first time. I'm also thrilled to be returning to NYC as well as making my Chelsea Table + Stage debut," says Pinnella.
Joining the singer on stage for the evening will be Michael Gilch on Piano, Natalie Spehar on Cello, Kate Goddard on Violin, Mark Cocheo on Lead Guitar, Joe Gullace on Trumpet, Greg Grispart on Saxophone, Danny Borg on Drums, Chris Gaskell on Bass, and Jared Morris on Rhythm Guitar plus a very special surprise guest singer.
"Pinnella possesses a soaring rich voice that just leaves you speechless. With his amazing orchestra he takes each song into majestic territory." (BroadwayWorld). Limited tickets remain so be sure to grab your tickets in advance for this incredible evening of music.
AN EVENING WITH Chris Pinnella: Classics Reimagined plays Chelsea Table + Stage 152 W26th Street New York, New York 10001 on SATURDAY MARCH 25TH at 7:00PM. Tickets Pricing from $20-$50. For TICKETS & INFO head to www.chelseatableandstage.com or by calling the Box Office: (212) 434-0499 - All dates can be found as well at www.chrispinnella.com/dates
ABOUT PINNELLA
Ask any vocal artist you happen to see, and they will tell you it takes a certain kind of guts and gumption to step out in front of the freight train that is a symphony orchestra or sizable jazz organization -- to take the helm of a precision music machine whose hundreds of man hours of rehearsal and preparation now hinge upon that solitary figure at center stage. Sounds pretty scary -- but for Chris Pinnella it's the stuff of natural habitat; an environment that the versatile vocalist has thrived in, whether performing with symphony orchestras around the country, leading his own combos of anywhere from 8 to 15 players, or (for several tours of North America and Europe) lending his finely honed skills to the prog-rock / crossover locomotive known as the Trans-Siberian Orchestra. That association with the late Paul O'Neil's spectacularly scaled project netted the New Jersey native a platinum record for his contributions to 'The Lost Christmas Eve' tour, and a chance to perform for an audience of over 1 million people, during a particularly raucous New Year's Eve in Berlin.
In the process the seasoned young performer - a singer whose influences run from the epic arias of Pavarotti, to the elegant jazz phrasings of Tony Bennett and the next generation concert hall mastery of Bocelli and Groban - built his brand as a bandleader through gigs at venues that range from big city nightspots to theatres across the United States such as The Algonquin Arts Theatre in New Jersey as well as Axelrod PAC, The Great Auditorium, The Pollack Theatre, Rahway PAC, The Newton Theatre, House of Independents, The Grunin Center for the Arts, McLoone's Supper Club and numerous Luxury Private, Charity, Fundraising Galas and Events throughout the country. He has also played such prestigious NYC venues as The Pierre, Birdland, The Rainbow Room, The Explorers Club, The Rose Theatre at Jazz! At Lincoln Center, The Cutting Room, and Feinstein's / 54 Below. Recently, Pinnella was tapped by American Young Voices, singing with the group as one of their guest vocalists alongside massive student choirs ranging from 3000-8000 young singers touring major arenas, including a sold out evening at The Prudential Center in Newark, NJ.
Pinnella began his career professionally at the age of 16 after an audition for Maestro Fr. Alphonse Stephenson & the Orchestra of St. Peter performing with the orchestra on and off throughout his career. Chris went on to pursue music and received his degree from Marymount Manhattan College in NYC. Post college he worked off-Broadway and regional theatre and had the opportunity to portray the title role of Simeon in the New Musical 'Simeon's Gift' which was co-written by icon Julie Andrews and her daughter Emma Walton-Hamilton. Pinnella spent a month with Ms. Andrews and the 6-person cast at Bay Street Theatre in Sag Harbor, NY working side by side until the show's premiere. Pinnella also worked alongside Emmy, Oscar winning arranger Ian Fraser and the Tony nominated John Bucchino and Tony nominated director Marcia Milgrom Dodge (B'Way's Ragtime) on the project.
Currently Chris has been working and releasing music on all streaming platforms. He'll also be heading back into the studio to record an all new holiday themed album set to be released this fall. For more information please visit: www.chrispinnella.com
ABOUT CHELSEA TABLE + STAGE
Enjoy dinner at the show at Chelsea Table + Stage - New York's newest hotspot for intimate dining and music. Experience some of the best touring performers in the world featured alongside emerging artists. Ever-changing culinary and entertainment lineups mean you'll never have the same night twice.
This 120-seat venue features state-of-the-art sound and lighting, a 10-seat in-theatre bar, and lofted VIP mezzanine for private groups. Table and banquette seating options create the perfect date night atmosphere. Chelsea Table + Stage is the ultimate nightly setting for hospitality and entertainment in the city.
The menu features American fare, a curated wine list, and specialty cocktails. Visit our space on the main level for post-show drinks or a cozy weeknight dinner. Experience the Fashion District's destination for the ultimate NYC night out. Check out our calendar for what's coming up at Chelsea Table + Stage.
Note: a dining reservation is for dining in the street-level space, whether or not there is a show on the main level. Tickets are available for shows, and a full dining menu is available during shows. Dining is not included in the price of your ticket. Doors open 1 hour before all ticketed shows. Come early to enjoy the full Chelsea Table + Stage dining experience!