BWW Interview: Michael Cunio Talks CUNIO SINGS ETTA
Broadway veteran and thrilling vocalist Michael Cunio is bringing CUNIO SINGS ETTA to Duane Park (308 Bowery, New York) on Tuesday, August 22, 2017. With CUNIO SINGS ETTA, Michael Cunio pays tribute to the artist, Etta James, who has been his most enduring inspiration. He will perform classic arrangements in her original keys alongside a horn driven quintet of New York City's finest soul musicians. We sat down with Cunio to get the inside scoop on this exciting evening.
---
How did you first get into singing?
So, when I was 6 years old, a music teacher at my school thought I might have something to work with and put my mom in touch with the Northwest Boychoir, a professional choir in Seattle. I auditioned and got in but had no idea what I had signed up for. I wanted to do boy scouts and play video games, but this was like a full time job.
From 6 to 14 years old, it was the center of my life. Initially, I struggled with things like pitch and ear training, and it was a few years before I really knew how to use my voice. It was hard, and I wanted to quit. But, thank God my, brother wouldn't let me, and I ended up loving it. Looking back, it was absolutely the most formative experience of my life and provided the foundation for my career. Without it I would not be doing what I do now, and I credit the brilliant artistic director Joe Crnko with giving me the keys to my career.
As a performer you can vacillate between driving rock vocals to smoky jazz vocals. What's your "secret" to being able to jump across genre boundaries so fluidly?
It's funny because that's actually been a blessing and a curse for me. As for my voice, I don't think there's really a secret. This is just the voice I was given. I do think there's something to be said for all the different genres of music I was exposed to growing up. I'd be singing Mozart and Fauré with the boy choir then come home and sing along with Percy Sledge and the Chi-Lites, while my brothers were into everything from Prince to Iron Maiden. As my voice changed, I never really lost the range or clarity in my high notes, but my chest voice had this gritty, raspy quality, so I could always kinda go from a sweet to a rough sound. I think that's why I have such an affinity for Etta James. She really exemplifies that ability to move between tender and ferocious at the drop of a hat.
Where did the idea for CUNIO SINGS ETTA come from?
This project has been a long time coming! I first started covering her tunes about 13 years ago when I discovered we sing in the same keys. That plus the salty/sweet thing we both do made her catalogue an obvious well to draw from. Over the years, singing her songs has opened up so many doors for me, but it really came into focus when I sang "At Last" in a concert special for PBS. People really seemed to respond to that, and, since then, it's just been a matter of time. It definitely feels like the time is right because, thankfully, everything has just kind of fallen into place.
Naturally, you'll be singing the hits of Etta James. Which classics can audiences count on hearing?
You know the best and the worst part of this process has been trying to narrow down the tunes. Her career spanned 60 years, so I could do 20 versions of this concert and still not include everything. Here's hoping people like it, and I get to do 20 more versions.
Basically, I narrowed it down to the songs I think the audience will expect to hear like "At Last," "Sunday Kind Of Love," "Something's Got a Hold On Me," and songs that were her favorites to sing like "Sugar On The Floor" and "I'd Rather Go Blind." Then, I rounded it out with some of my favorite tunes that people may be surprised to know she sang. I want people to leave satisfied but also hungry to explore her discography beyond just the really famous songs from the early 60's.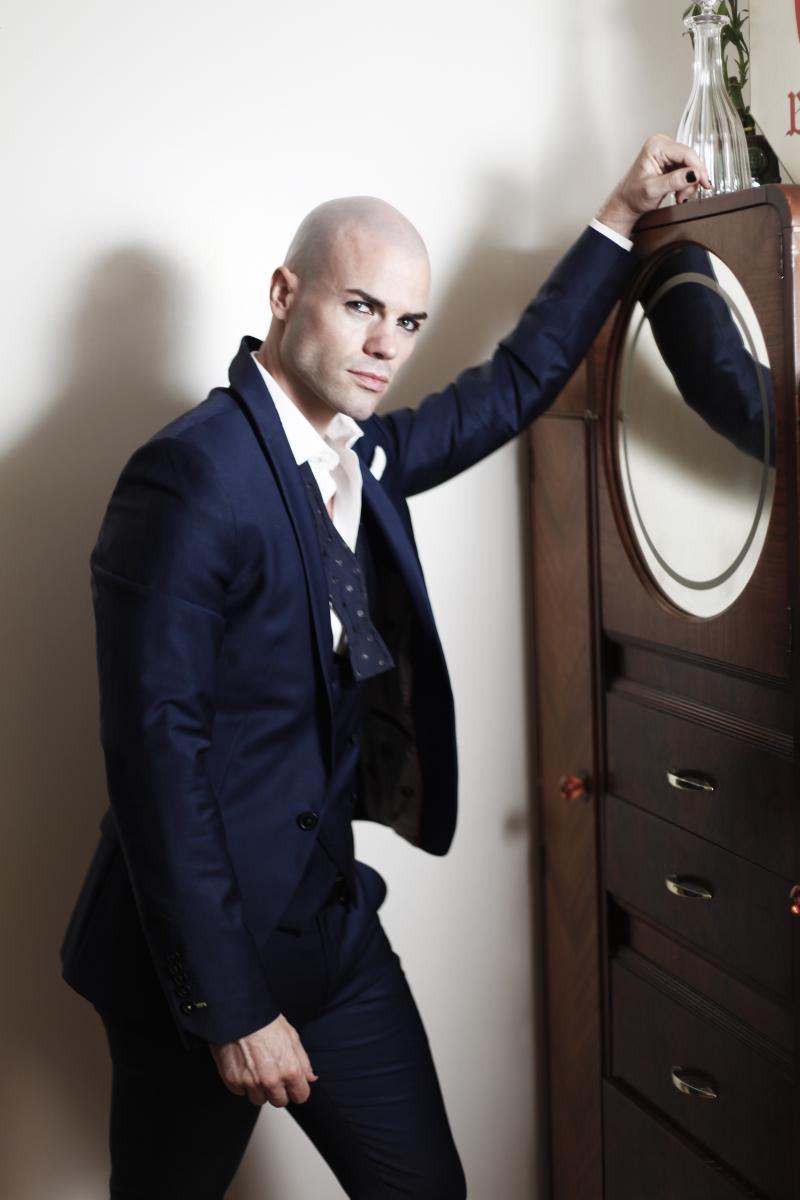 Without giving away too much, what special Cunio touches can we expect on these classics?
We're staying pretty faithful to her arrangements and doing everything in the original keys, which is exciting for me, and, I think, kind of unusual, since I'm a guy. As for surprises, lets just say I'm thrilled to debut this at a place like Duane Park, which is a gorgeous and eccentric supper club. Without giving too much away, if you know anything about Duane Park then you know we've got some tricks up our sleeve, and if you know anything about Etta's sense of humor, you know she'd approve!
What's next for Cunio after CUNIO SINGS ETTA?
Hopefully more of this. We're planning to tour it around the states and Europe, developing a symphonic version, and we've talked about the possibility of filming it for PBS.
Beyond CUNIO SINGS ETTA, I have some really cool gigs lined up that I'm not allowed to announce just yet, but if you're curious follow me online, and stay tuned!
What advice would you offer to aspiring cabaret and concert singers?
You know, I fell into this totally by accident. It's funny because it was my music background that got me into theater, and it was theater that lead me back into music. So, I'd say be open to where ever your journey takes you, and most, most, MOST importantly, don't compare yourself to anyone else. It's a tough one to learn, but every opportunity I've had has been because of the things that make me unique, not the things that were comparable to someone else. Ultimately, when you find what's right, you'll know, and, even if it's not what the 15 year old version of yourself may have planned, if it feels good do it. And, the rest will follow!
You can see CUNIO SINGS ETTA at Duane Park on Tuesday, August 22, 2017 at 8:00PM. For tickets and more information please visit http://www.duaneparknyc.com/. Also, you can follow Michael Cunio on Facebook, Twitter, and Instagram to keep up with him and his future performances.
Related Articles View More Cabaret

Stories

Shows