THE GOSPEL OF JUDAS: REVEALED


he National Geographic Society has been part of an international effort, in collaboration with the Maecenas Foundation for Ancient Art and the Waitt Institute for Historical Discovery, to authenticate, conserve, and translate a 66-page codex, which contains a text called James (also known as First Apocalypse of James), the Letter of Peter to Philip, a fragment of a text that scholars are provisionally calling Book of Allogenes, and the only known surviving copy of the Gospel of Judas. The Gospel of Judas gives a different view of the relationship between Jesus and Judas, offering new insights into the disciple who betrayed Jesus. Unlike the accounts in the canonical Gospels of Matthew, Mark, Luke, and John, in which Judas is portrayed as a reviled traitor, this newly discovered Gospel portrays Judas as acting at Jesus' request when he hands Jesus over to the authorities.

HAMILTON, DEAR EVAN HANSEN, MY FAIR LADY, ONCE ON THIS ISLAND Slated for 19-20 Broadway at TPAC Series
by Jeffrey Ellis - April 17, 2019
Nashville audiences will be treated to premieres of Tony Award winners Dear Evan Hansen and Hamilton, along with revivals of Once On This Island and My Fair Lady, during the upcoming 2019-20 Broadway at TPAC series, which was revealed last night by TPAC president and CEO Kathleen O'Brien - her final...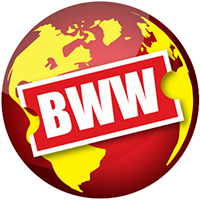 Old Meets New As Tafelmusik Unveils 2019/20 Season
by BWW News Desk - February 12, 2019
Today Music Director Elisa Citterio unveiled Tafelmusik Baroque Orchestra's 2019/20 season, which highlights the freshness and vigour at the heart of everything Tafelmusik undertakes. Old meets new in unprecedented ways, including Tafelmusik's first-ever foray into the music of the late Romantic com...

Overture Announces 2018/19 Season, Including ANASTASIA, A BRONX TALE, and More
by BWW News Desk - April 10, 2018
Overture Center revealed its 2018/19 season, which features nearly 100 performances, including seven new-to-Overture-Hall Broadway titles and 23 new Overture Presents shows....

NBC Shares Primetime Schedule For 3/5-4/1
by BWW News Desk - March 07, 2018
NBC Shares Primetime Schedule For 3/5-4/1...

Ellen's Stardust Diner Showcase, Anna Nalick, Tony Clifton and More Coming Up at The Iridium
by BWW News Desk - August 18, 2017
The Iridium has revealed four just-announced shows, plus its upcoming lineup. Scroll down for details!...