SAY YES TO THE DRESS: RANDY KNOWS BEST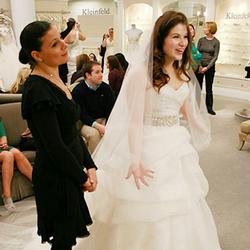 Latest Tweets
| | |
| --- | --- |
| 11/17 @ 11:00 AM | TLC - Tonight is the night! Tune in to the #Unpolished series premiere TONIGHT at 10/9c! https://t.co/9RwbYtDNIQ |
| | |
| --- | --- |
| 11/17 @ 10:00 AM | TLC - Emily and Sasha are in for a long night… Don't miss the birth of their baby boy on #90DayFiance TONIGHT at 8/7c! https://t.co/tSSEbLkyeQ |
| | |
| --- | --- |
| 11/17 @ 9:59 AM | TLC - FOCUS, LADIES! 🛍️ The season premiere of #Unpolished is TONIGHT at 10/9c! https://t.co/D8mKXoUtl7 |
| | |
| --- | --- |
| 11/17 @ 7:00 AM | TLC - Keeping secrets never ends well! Here's what happened last week on #90DayFiance. https://t.co/1S0NKFXDsK |
| | |
| --- | --- |
| 11/16 @ 3:00 PM | TLC - "It's used?" 😐 Don't miss a new #90DayFiance tomorrow at 8/7c! https://t.co/3HuNJoLjKs |
Latest Articles About Say Yes to the Dress: Randy Knows Best on TLC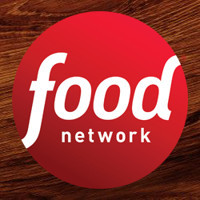 Scoop: Food Network Fires Up The Competition This June, See What Is To Come Next Month
by TV Scoop - May 06, 2019
Find out what's happening on Food Network Fires Up The Competition This June, See What Is To Come Next Month and if it's a new episode, airing on ABC on Monday, May 6, 2019!... (
more...
)
Seth Meyers to Appear on Season Premiere of TLC's SAY YES TO THE DRESS, 2/21
by TV News Desk - February 03, 2014
On Friday, February 21 at 9/8c, TLC premieres back-to-back episodes of the original SAY YES TO THE DRESS. In the season 11 opener, comedian and new host of Late Night, Seth Meyers, surprises a delighted fan. Shealynn - a medic in the Army who was injured in a roadside bomb explosion in Afghanistan, ... (
more...
)
HARDCORE PAWN Season Premiere Among truTV's Summer Highlights
by TV News Desk - May 30, 2013
It's going to be an outrageous summer at truTV this year, with three brand new series and the return of several popular favorites. The lineup includes the two series launches: Kentucky Bidders, a look at a family-run auction house in small-town Kentucky premiering July 8, and Cash Dome Pawn, a Miami... (
more...
)
CABARET LIFE NYC: It's Raining Women -- Reviews of 12 Shows From a Cabaret Fall
by Stephen Hanks - December 29, 2012
By the last August, I had fallen so far behind on writing reviews of cabaret shows from the spring and early summer (I guess it's a positive when there are more performers and shows in New York than days in the week) that I decided to play catch up by combining a bunch of critiques into one big colu... (
more...
)