Flag Football National Championships Airing on Fox Sports & NBC Networks this Weekend
The Flag Football World Championship Tour (FFWCT) kicked off the Battle Orlando Flag Football National Championships on Saturday, the 27th, that continued through the main event on Sunday. The 4v4 championship game featured teams from Jacksonville and Miami, FL, and will be televised on Fox Sports and NBC Sports on February 24th and 25th of this year.
Travis Burnett, Co-Founder of the FFWCT, had this to say about the event itself.
"With over 100 teams represented and some of the top teams in the country, Battle Orlando was a huge success and amazing weekend for everyone involved. We're excited to show the world through the television broadcast what flag football looks like at it's highest level as we continue to push for the growth of the sport."
FFWCT teamed up with Focused TV Productions along with multiple NBC Sports and Fox Sports Networks provide televised access to the many flag football fans who can't make it to the tournament, and those who want to relive the experience. James Bates, who led the Florida Gators to their 1996 National Championship, and has since won three Emmy Awards for his broadcasting talents, will give the play-by-play. The main event can be viewed on Saturday, February 24th and 25th at various times, depending upon the viewer's regional network.
Charles Davis, Co-Founder of the FFWCT, has huge optimism for the future of the sport.
"Never in a million years would I have dreamed it would have grown this big this fast, Travis and I are blessed to see this through. It's now on a level that has never been achieved before so we just want to keep pushing the frontiers and keep pushing the envelope to see how far we can actually take the sport."
The show will be viewable nationwide by satellite or locally through the regional networks below.
Floridians can tune in between 6 and 7 am to see the "home" game on Fox Sports Sun.
The event can be viewed on Fox Sports Ohio from 8:30 am to 9:30 am in Ohio, eastern Indiana, Kentucky, northwestern Pennsylvania, and southwestern New York.
Flag football fans in northern and eastern Texas, northern Louisiana, New Mexico, Arkansas, and Oklahoma can catch the game on FOX SPORTS SOUTHWEST from 9 am to 10 am.
NBC Sports Chicago will show the game from 8 to 9 am to fans in Illinois, Indiana, Iowa, southeastern Michigan on Saturday the 24th, and 9 am - 10 am on Sunday the 25th.
In addition to the televised championship game, the flag football tournament features divisions for men and women of different ability levels and team sizes, and children of various age groups. Many of the division champions receive cash prizes, with a total of $15,000 at stake. All division champions receive trophies. All the games take place at Northeast Regional Park in Davenport, Florida, while next years tournament is already scheduled for Martin LUTHER King weekend, January 17-20 at Austin Tindal Park in Kissimmee, Florida.
For 2018, the FFWCT has over 30 regional tournaments planned all across the nation, youth and adult, including their World Championships coming up this July 28-29,2018 in Indianapolis, IN.
More Hot Stories For You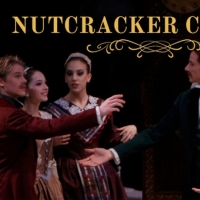 This Holiday Season, Stage Access Is 'Nutcracker Central,' With 10 Variations of Tchaikovsky's Magical Masterpiece

November 30, 2022

Few musical works or theatrical productions are as inextricably tied with the holidays as The Nutcracker, and to make this holiday season extra special, Stage Access – the streaming service dedicated to classical music, ballet, opera and the performing arts – is offering a dazzling array of 10 different variations on this wintertime spectacular.
---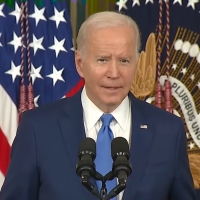 President Joe Biden and Vice President Kamala Harris to Attend 45th Annual Kennedy Center Honors

November 29, 2022

President Biden, First Lady Jill Biden, Vice President Kamala Harris, and Second Gentleman Douglas Emhoff will attend the 45th Kennedy Center Honors on Sunday, December 4.
---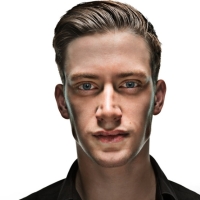 Streaming Comedy Special DANIEL SLOSS: SOCIO to Be Released in December

November 27, 2022

DANIEL SLOSS: SOCIO, the new comedy special from the creator of Netflix hit shows Dark and Jigsaw, and Daniel Sloss: X will premiere on DanielSloss.com at 7pm GMT on Friday 9 December 2022. 
---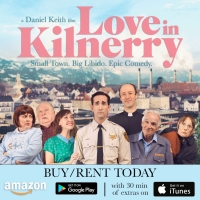 LOVE IN KILNERRY Now Available To Rent On Amazon And iTunes

November 22, 2022

Just in time for the holidays, the comedy feature LOVE IN KILNERRY is now available to rent! The film will also be available in the UK/Ireland on December 6th and debuts in Australia on January 10, 2023.
---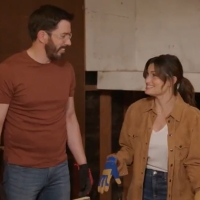 Video: Watch a Clip of Idina Menzel on CELEBRITY IOU - Airing Tonight!

November 21, 2022

Watch a clip of Idina Menzel with "Property Brothers" stars Drew and Jonathan Scott on HGTV's Celebrity IOU!
---