BWW Interviews: Aprile Millo Returns To Italy - Diva to Sing her First Il Tabarro!
It's all over the papers in Italy and it's burning up the opera chat rooms. Legendary opera diva Aprile Millo is returning to Italy this month to perform for the first time in what seems like ages. Teatro Carlo Felice in Genoa is the place and Puccini's Il Tabarro is the opera. Madame Millo took a break from her preparation to chat with BroadwayWorld.com.
First of all, thanks so much for taking time out of rehearsal to chat with us. Please tell us how all this came about.
I very happily received the news from the historic Teatro Carlo Felice in Genoa that they would like me to make my return to Italy, in a debut role singing Giorgetta in Puccini's atmospheric Il Tabarro, which in Italian means the cloak. Il tabarro (The Cloak) is an opera in one act by Giacomo Puccini to an Italian libretto by Giuseppe Adami, based on Didier Gold's play La houppelande. Il tabarro is a one-act opera and along with Suor Angelica and Gianni Schicchi, it comprises Il trittico (triptych). Puccini had the idea of basing his three works on Inferno (Hell), Purgatorio (Purgatory) and Paradiso (Paradise) from La Divina Commedia (The Divine Comedy) by Dante, with Il tabarro corresponding to Inferno. It was first performed at the Metropolitan Opera in New York in 1918. The woman who debuted the role in the premiere at the Metropolitan Opera was a great singing actress who I have long adored and it pleases me that we are performing my debut in this role on what would have been her birthday, Feb. 7. the great Claudia Muzio. It is called simply a Puccini Gala, and "Suor Angelica" and "Il Tabarro" are the operas for the evening, the first being with my very wonderful colleague, and beautiful expressive voice of Donata D'Annunzio Lombardi as Suor Angelica. The conductor will be the fabulous Donato Renzetti.
A lot of singers would have chosen a role they know through and through. It's a gutsy thing returning to the operatic stage in a totally new role. What are the challenges you've encountered with Giorgietta?
All opera is challenging, even the ones you know! It is an honor and a privilege to be debuting her especially in Italy, but she is a one-act gal. We experience in one sitting the arch of what would be the worst day and night of her life. She sings in a haunting melody near the end of the opera that she remembers him saying that everyone in life carries some part of them under a cloak, a part they hold secret...sometimes it is joy and sometimes it is a sadness... Unhappy, having lost a child, she yearns for a different life, a life she remembers growing up, not certainly the one she is living now. She married an older man and after their loss, they lose communication with each other, even while living and working together in close proximity on a boat, constantly floating on the waters. The monotony gets to her. She falls in love with another man, and so begins the "cloak" (Il Tabarro") part of her life. The hidden, the affair, secret meetings at night, lying, this is so hard to live much less sing. In true Verismo power the whole sorted affair comes to light at the end of the opera, and not only she pays a huge price. It is very intense, and the emotion is hard to sing past. It feels like we are indeed in a kind of hell or purgatory. Intense Verismo to its core. Puccini paints this all vividly in his music....it is hypnotic.
You are known as one of the pre-eminent Verdi singers in the world, many would say the best of the last half century. Do you prepare for Puccini any differently than you do Verdi?
A verismo heroine, especially one by Puccini, is written very much in the emotion of what you are saying. The words must carry as much as the music, they MUST be understood always. He has her speaking, and long stretches of truly spoken dialogue sung carry the action forward. The musical palate is very different from Verdi, but they both are men of the theater so I just trust in them and apply the same bel-canto rigors to both, search for a noble and truthful sound for her soul, and stay within each of these great geniuses style. Not an easy task, and one I look forward to doing. She will be my sixth Puccini role, the first was Liu in Turandot, then Tosca, Fanciulla del West, Le Villi, the third act of the Berio ending of Turandot, as Turandot and now Giorgetta.
Do you approach a new role differently now than you did earlier in your career?
No, not really. I always tried and did sing with my voice. Never went outside the box, even when Von Karajan himself asked for Elsa, in Lohengrin and Donna Anna in Don Giovanni. I would sing the arias of these operas but always preferred to stay to Bel Canto, Bellini, Verdi, and then ultimately, the great Verismo composers.
How is singing in Europe and Italy in particular different than singing in the US? Houses? Audiences? Etc. And do you prefer one over the other?
They all come loving opera. Wanting to be moved, and desiring to hear something that excites them. In Italy, they understand every word, so it makes it a little bit easier there. I find audiences all over the world eager for a moment of transcendence. You can't plan for it, but you can hope for it. If you let the composer lead and you sing with everything you have it generally happens. That moment of magic. It makes all the sacrifice and hard work fade away, and in that moment we all are touched by something I think divine.
Rumor has it that you are going to meet the Pope on this trip?
I am a huge fan of this wonderful new Pope. His compassion and example inspire me. So I truly hope to have the chance to meet him. Several friends are trying to set this in motion. One of the few people I would really love to thank personally. I will be in Rome celebrating the birthday of a very special and brilliant friend of mine, the great film and opera director, I call him the Rembrandt of Opera, Franco Zeffirelli. That should be fantastic and I cannot wait to hug him!
You have always been known as a throw-back to the golden age of singing, an old-fashioned style of singing that we don't hear much of these days. What do you say to that?
People know it when they see it. The dumbing down process of opera is hard to watch. The acceptance of anything that sounds operatic, BEING operatic, is hard to hear. Some of those that sing it, live it, present it, are the very ones saying it is "a museum", "where the fat people park and bark", and that some masterpieces are "silly little operas". If those that serve it talk like that how do we expect anyone to think differently? Stop saying opera is dead, would you go to funeral? No, most likely no one would who didn't have to. I am hoping for a balance, the new and the older concepts of theater running side by side. Not one discounting the other. There is always room for new thought, but it cannot obliterate the original picture. The craze about weight, I understand, being thinner is healthy, but being fixated on it at the expense of good singing, is wrong spirited. More important is the idea that after you are 25 or 30 you are done is the most alarming current talking point. Everyone wants youth and pretty. The young voice is just coming into itself at 25 or 30, especially the bigger voices. How can you expect anything digested from someone who has just started the banquet? It used to be fun to watch the arch of a long career. Now, a lot of them are done in a few years and that is a pity. Learning the correct way to express styles and truly express music takes time and really good people guiding you. Luckily I had that, in my Mom and Dad, in Rita Patane', in David Stivender, in Maestro Levine, in my idols, Renata Tebaldi, and Zinka Milanov, in Licia Albanese, and by example Claudia Muzio and Rosa Ponselle and Maria Callas. Find those that still know and talk to them. I always tremble in anticipation at the potential to learn something, when I call Magda Olivero who knew and worked with many of the composers I sing today and who was beloved of them. A great singing actress and a font of inspiration. For young artists that cannot speak to these lovely people, listen to the records. Do NOT copy, but hear the style, the way they used the words, the true legato they used. The melody jumped off the page. That is exciting.
With that in mind, are there any young artists out there that you have heard lately that really impressed you?
I love the voice of Anna Netrebko. She has a really gorgeous voice that is growing in musical confidence every year. The superb voices of Latonia Moore, and the upcoming true love couple Ailyn Perez and Stephen Costello, who melt your heart with their honeyed tones. My heart beats faster when I hear the voice of future super star tenor, Michael Fabiano. He is so exciting and expressive. I love the voice of young Mary-Lou Vetere, a lush voiced soprano with beautiful old world phrasing and a face the camera will love who you will be hearing from very soon, and I want to mention a wonderful voice in an established colleague as well, the artistry and voice of Donata D'Annuzio Lombardi who will sing the Suor Angelica in Genoa.
Finally, I want to pay homage to the amazing Christa Ludwig, who I had the pleasure of meeting during her Master Class here in New York for the ever fabulous Marilyn Horne. She was a feast of inspiration and knowledge. Full of humor and she gave one of the best quotes from Mahler, that I remember as being " The essence of music is not only in the notes".... She was amazing.
It sounds a bit clichéd but do you have any advice for young opera singers today?
Be proud of what you are doing. Protect it with all your might. Surround yourselves with people who do not tell you what you want to hear but what you need to hear to improve and be worthy of your talent. Lastly, let everyone know how much joy you have being a singer and that singing is the most wonderful feeling in the world.
What is next on the horizon for you? Are there any projects you'd like to give our readers a sneak peak at?
The new recording, which I cannot wait to finish, and with hope, a new program which I will be filming in a very different way for television. It is unlike anything you've seen. Stay tuned!!!
BroadwayWorld Classical would like to thank Aprile Millo for taking the time out of her busy rehearsal schedule to share her thoughts with our readers. And we wish her a hearty "in bocca al lupo" for her upcoming performance!
http://www.carlofelicegenova.it/index.php/puccini-gala_ita_PGD209.html
http://www.aprilemillo.org/
Review: PARLANDO CHAMBER ORCHESTRA: HEROINES AND HERETICS at Merkin Hall

November 14, 2022

What did our critic think of PARLANDO ENSEMBLE: HEROINES AND HERETICS at Merkin Hall;?
---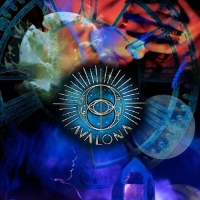 Previews: AVALONA at Church Of St. Andrew & St. Paul

November 8, 2022

Avalona: a new 'immersive' musical to hold workshop concerts.
---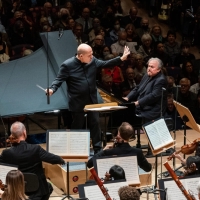 Review: The NY Philharmonic & Yefim Bronfman in Mozart and Bruckner at Geffen Hall

November 8, 2022

Upon entering it seemed like the entire audience had their phones out snapping pictures of the new space - the banter was almost uniformly positive. All in all, it is a vastly more attractive space than the old one. Some folks even shed tears as they gazed around.
---
Review: MOIPEI at Birdland

July 31, 2022

The Moipei Triplets Triumphant Return To Birdland!
---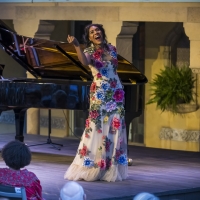 Review: J'NAI BRIDGES At Caramoor

July 14, 2022

Mezzo delivers powerful evening of song highlighting African American composers. On a spectacularly beautiful evening, in a spectacularly beautiful venue (Caramoor's Spanish Pavillion) the birds were singing brightly, children were running around playfully (some continued to do so right through the recital!) and J'Nai Bridges showed clearly why she is the 'it girl' of opera in 2022.
---