Latest Articles
'More To Be Said' by Debbie Anthony Out Now!
by TV News Desk - October 04, 2019
Adult-contemporary country singer, and Minnesota-native Debbie Anthony has released her sophomore album, More To Be Said. Produced by fast-rising studio ace Gena Johnson (Ben Folds, Dave Cobb: Chris Stapleton, Brandi Carlile, Kacey Musgraves, John Prine), who also provides backing vocals on many of ... (
more...
)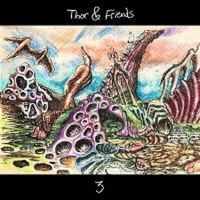 New Installment in Thor Harris Artist In Residence Releases Series is 3rd Thor & Friends Album
by TV News Desk - August 22, 2019
The latest installment of the Thor Harris 2019 Artist in Residence series is available now through Joyful Noise Recordings! This is a brand new Thor & Friends album and the follow-up to 'The Subversive Nature of Kindness' LP from 2017. Simply titled '3', this album features the core line-up of Thor ... (
more...
)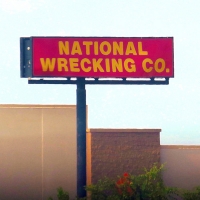 Extreme Metal Band National Wrecking Company Releases Debut Album
by TV News Desk - August 06, 2019
The National Wrecking Company featuring members of The Lizards, Cactus, Humble Pie & The Plasmatics are releasing their highly anticipated debut album. The new release features one of the final recordings by guitar legend Bernie Torme, best known for his work with the Ian Gillan Band and Ozzy Osbour... (
more...
)

City Parks Foundation Presents the 26th Annual Charlie Parker Jazz Festival
by TV News Desk - August 21, 2018
City Parks Foundation's SummerStage is proud to announce the 26th Anniversary celebration of the Charlie Parker Jazz Festival. The free festival is New York City's annual salute to the legendary late saxophonist, featuring storied veteran players as well as young jazz musicians who continue to shape... (
more...
)
Halfway to Hazard Honors Troy Gentry at Late Country Star's Memorial Service
by BWW News Desk - September 15, 2017
Country music duo Halfway to Hazard paid tribute to the late Troy Gentry yesterday when they performed during his memorial service at the Grand Ole Opry House in Nashville. Chad Warrix and David Tolliver saluted their longtime friend and fellow Kentuckian with an acoustic performance of 'My Old Kent... (
more...
)
Award-Winning Composer Carl Borden Set To Release New CD 'Breathe'
by BWW News Desk - April 24, 2017
Released on the prestigious Real Music label, Carl Borden's sophomore album Breathe is an elegant weaving of various synthesizer soundscapes and virtual instrumentation. Gently guided with the intention of creating a soothing, relaxing musical journey for the listener, Breathe was inspired by Borden... (
more...
)