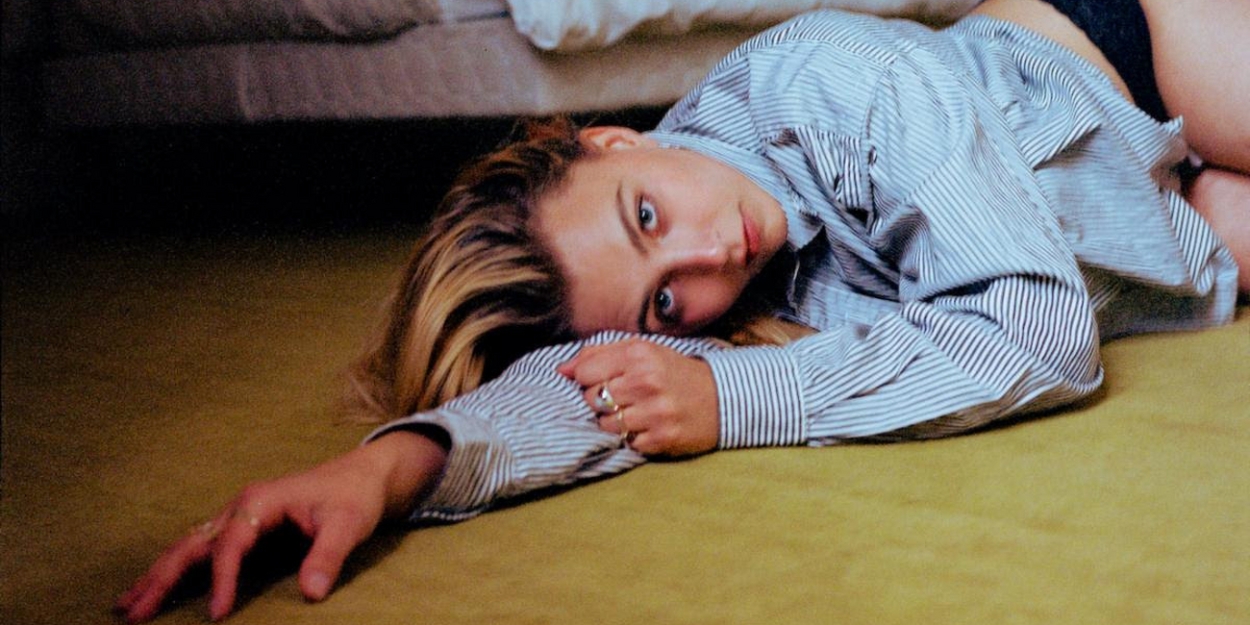 Savannah Conley Announces Debut Album & Shares New Single for 'More Than Fine'
The new album will be released on May 12.
Playing the Part of You Is Me-the new album from Nashville songwriter Savannah Conley-is a stirring distillation of the pleasures and problems of growing up. It brims with the keen insights and bold choices of someone already buoyed and empowered by, say, a decade of success.
Love and doubt, grief and hope are all here, coiled into anthems for a new generation facing such feelings. But Playing the Part of You Is Me is actually Conley's debut, an intimate and instantly endearing introduction to a young singer already channeling so much experience.
To celebrate the album announcement, Conley is also releasing the new song and video for "More Than Fine," Where we hear how Conley flirts with someone for the first time in an endlessly alluring electropop come-on. She explains "'More Than Fine' is just posturing. Posturing confidence in trying to convince yourself that you are good enough to go after a specific person.
Fake it til you make it has applied to far too many things in my life, romantic endeavors included. During this particular time, I was tired of accidentally going after insecure people who seemed to breed codependent self worth back and forths. I came across a new person who didn't have any of those warning signs and thought it was time to break the pattern. We never dated."
This intense expressive dependence animates Playing the Part of You Is Me, the unspoken motivation inside songs that ring so emotionally true they may feel like scenes swiped from your own life, as the title aptly suggests. The core of these 11 numbers is new love and what it looks like when it starts to turn old.
These songs feel like testaments from and directions to a new Nashville. Conley harnesses the incisiveness of Alvvays, the skywriting vulnerability of Death Cab for Cutie, and the tuneful charm of Lorde at once. Sure, there are bits of what you could call Americana here-candor, grace, detail. But these 11 pieces are all jolting reminders that those traits aren't isolated to a form or term; they are simply marks of great songs, songs like these.
US TOUR DATES
2/23/23 - Brooklyn Bowl - Nashville, TN %
2/25/23 - HeadLiners Music Hall - Louisville, KY %
2/26/23 - Delmar Hall - St. Louis, MO%
4/8/23 - Georgia Theatre - Athens, GA*
4/19/23 - Rev Room - Little Rock, AR *
4/20/23 - George's Majestic Lounge - Fayetteville, AR *
4/21/23 - Lyric Theatre - Oxford, MS *
4/22/23 - Hal & Mal's - Jackson, MS *
4/25/23 - Growler's - Memphis, TN *
4/28/23 - The Burl (outdoors) - Lexington, KY *
4/30/23 - Bluebird - Bloomington, IN *
5/2/23 - Thunderbird Music Hall - Pittsburgh, PA *
5/5/23 - The National - Richmond, VA *
5/6/23 - The Windjammer - Isle of Palms, SC *
5/7/23 - Walker Theatre - Chattanooga, TN *
5/11/23 - The Abbey - Orlando, FL *
5/12/23 - Crowbar - Tampa, FL *
% Supporting Adam Melchor
*Supporting The Brook and the Bluff