Michael Jackson's Catalogue Garners Major New Gold & Platinum Awards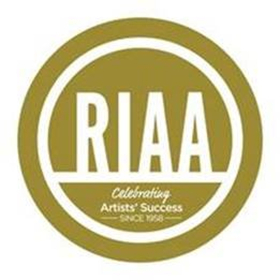 A week before the worldwide Diamond Celebration of Michael Jackson's birthday (August 29th), the popularity of the iconic artist and his extensive catalogue shows no sign of slowing down. The Recording Industry Association of America (RIAA) announced today that 21 different songs and three albums, spanning Jackson's career, have garnered major new Gold and Platinum certifications.
Some of Jackson's more renown albums and songs are newly multi-Platinum, while other songs are earning Gold status for the first time, demonstrating the enduring interest in Jackson's extensive catalogue. The new song awards mean that Michael Jackson enjoys 40 million cumulative digital singles certifications in the US.
"These new awards highlight the enduring legacy of Michael Jackson," said Mitch Glazier, President, RIAA. "Michael's music continues to be a dominant cultural force today. That's a testament to his iconic music and to the team that astutely protects his legacy. As we celebrate 60 years of Gold and Platinum Awards this year, we are proud to recognize once again one of the program's signature artists."
"Michael Jackson's music and short films continue to thrill fans and inspire artists all over the world. These new certifications are a testament to Michael's continued legacy," Richard Story, President CMG, Sony Music Entertainment.
"Michael's music and spirit has proved exciting and relevant to each succeeding generation, and that is borne out by these tremendous numbers and the kinds of artists who gravitate to and are inspired by his music," noted John Branca and John McClain, the co-executors of the Estate of Michael Jackson.
New Album Certifications
Dangerous 8x multi-Platinum
History: Past, Present & Future Book 1 8x multi-Platinum
The Essential Michael Jackson 4x multi-Platinum
New Song Certifications
Thriller 6x multi-Platinum
Billie Jean 5x multi-Platinum
Beat It 4x multi-Platinum
Man In The Mirror 3x multi-Platinum
Smooth Criminal 2x multi-Platinum
Don't Stop 'til You Get Enough 3x multi-Platinum
The Way You Make Me Feel 2x multi-Platinum
P.Y.T. (Pretty Young Thing) 2x multi-Platinum
Black Or White 2x multi-Platinum
Rock With You 2x multi-Platinum
Bad Platinum
Wanna Be Startin' Somethin' Platinum
Dirty Diana Platinum
Human Nature Platinum
Remember The Time Platinum
They Don't Care About Us Gold
You Rock My World Gold
Will You Be There Platinum
Hold My Hand Gold
Earth Song Gold
Off The Wall Platinum
The Recording Industry Association of America® (RIAA) is the trade organization that supports and promotes the creative and financial vitality of the major music companies. Its members comprise the most vibrant record industry in the world, investing in great artists to help them reach their potential and connect to their fans. Nearly 85% of all legitimate recorded music produced and sold in the United States is created, manufactured or distributed by RIAA members.
In support of this mission, the RIAA works to protect the intellectual property and First Amendment rights of artists and music labels; conduct consumer, industry and technical research; and monitor and review state and federal laws, regulations and policies. RIAA also certifies Gold®, Platinum®, Multi-Platinum™, Diamond and Los Premios De Oro y Platino™ sales and streaming awards.
Related Articles
View More Music

Stories
More Hot Stories For You