Los Lonely Boys Open the Park City Institute's St. Regis Big Stars, Bright Nights Summer Concert Series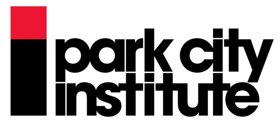 Park City Institute kicks off the Independence Day holiday, with its traditional July 3rd concert, presenting GRAMMY winning band, Los Lonely Boys, at the Quinn's Junction Sports Complex Fields. "Los Lonely Boys' brand of blues-infused Texican rock, is just right for celebrating our first first pop-up concert of the 2018 St. Regis Big Stars, Bright Nights Concert Series," said Teri Orr, Park City Institute Executive Director. "Our community has a lot to celebrate, and this band knows how to throw a party."
Brothers Henry Garza (vocals/guitar), Jojo Garza (bass/vocals) and Ringo Garza(drums/vocals)-made their debut as Los Lonely Boys, 15 years ago. Their first single, "Heaven," was an instant hit. Praised by the Austin Chronicle for "electrifying performances," Los Lonely Boys deliver bluesy rock, with songs that explore life's big messages: compassion, transgression-and love.
"Los Lonely Boys believes love is real, no matter how hard times may seem," says Jojo Garza. "The more we keep bringing it up and talking about it, the more it's going to raise that level of consciousness, across the globe."
Los Lonely Boys have collaborated with musical luminaries including Americana icon Radney Foster, pop tunesmiths Matthew Gerrard and David Quiñones, Black-Eyed Peas collaboratorsGeorge Pajon Jr. and Keith Harris, Ozomatli's Raul Pacheco, and rock legend Carlos Santana. But they owe their big break to country music legend Willie Nelson, whose nephew heard the brothers' demo, played it for Nelson, who, in turn, featured them in Farm Aid. Their cover of John Lennon's "Whatever Gets You Through the Night" became the second single from the album Instant Karma: The Amnesty International Campaign to Save Darfur.
As a band, and as a family, the trio has emerged from challenges-both personal and professional-stronger, and with more stories to tell.
They credit their sibling connection for the authenticity of their performances. "We're brothers, so you're going to get brotherhood," JoJo Garza said. "You're definitely going to get the reality of music, which sort of looks like ancient times these days. It's an actual band standing up strumming instruments and beating on the drums and such. Los Lonely Boys are not really about antics; it's focused on the music. You're going to have a good time. You can bring your family and enjoy some music."
Prices for LOS LONELY BOYS, and all 2018 St. Regis Big Stars, Bright Nights Summer Concert Series, are as follows: Lawn tickets $49, reserved seats $89. Buy online at parkcityinstitute.org, by phone 435-655-3114, or in person at the Box Office, inside The Mega-Genius Supply Store, 435 Swede Alley, behind Main Street.
THERE IS NO PUBLIC PARKING AT THE VENUE. Free parking is available at the Eccles Center, 1750 Kearns Boulevard, and at Richardson Flats, with complimentary bus shuttles to the venue.
A bicycle valet will also be available at the venue.
Park City Institute is a non-profit organization, dedicated to bringing world-class performances and new ideas to the community. Since 1998, PCI has presented internationally renowned and cutting edge musicians, actors, authors, comedians, dancers, speakers and film at The George S. and Dolores Doré Eccles Center for the Performing Arts (a joint-use facility with the Park City School District). The organization will embark on its 15th season of headliner concerts this summer. PCI is dedicated to introducing young people to the arts through free student outreach workshops, shows and demonstrations. Since 2010, PCI has offered a free after-school literacy program to students in grades one through 12 at the thinky and engaging retail-fronted tutoring hub, the Mega-Genius Supply Store and IQ HQ (located at 435 Swede Alley in Old Town). The organization continues to illuminate with Curiosities evenings and the Saints and Sinners Ball.
ENTERTAINING, EDUCATING AND ILLUMINATING SINCE 1998
PARK CITY INSTITUTE PRESENTS the 2018 ST. REGIS BIG STARS, BRIGHT NIGHTS CONCERT SERIES
July 13 Grace Potter
July 23 Chris Blue
August 5 Lucia Micarelli & Joshua Roman
August 10 Corinne Bailey Rae
August 11 Don Felder
August 16 Bruce Hornsby & The Noisemakers
August 24 The Wallflowers
September 2 Nashville Café