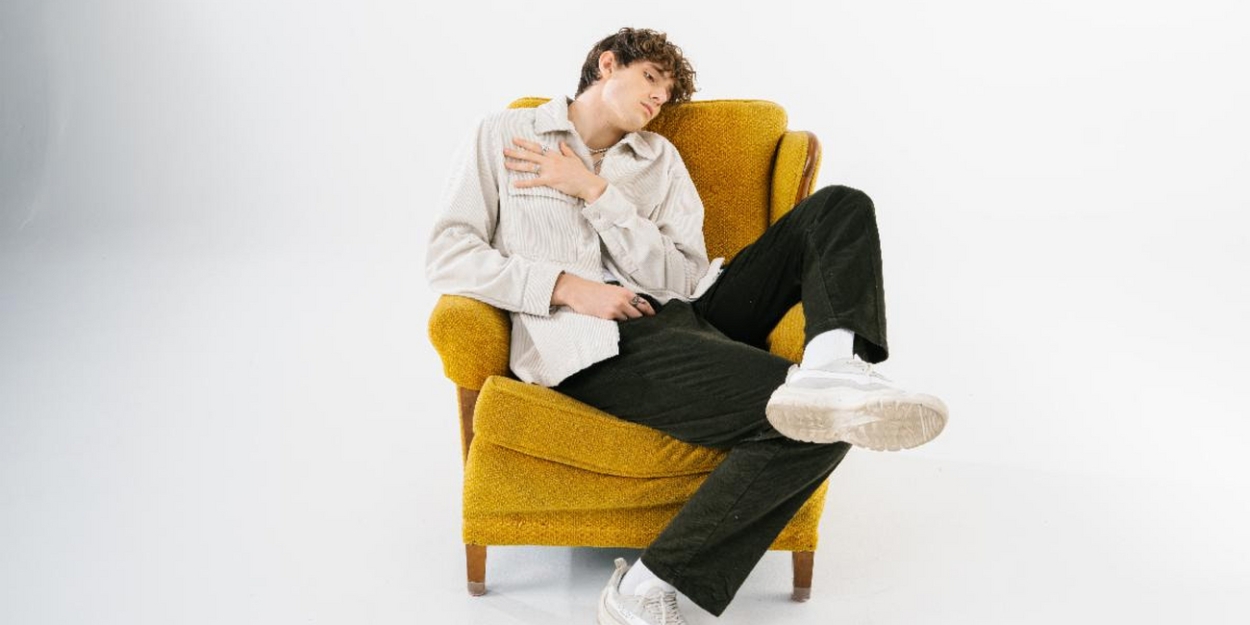 JVKE Releases New Single 'this is what losing someone feels like'
The track was released alongside a visualizer.
ulti-talented singer, songwriter, and producer JVKE releases his new single "this is what losing someone feels like" via AWAL. The release comes on the heels of his massive hit single "golden hour" reaching #10 on the Billboard Hot 100 and top 10 at Top 40 radio. "golden hour" has now amassed over 635 million streams to date.
"this is what losing someone feels like" is raw and vulnerable in both JVKE's detailed lyrics and heart wrenching vocal delivery, vividly capturing the emotions that come with experiencing loss. The track lets listeners know that they are not alone and serves as a poignant reminder to treasure memories and time spent with loved ones.
JVKE is partnering with 988 Suicide & Crisis Lifeline, a national network of local crisis centers that provides free and confidential emotional support to people in suicidal crisis or emotional distress 24 hours a day, 7 days a week.
On the track, JVKE shares "loss is universal. I intentionally didn't specify the relationship that I wrote this song about. it's meant to be open ended and interpreted by the listener. we've all lost someone somehow, and it's time we start processing that loss together."
Last night, JVKE performed at his first ever SXSW for NME and Bose's C23 showcase. In tandem with this performance, JVKE released the orchestral version of "golden hour." Fans can see JVKE live again this summer on his debut headlining tour "what tour feels like" stopping in major cities including New York, Los Angeles, Chicago, Austin, Washington D.C., and more. The full list of dates can be found below and for more information, please visit here.
JVKE released his debut album this is what __ feels like (Vol. 1-4) last September, which has amassed over 1.2 billion streams to date. The album features current single "this is what heartbreak feels like," which has amassed over 110 million streams worldwide and is quickly rising at Top 40 radio.
His RIAA Platinum-certified hit "golden hour" also appears on the album and has been added to Spotify's Today's Top Hits, reached #1 on Spotify's US Viral 50 chart and Global Viral chart simultaneously, and landed on a number of additional playlists. JVKE delivered powerful performances of the track on The Tonight Show Starring Jimmy Fallon, in Times Square on New Year's Eve, and most recently on GMA3: What You Need to Know.
Cumulatively, JVKE has amassed over 1.65 billion streams, 35+ billion views of his music across YouTube, TikTok, and Instagram, and built an audience of 15 million-plus followers on his social media pages. In 2022, he was named MTV's Push artist for October and American Airlines' artist of the month for December.
His RIAA Gold-certified viral 2021 release "this is what falling in love feels like" has accumulated over 270 million streams and 45 million views, reaching #33 at Top 40 radio. His breakout hit "Upside Down" took the internet by storm in 2020 and has generated over 400 million streams to date which was followed up by a Charlie Puth remix that received a nomination for a Trending: VMA Award.
Since his meteoric rise, JVKE has been able to stand out amongst his peers and cut through the virility to establish himself as a genre bending artist and producer on the rise. In addition to his own artist project, JVKE has carved a lane for himself in the production world including his work with global DJ superstars Galantis, Martin Garrix, and on Eric Bellinger's GRAMMY® nominated album "New Light."
Listen to the new single here:
"what tour feels like" DATES
Thursday, August 3, 2023 - Vancouver, BC - Vogue Theatre
Friday, August 4, 2023 - Seattle, WA - The Showbox SoDo
Saturday, August 5, 2023 - Portland, OR - McMenamins Crystal Ballroom
Monday, August 7, 2023 - Oakland, CA - Fox Theater
Tuesday, August 8, 2023 - Los Angeles, CA - The Wiltern
Friday, August 11, 2023 - Salt Lake City, UT - Rockwell at the Complex
Saturday, August 12, 2023 - Denver, CO - Ogden Theatre
Monday, August 14, 2023 - Houston, TX - House of Blues
Tuesday, August 15, 2023 - Austin, TX - Emo's Austin
Wednesday, August 16, 2023 - Dallas, TX - South Side Ballroom
Friday, August 18, 2023 - Atlanta, GA - Tabernacle
Saturday, August 19, 2023 - Orlando, FL - House of Blues
Sunday, August 20, 2023 - Ft. Lauderdale, FL - Revolution Live at the Backyard
Tuesday, August 22, 2023 - Charlotte, NC - The Fillmore Charlotte
Wednesday, August 23, 2023 - Nashville, TN - Brooklyn Bowl
Friday, August 25, 2023 - Minneapolis, MN - First Avenue
Saturday, August 26, 2023 - Chicago, IL - House of Blues
Sunday, August 27, 2023 - Detroit, MI - The Majestic Theatre
Monday, August 28, 2023 - Toronto, ON - History
Wednesday, August 30, 2023 - New York, NY - The Rooftop at Pier 17
Thursday, August 31, 2023 - Washington, DC - 9:30 Club
Friday, September 1, 2023 - Philadelphia, PA - TLA - Theatre of the Living Arts
Saturday, September 2, 2023 - Boston, MA - House of Blues