Hyde Release New Album ANTI Out Worldwide Today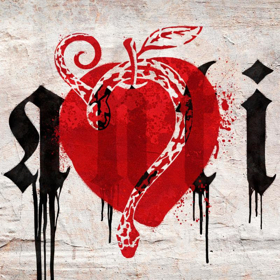 "'Mad Qualia' the latest [single from HYDE], will be a knockout on tour: black fuzz guitars and stuttering drums, HYDE racing out of that fury with rousing sing-along effect in a mixed rush of English and Japanese that suggests Metallica, Mötley Crüe and mid-Seventies UFO crushed into the same hooks. 'Zipang' will be a killer on the road too even without the record's guest pianist, Yoshiki: a dreamy neo-classical ride that blows up with Queen-like pomp. And while 'Fake Divine,' a Top 10 Japanese hit in October, has familiar soft-loud dynamics and raw vocal anguish--Foo Fighters have perfected that combo over 25 years--HYDE's single has an explosive class of its own. The pit will go crazy in the chorus."
-David Fricke, ROLLING STONE (4/2/19)
HYDE--the vocalist from top Japanese bands L'Arc-en-Ciel and VAMPS--has released his new albumANTI digitally worldwide today, May 3 via UMG. It will also be released on June 19 in Japan (UMG). The long-anticipated album features 5 singles including the focus track "AFTER LIGHT" and the latest songs"SET IN STONE," "OUT" and "MAD QUALIA" that have been released since the rock icon resumed his solo recording career. Listen and purchase ANTI--the new album from HYDE--here:https://umj.lnk.to/hyde_antiPR.
The HYDE U.S. spring tour kicks-off with his first Main Stage performance at a U.S. Festival atWelcome To Rockville in Jacksonville, FL this Sunday, May 5. The U.S trek will see HYDE visit 13 cities including headlining the recently announced Japan Night on May 12 at PlayStation Theater inNew York City, and several headlining shows in Chicago, Boston, as well as in Los Angeles on May 26 at 1720.
Following HYDE's U.S. tour and the physical release of ANTI in Japan, he will launch his Japanese tourHYDE LIVE 2019 at Zepp Tokyo.
Check out HYDE's feature story in ROLLING STONE, out now HERE as well as the news story inBILLBOARD HERE.
Following are the U.S. tour dates for HYDE:
HYDE LIVE 2019 U.S.
May 5 Welcome to Rockville - Metropolitan Park (Jacksonville, FL)
May 7 *Louisville Palace Theatre (Louisville, KY)
May 11 Epicenter Festival - Rockingham Festival (Rockingham, NC)
May 12 Japan Night - PlayStation Theater (New York, NY)
May 13 *The Sherman Theater (Stroudsburg, PA)
May 14 *Stage AE (Pittsburgh, PA)
May 15 *The Fillmore -Silver Spring (Silver Spring, MD)
May 17 Middle East Downstairs - (Cambridge, MA)
May 19 Reggie's Rock Club (Chicago, IL)
May 21 *Verizon Grand Hall (Mankato, MN)
May 22 *The District (Sioux Falls, SD)
May 24 *Arvest Bank Theatre at The Midland (Kansas City, MO)
May 26 1720 (Los Angeles, CA)
*Indicates opening for In This Moment.
HYDE LIVE 2019 JAPAN
ZEPP TOKYO
Jun. 22
Jun. 23
Jun. 25
Jun. 26
Jun. 28
Jun. 29 (BEAUTY & THE BEAST)
SENDAI PIT
Jul. 2
Jul. 3
ZEPP FUKUOKA
Jul. 6
Jul. 7
BLUE LIVE HIROSHIMA
Jul. 9
Jul. 10
ZEPP OSAKA BAYSIDE
Jul. 13
Jul. 14
Jul. 16
Jul. 17
Jul. 20 (BEAUTY & THE BEAST)
Jul. 21
ZEPP NAGOYA
Jul. 24
Jul. 25
Jul. 27 (BEAUTY & THE BEAST)
Jul. 28
Jul. 30
Jul. 31
ZEPP SAPPORO
Aug. 31
Sep. 1
Related Articles View More Music

Stories
More Hot Stories For You