A2IM Announces Inaugural SXSW Showcase For 2019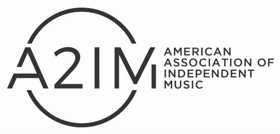 Today, A2IM (The American Association of Independent Music) has announced their first ever showcase at this year's SXSW festival, taking place on Wednesday, March 13, 2019 at Palm Door in Austin, TX (401 Sabine St). Doors open at 7:00pm, show starts at 8:00pm. Expanding its ever-growing reach within the independent music community, the lineup for the evening will feature some of today's most talented indie artists including: Y La Bamba (Tender Loving Empire), Oh Pep! (ATO Records), Madge (22Twenty), Sneaks (Merge Records), Ric Wilson (Innovative Leisure) and The Nude Party (New West Records).
Portland-based Indie Pop Folk band, Y La Bamba, seamlessly blends the emotionality of traditional música mexicana and the storytelling of American folk. Led by singer-songwriter Luz Elena Mendoza, the band's 2016 record Ojos Del Sol was named one of NPR's Top 50 Albums of the year. Their latest release Mujeres is a raw and honest exploration of what it means to be a Mexican American woman in today's political climate, while exhibiting the scope of Mendoza's artistic voice like never before.
"Giving a platform to indie music is crucial to the viability and authentic presence of a major festival like SXSW. A2IM hosting a showcase at a global event filled with large sponsors and major label acts such as SXSW is a huge accomplishment. We share the goal of advancement for independent music here in the US, and believe in their diligent mission to help uplift and represent the indie music community. Tender Loving Empire is very much looking forward to having our band Y La Bamba play, and know the rest of the acts will be awesome as well." - Aaron Meola (Label Manager, Tender Loving Empire)
Oh Pep! has a sound that explores the melody-rich expanse between indie pop and alt-folk. The Australian duo has been praised by NPR as "thoughtful, deep, funny, and poetic," as well as the New York Times who marveled at how adept they were at "sharing a melody that's both angular and affectionate." After sharing the stage with some of their heroes including: Billy Bragg, Lake Street Dive, Martha Wainwright, Valerie June, The Mountain Goats and more, they have proved that they can hold their own next to the heavy-hitters in the industry. It is the kinship between members Pepita Emmerichs and Olivia Hally that distinguishes Oh Pep!; it is palpable not just in the way they relate virtuosically, but in the stories they conjure together and the ways they emote them to the audience.
"It's important that indie labels stick together and support one another. Having a showcase where we come together and celebrate our community with A2IM is really exciting. We're happy to be a part of it!" - Jeanette Wall (A&R, ATO Records)
Madge is a one-woman DIY-pop project from LA. Delving into Celtic mythology, the legacy of her Mormon upbringing in Utah, contemporary spirituality and a 2018 take on pop sounds, Madge is the power-punching, self-produced artist banishing the music industry's bros and blood suckers. Her tracks show a pop vision for 2018 that is singular, audacious and incontrovertibly her own.
"In an industry often focused on big business and dependent on huge budgets, it's important to remember the artists and labels that put the music first. It's vital to have a showcase that focuses on the artists and labels that can't always pay for the spotlight, but instead need to earn it. Can't wait to celebrate the unique creativity that is an independent artist and label at the A2IM SXSW showcase. - Daniel Balk (Co-Founder, 22Twenty)
Like a piece of art with as many interpretations as people who view it, Sneaks' music is kaleidoscopic, completely unique to the listener. Between responsibility, laughter samples, and charming vocals lies one club banger, your little sister's anti-meat school lunch protest song, a 55-second epic bass surprise, and a lot of sincerity.
"Merge proudly supports A2IM's mission to promote and celebrate independent music, and we are excited that Sneaks will be performing at their inaugural SXSW showcase!" - Laura Ballance (Co-Founder, Merge Records)
Chicago's nouveau disco inspired rap superstar, United Nations Geneva-visiting activist, and community goofball Ric Wilson has dropped three crucial EP's "Soul Bounce" (2016) & "Negrow Disco" (2017) & "BANBA" (2018). Performing at North Coast, Rolling Loud, Mamby on the Beach, Tour De Fat and opening for acts such as Azealia Banks, Chuck D and Public Enemy, The Roots and more, the 23-year old electrified motivational funka hop pop poet has much more to prove and show to the world.
Formed in a North Carolina dormitory in 2012, The Nude Party celebrates the clanging frat rock of the '60s. Working with early mentor and producer Oakley Munson of Black Lips, they debuted with the Hot Tub EP in 2016. The band's eponymous full-length debut arrived on New West Records in 2018.
"We're absolutely thrilled to have A2IM's first ever showcase at SXSW this year. While planning the lineup, the most important goal was to have the acts best represent our unique and diverse membership. After months of work, I couldn't be happier with the way the lineup turned out as we'll have some of the most exciting, emerging artists from the independent sector on stage to celebrate A2IM's mission." - Patrick Ferrell (Head of Label Relations, A2IM)
Related Articles View More Music

Stories