Dine Out for Valentine's Day-Choice Spots All Around the City
Dine Out for Valentine's Day-Choice Spots All Around the City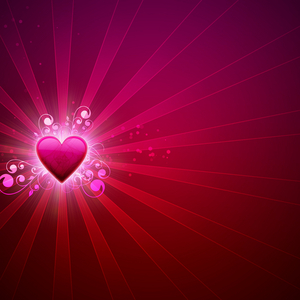 It's time to celebrate the season of love. Dine out at spots all around the city that are creating wonderful Valentine's Day menus for their guests. Make a dinner date with a loved one or a group of your besties and savor a meal to love. There's are restaurants on our list for every taste, style and budget. Cheers!
Benoit is the stylish restaurant where you can celebrate the people you love on Valentine's Day this year with a Parisian style getaway right in the center of Midtown Manhattan. The pre-fixe five-course tasting menu is priced at $120 per person. There is also an optional two-tier wine pairing experience for $110 or $150 per person.
KYU gives you the opportunity to elevate your date night this Valentine's Day with an Asian-inspired, wood-fired dining experience at the NoHo hotspot. Couples can expect limited-time Valentine's Day offerings such as roasted butternut squash, lobster mac & cheese, dry-aged prime rib, and the chocolate-strawberry heart candy cake that is ideal to share with the one you love.
Benjamin Steakhouse is located in Midtown East neighborhood on 41st Street is ready for Valentine's Day serving a dinner menu with delectable items such as Fried Calamari, Sizzling Canadian Bacon, Filet Mignon, New York Sirloin, Mashed Potatoes. For a sweet finish, order Carrot Cake, or other tempting choices as you relax and sip Coffee or Tea.
David Burke Tavern on the Upper East Side will cater to romantic twosomes day and night with a lavish three-course, plus amuse, menu available for lunch and dinner. It features savories such as Oysters and Shrimp with Caviar; Love Letter Pasta, filled with ricotta. mascarpone, tomato and basil; Fillet Mignon Steak Diane, cognac, butter, shallots, spinach, mushrooms; and Shrimp and Lobster Risotto, mushroom, gold leaf, rose petal. For dessert, there are the likes of Tiny Dancer, triple chocolate mousse cake, raspberries sauce, orange Grand Marnier sauce, whipped cream and Cinnamon Sugar Donuts and French Macaroons for Two, whipped cream, passion fruit caramel, raspberry sauce, cinnamon sugar. At lunch, the Valentine's day prix fixe is $65 per person and dinner is $135 per person. To encourage the uncoupled to indulge in the delights of the Valentine's Day prix fixe - day or night - David Burke Tavern is offering a 14% discount for parties of four or more.
L'Avenue at Saks - Whether you're shopping or enjoying the Rockefeller Center neighborhood, this restaurant located in Saks Fifth Avenue shouldn't be missed. The stylish spot is featuring their luscious desserts for Valentine's Day. You'll want to post pics of scrumptious items that include Moelleux Chocolat, Glaces & Sorbets, S'aks S'mores, pecan Tart, Caramel Apple, Passionfruit Panna Cotta and more that pair beautifully with wines and coffees.
STATE Grill and Bar is a destination located on the ground floor of the Empire State Building that inspires romance as seen in iconic movies. The restaurant sets the scene with luxe booths and gilded edges. This year, Chef Morgan Jarrett will offer a 3-course $89 menu of updated American classics with romantic touches, such as Cornbread with Caviar, Oysters on the Half Shell with Mezcal Mignonette, Yuzu Tuna Tartare, Golden Beet Carpaccio, Beetroot Bucatini, Porcini-Crusted Filet Mignon, New York-style Cheesecake, Pineapple Upside Down Cake, and more.
The Sea Fire Grill on East 48th Street is a great dining destination to celebrate the people you love. Some of their go-to menu items include Imported Burrata, Wedge Salad, Bone-in NY Strip Steak, Organic Scottish Salmon, and sides like Herb Fries, and Truffle Mashed Potatoes. Top your meal off with dessert such as Sorbert and Coffee or Tea.
Cantina Rooftop on the west side of NYC at 48th Street is for people craving an authentic, modern Mexican Dining experience. Chef Montiel is prepping for Valentine's Day with their fabulous fare and for the holiday, there are red theme tacos and a heart piñata. With a vibrant atmosphere and tasty Margs to go with your meal, Cantina Rooftop is sure to please.
Benjamin Prime in the Midtown East on 40th Street is an ideal place to visit before the show. The dinner menu is serving items that include Lobster Bisque, Italian Burrata, New York Sirloin, Seasonal Truffle Risotto, Creamless Creamed Spinach. Pair your meal with their outstanding beverage program. And for dessert, indulge in NY Cheesecake, Coffee or Tea, and more.
sushi AMANE will be offering a special, extended omakase service for couples to indulge in for Valentine's Day. It is designed for them to enjoy the day with their special person, with cuisine and atmosphere that exceed expectations. The Michelin-starred spot is discreetly located in the lower level of the Midtown East restaurant, MIFUNE. Couples are whisked away to a softly lit, exclusive eight-seat sushi counter where Executive Chef Tomoyuki Hayashi personally serves each piece of sushi to each diner, creating an intimate and unforgettable Valentine's Day experience. For the occasion, he will be serving a 19-course omakase tasting menu that begins with a glass of Champagne and consists of seven small plates, nine nigiri, hand roll, miso soup, and a special Valentine's Day dessert. The experience is priced at $390 per person.
Soho Diner, located at 320 West Broadway, has a favorite meal planned for you and your loved one. Grab your sweetheart and dine-in or out at Soho Diner this Valentine's Day. They are serving up a special dinner for two made with love that includes Grilled Lobster with chimichuri drawn butter, lime aioli, French fries and watercress. For dessert, share a Sweetheart's Sundae with strawberry patch ice cream, dark hot chocolate, overwhipped cream, dehydrated strawberry chips & crunchy pistachio. Dessert is for two, of course! This special will be available from February 10th - February 14th.
The Garret Coctelería is the Garret Group's festive Valentine's Day pop-up in Nolita. Coctelería de Amor opened its doors on 1/26 and will stay open until March. The pop-up celebrates love of all kinds; adorned with collages of vintage love letters, the space invites guests to leave their own love notes on the wall for others to read. Normally open just for dinner, Coctelería de Amor will have special hours on Valentine's Day and will be serving folks from 1 PM - 12 AM on 2/14.
BLACKBARN RESTAURANT, the Farm-to-Table American restaurant located in NoMad from James Beard Award-Winning Chef John Doherty, will offer a Valentine's Day menu featuring special edition of its regular a la carte menu and optional four course pre-fixe loaded with aphrodisiacs ($95 pp). The menus created in tandem with the restaurant's Executive Chef Brian Fowler highlights on the a la carte menu include Kale and Butternut Squash Salad, Mangalista Charcuterie & Cheese, Butternut Squash Ravioli, Black Barn Tomahawk Steak for Two presented Table Side amongst others. The pre-fixe includes a myriad of aphrodisiacs to set the mood starting with the option of a Tuna Carpaccio or Wild Mushroom Toast before the second course of either a Basica Cabbage Salad with a Fresno Chili Vinaigrette or Foie Gras Torchon. Main course is either a Filet Mignon Rossini
Isla & Co. inside Hotel Hendricks in Midtown and in Williamsburg are celebrating Valentine's Day with a complimentary glass of sparkling and a dessert with every reservation made. The Australian-style, all-day Brasserie will offer their signature menu from Executive Chef Matt Foley alongside this festive special at both of their NYC locations.
Ainslie in Williamsburg, Brooklyn and Ainslie in the Bowery is offering a delectable special menu for $65 per person this Valentine's Day at both of their locations, in addition to their a la carte menu offerings. Their two course prix-fixe comes with a complimentary glass of Prosecco and the choice of an appetizer like Butternut Squash Soup, Shaved Brussels Sprouts Salad, Honey Pie Pizza, Tuna Tartare and more and entrees including House-Made Tagliatelle, Lobster Risotto, Eggplant Ricotta Agnolotti and a Black Angus NY Strip for an additional $10.
ICHIRAN is a welcome respite from the pressures of the holiday. The restaurant's solo dining booths create a private setting and serves a ramen that is sure to please when you want to just relax and have your own special meal. They are the world's leading expert in Tonkotsu ramen. The family-owned business started in Fukuoka as a simple ramen stall in 1960 and ultimately created the "Five Originals" for Tonkotsu ramen including Original Spicy Red Sauce, aromatic Tonkotsu broth, solo dining booths, order forms and the Kae-Dama ordering system. At ICHIRAN the star of the show is the Tonkotsu ramen comprised of the Hakata-style homemade thin noodles. The classic Tonkotsu broth made with purest filtered water and pork bones and the Original Spicy Red Sauce, a togarashi pepper-based sauce aged and cooked slowly with more than 30 different types of spices. Each ramen bowl can be tailored with the diner's choice of dashi flavoring, richness levels, garlic, scallion, Chashu, Hiden no Tare and noodle textures. Additional toppings and sides include marinated pork loin, Kikurage mushrooms, soft-boiled egg, dried seaweed, white rice and Osukaran vinegar. Guests can also order extra toppings as well as noodle refills known as Kae-Dama.
Photo Credit: Courtesy of Freeimages