BWW Review: CANCELLED! LYON OPERA BALLET USA TOUR and YAGP NEW YORK FINALS at David H. Koch Theater, Lincoln Center, And Others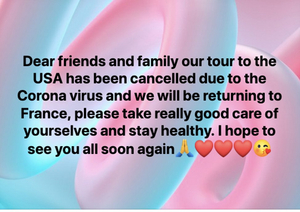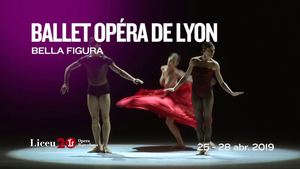 As the pandemic continues to impact the ballet world, I'm keeping BWW Dance updated on cancellations and postponements. This report is about the Lyon Opera Ballet, which is cancelling the USA tour and returning to France, as well as about the cancellation of YAGP New York Finals slated for April 2020. I don't yet have the official release from the Lyon Opera Ballet, but I do have this message from Leoannis Pupo-Guillen. He was a member of my Ballet Ambassadors before joining Lyon. Somehow, the personal message is even more heartrending than an official release.
________________________________________________________________
Dear members of the YAGP community,
Following the latest updates very closely over the last few weeks, and especially in the past 48 hours, we are postponing the NY Finals until further notice. Understanding all the hard work and sacrifices that our dancers and their communities have put into preparing for the Finals, this was not a decision that was made lightly. However, considering the most recent developments, we believe it is the responsible thing to do to ensure the health and safety of our participants, their families, and their surrounding communities. Our team will be working diligently to explore several different scenarios as an alternative option to the Finals. This will take some time, and we are analyzing information as it comes in, so we appreciate your patience while we work hard to find the best solution for everyone.
In the meantime, the last semi-final of the 2020 season will still be conducted this weekend in Toronto as scheduled. We have confirmed with the Canadian health authorities, The Metro Toronto Convention Centre, and The National Ballet of Canada that the risk posed by COVID-19 in Ontario remains low and that Canada remains a safe travel destination. YAGP does not have any international students traveling from overseas for the Toronto Semi-Final, and the venue itself has implemented extra precautions to ensure the health and safety of all patrons, which can be viewed here on their website: https://www.mtccc.com/media/
We look forward to seeing the many talented dancers this weekend in Toronto, and we thank you for your continued trust, patience, and support as we work through this challenging situation.
With best regards,
Larissa Saveliev
Founder and Artistic Director, YAGP
Related Articles View More Dance

Stories