Review Roundup: New Music Director Jaap van Zweden Debuts With NY Philharmonic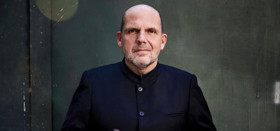 Conductor Jaap van Zweden has become an international presence on three continents over the past decade. The 2018-19 season marks his first as the 26th Music Director of the New York Philharmonic. He continues as Music Director of the Hong Kong Philharmonic, a post he has held since 2012. Guest engagements this season include the Leipzig Gewandhaus Orchestra, Amsterdam's Royal Concertgebouw Orchestra, Munich Philharmonic, Orchestre de Paris, San Francisco Symphony, and Dallas Symphony Orchestra - where he is Conductor Laureate, having just completed a ten-year tenure as Music Director. He has appeared as guest conductor with many other leading orchestras around the globe, among them the Chicago Symphony Orchestra, The Cleveland Orchestra, Los Angeles Philharmonic, Vienna Philharmonic, Berlin Philharmonic, Orchestre national de France, and London Symphony Orchestra.
In his inaugural season as Music Director of the New York Philharmonic, Jaap van Zweden conducts repertoire ranging from five World Premieres to symphonic cornerstones. He presides over three season pillars - each presenting a World Premiere - that contextualize music through programs complemented by citywide collaborations.
Let's see what the critics thought of his debut program below!
Anthony Tommasini, NY Times: Mr. van Zweden acted like a group leader, drawing the players and audience into the work. He was in effect announcing, right at the start of his tenure, that he intended to take chances with the Philharmonic and bring emerging creators into its circle. (It's crucial that this was the first in a series of new and modern works that Mr. van Zweden will conduct throughout the season.)
David Wright, NY Classical Review: Tonally, van Zweden didn't hold his horses. Piccolo squealed, brass roared, and percussion whacked with abandon in a symphonic spectacular, no amplification necessary. (The brass in particular served up a reminder that Lincoln Center is on Broadway.) More subtle episodes of muted strings and woodwind coloration were also well looked after.
Jennifer Gersten, Bach Track: Both concerned with ritual, Rite of Spring and Filament are apt bookends for the start of van Zweden's tenure. One is a promise that the rituals of the past will always be ripe ground for invigoration; the other is forging new rituals. The confusing encore, The Ride of the Valkyries, which began to laughter, was an ingratiating conclusion to a program that had otherwise been an awakening. Our foremost musical institutions' programming still favors a certain rogues' gallery and its descendants, at the expense of showcasing the contributions of an increasingly diverse body of composers and musicians. When Fure's singers faced the audience, one might have taken their gesture as a personal solicitation. For the Philharmonic to move forward, its listeners must too.
Related Articles
View More Classical Music

Stories
More Hot Stories For You