BWW Review: FISH OUT OF WATER by Alethea Kontis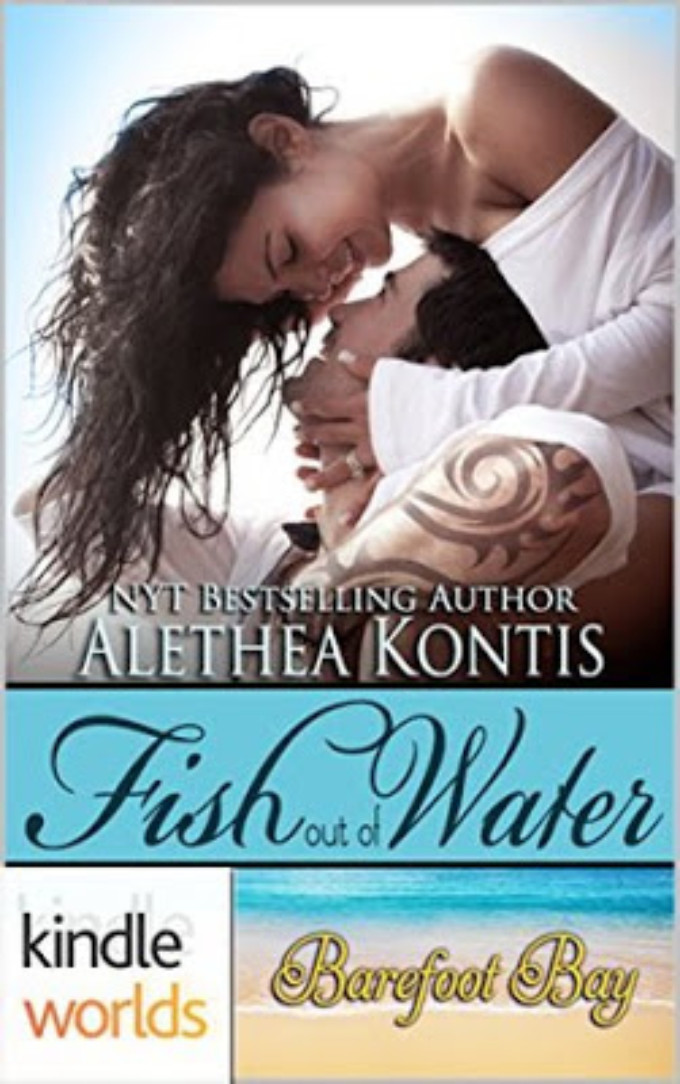 "Good," she said as she retrieved her phone. "Now you have someone to call if the s hits the fan."
He knew what she meant. She was offering to be his support should he feel himself sliding back down that rabbit hole. He wasn't sure she was aware of the magnitude of the gesture...something that made him appreciate it even more.
"You will be the place I run to when I need to run, he said."
~Tetra and Justin, FISH OUT OF WATER
I've read pretty much everything Alethea Kontis has written--and up until now, it has been heavily fairy tale-influenced. FISH OUT OF WATER is the first contemporary novel I've read by Kontis, and hopefully not the last, either. I'm not a huge contemporary reader, but there are some authors I'll read no matter what. Some tropes, too, actually. I love contemporary worlds where the backdrop revolves around singers or actors--and if you're here on BroadwayWorld, then so do you! This time around, we get
singers
in our novel. FISH OUT OF WATER is unique in that it is part of the Kindle Worlds program. Kindle Worlds is basically legal fanfiction, where an author has approved having authors write in their world and gets a cut of the money every time the book sells, unlike other fanfic-turned-professional, where they won't see a dime from books based off their hard work. I can't abide authors who write fanfic,then clean it up and sell it as something original and refuse to read them. (Sorry to E.L. James and Cassandra Clare fans, but I just can't!) When the book is through a program and legalizes everything, though? Sure, why not? I've actually never read a single book in Roxanne St. Claire's
Barefoot Bay
series. I couldn't tell you if any characters make a cameo because I don't know. I'm reading FISH OUT OF WATER completely on its own merits. Interestingly, while most authors who take part in Kindle Worlds don't get vetted (or perhaps even read) by the original author, Kontis has St. Claire's personal stamp of approval--and the original author is so excited to finally have a YA novel set in her world! FISH OUT OF WATER is told through two alternating perspectives:
Tetra Scott
has run from Kansas to Florida to leave behind a tragedy she never wants to revisit. The one great thing about moving to Florida is that her favorite band, 10mm Conspiracy, is performing up and down Florida all summer and she can finally meet the people she's befriended online in person.
Justin Zatarain was a childhood success story, but now that he's growing up, he's gotten into bad habits. Now that he's out of rehab, his famous uncle tells him to stay clean or he's done. Talent or no talent. Justin is forced to fill in as bassist for his ex-best-friend Xander Rorris' up-and-coming indie band on tour this summer.
When Tetra and Justin meet, the attraction is instant, and they exchange phone numbers and become one another's first friend in a world where they know nobody. Both come from broken, shattered lives that they're trying to rebuild, and their budding friendship has the potential to heal them both...if only they can stay on this new path and not backtrack to an old one...
Short and sweet, FISH OUT OF WATER can be read in one sitting. I really like the way Tetra and Justin have the potential to heal one another. Justin is trying to change his life, but not sure that he can actually do it...and not sure he wants to, either. His summer touring with 10mm Conspiracy and his interactions with Tetra are the best thing that ever happened to him, and really change him for the better. Tetra's story arc is really interesting. It's not a focus on her past so much as it is her present. This is more Justin's story than hers. She is all of us, living day to day as her story is told. Interestingly, I see a LOT of Kontis in this novel. She has been through so many changes in the past couple of years, and I see quite a few of them present in this novel. I don't think it would exist in anywhere near its current form if she hadn't experienced so much, from moving to injuries to enduring friendships, and even, as she mentions in the acknowledgements, to weddings. This novel resonates so much because it contains so much truth despite its fictitious nature, and it makes it so much easier to feel a character's motivation and root for their success! It honestly doesn't matter if you've never read Alethea Kontis before, or even Roxanne St. Claire's
Barefoot Bay
series. FISH OUT OF WATER stands completely on its own and can be read in one sitting!
Related Articles View More Books

Stories
Bonnie Lynn Wagner has been a reader for as long as she can remember. Friends frequently come to her for book recommendations, and eventually, she (read more...)