BWW Previews: Harry Potter Producer Lionel Wigram acquires Alexandra Bracken's THE DREADFUL TALE OF PROSPER REDDING for Warner Bros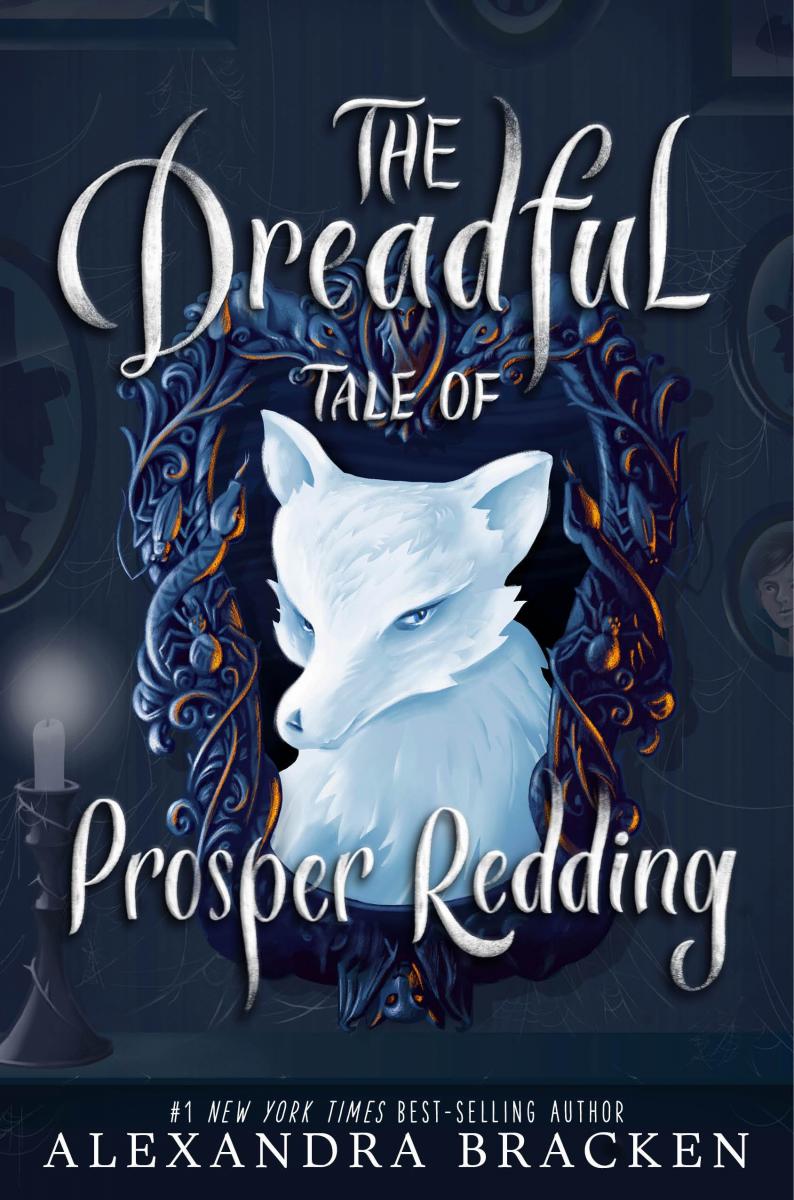 Alexandra Bracken is on fire. The first book in her #1 New York Times Best Selling series The Darkest Minds is hitting theaters August 3rd, she has a new book, THE DARKEST LEGACY, out July 31st, and Deadline just announced that Lionel Wigram (Fantastic Beasts, Harry Potter) will be bringing her middle-grade series The Dreadful Tale of Prosper Redding to the big screen.
The movie is slated to be produced for Warner Bros Wigram Productions division. Wigram was responsible for bringing the Harry Potter franchise to Warner Bros and has most recently produced Fantastic Beasts and Where to Find Them.
There's no timeline yet, as the production is still in early phases. First, a screenplay must be produced, and the hunt for a screenwriter is already underway.
While waiting for the project to get off the ground, you can buy the first book in the series now. The sequel, THE LAST LIFE OF PRINCE ALASTOR, launches on February 5th, 2019.
Haven't heard of THE DREADFUL TALE OF PROSPER REDDING yet? Here's everything you need to know:
ABOUT THE BOOK:
I would say it's a pleasure to meet thee, Prosperity Oceanus Redding, but truly, I only anticipate the delights of destroying thy happiness.
Prosper is the only unexceptional Redding in his old and storied family history - that is, until he discovers the demon living inside him. Turns out Prosper's great-great-great-great-great-something grandfather made - and then broke - a contract with a malefactor, a demon who exchanges fortune for eternal servitude. And, weirdly enough, four-thousand-year-old Alastor isn't exactly the forgiving type. The fiend has reawakened with one purpose - to destroy the family whose success he ensured and who then betrayed him. With only days to break the curse and banish Alastor back to the demon realm, Prosper is playing unwilling host to the fiend, who delights in tormenting him with nasty insults and constant attempts trick him into a contract. Yeah, Prosper will take his future without a side of eternal servitude, thanks. Little does Prosper know, the malefactor's control over his body grows stronger with each passing night, and there's a lot Alastor isn't telling his dim-witted (but admittedly strong-willed) human host.