BWW Cover Reveal: Jeff Kinney's 13th WIMPY KID Book Gets a Title & a Cover!
Every year, Diary of a Wimpy Kid fans speculate on the next book: What color will the cover be? What will the title be? What will it be about? Fret no further, because today, BroadwayWorld is showing off the highly-anticipated new children's!
Last year, Wimpy Kid hit its 10th Anniversary. This year, the franchise sees the publication of Lucky #13. There have been over 200 million copies of the series sold world-wide. The series is available in more than 140 countries and 56 languages.
Amulet Books / Abrams released this summary so far about the new title:
When a wintry blast closes Greg Heffley's middle school, it turns his neighborhood into a battleground, complete with snow forts, alliances, betrayals, and epic snowball fights.
The publisher also released this video revealing the new book:
Or, if the suspense is killing you, check out the cover below!
Take a look at the cover and summary
for THE MELTDOWN: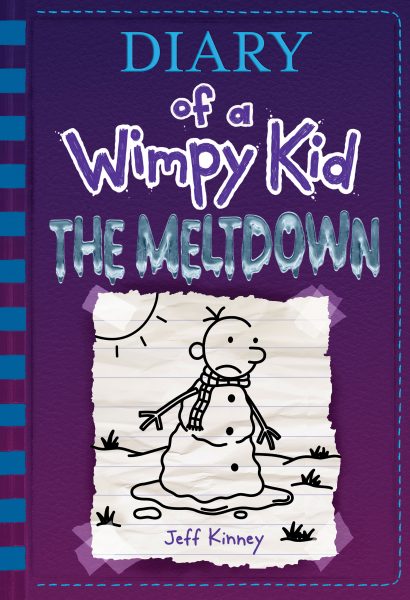 The cover is a gorgeous ombre going from dark purple at the top to a lighter shade of purple at the bottom, marking a break from the usually solid coloring of the covers. The title also has a decidedly 3-D twist, giving the cover a chilly look that really makes it pop.
With such a frosty cover, this will make an excellent holiday gift and winter read later this year!
WIMPY KID: THE MELTDOWN is scheduled for publication October 30th, 2018.
Related Articles View More Books

Stories